After taking off from Port of Spain Piarco International Airport in Trinidad and Tobago earlier tonight [Jan 12], JetBlue flight #1818 diverted to Bermuda after a passenger on board took ill.
The flight landed at LF Wade International Airport at approximately 10.00pm, where the Bermuda Fire and Rescue Service, an ambulance and airport officials met the aircraft at the main terminal.
The passenger was transferred from the aircraft to the awaiting ambulance then transported to King Edward Memorial Hospital for treatment. Bernews understands the aircraft was expected to take on fuel before continuing on its way to John F. Kennedy International Airport in New York.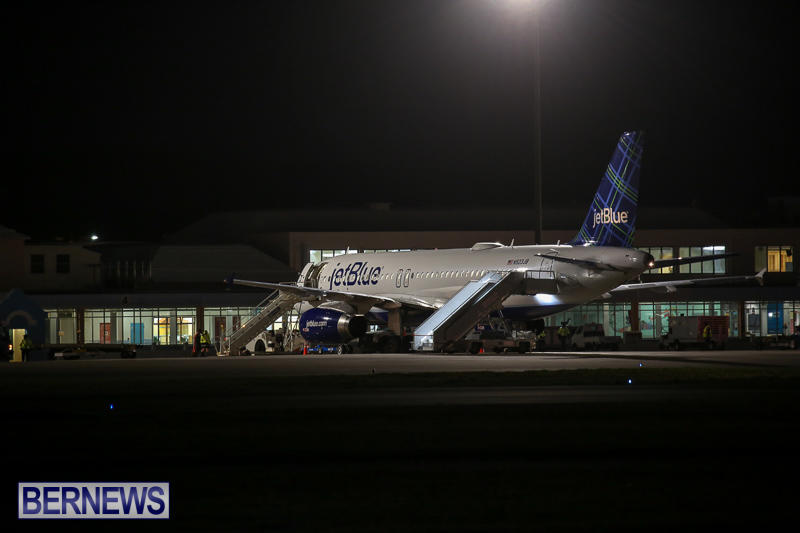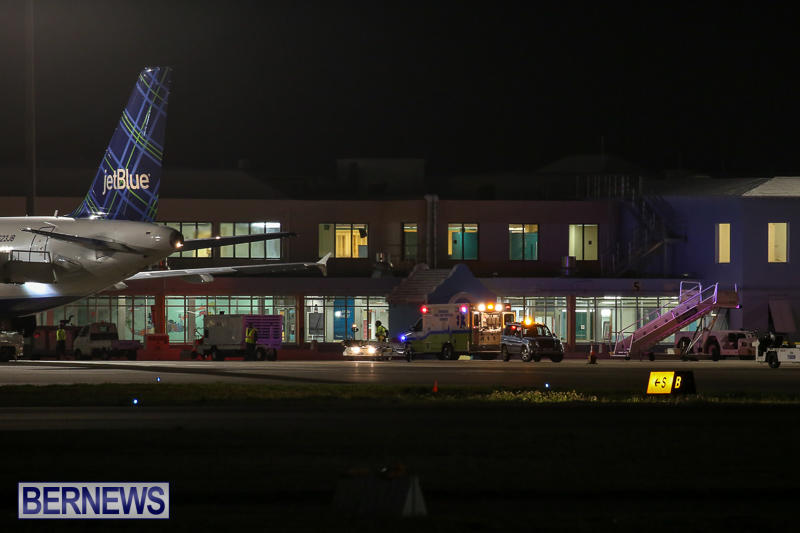 Read More About