Ras Mykkal, Bermudian photographer, dub poet and author, teamed up with award-winning graphic designer Stephan Johnstone to produce a book dedicated to the history, life cycle and illustration of Bermuda's butterflies.
Mr. Mykkal begin photographing the insects in 2006 and started working with Mr. Johnstone on the book in 2012.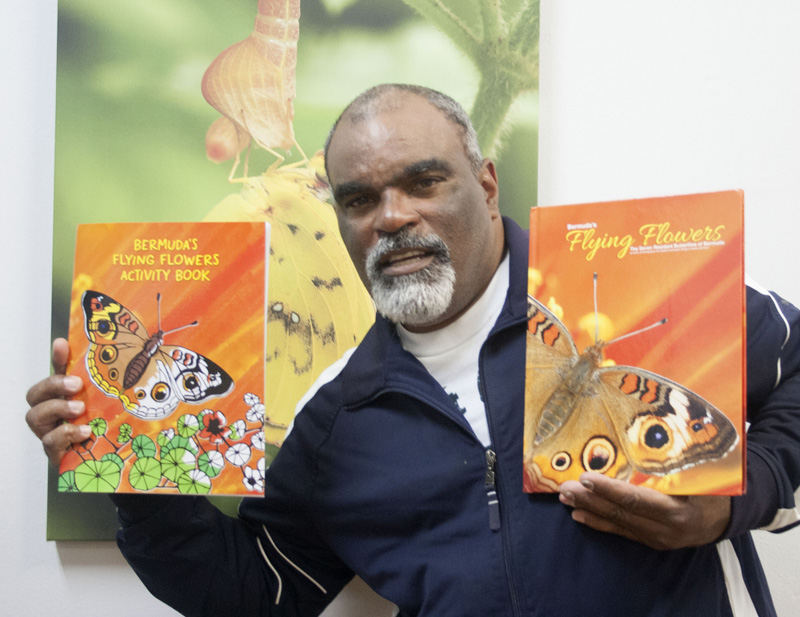 A spokesperson said, "The full color book is an awesome learning tool for anyone who is interested in nature and preserving the environment. Well known for his sports photography, Ras likes to take a break from the excitement of action sports and venture into nature for a change of pace.
"This lead to the idea of this beautifully illustrated book "Bermuda's Flying Flowers."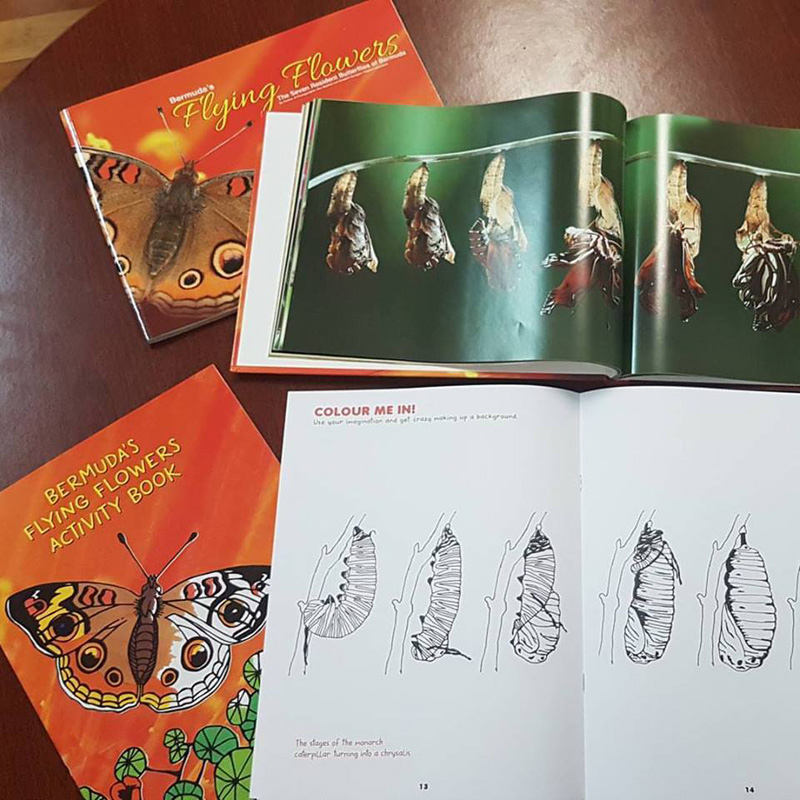 "Stephan Johnstone, fellow Bermudian poet and creative director at SJDWORLD, adds his incredible know-how to the layout and design giving the book a well-polished finish to compliment Ras Mykkal's outstanding photography and informative text.
"The book "Bermuda's Flying Flowers" is now available to 39,000 retail outlets, schools, colleges and libraries around the world through Ingram distributions channels, which also includes Amazon and Barns and Noble."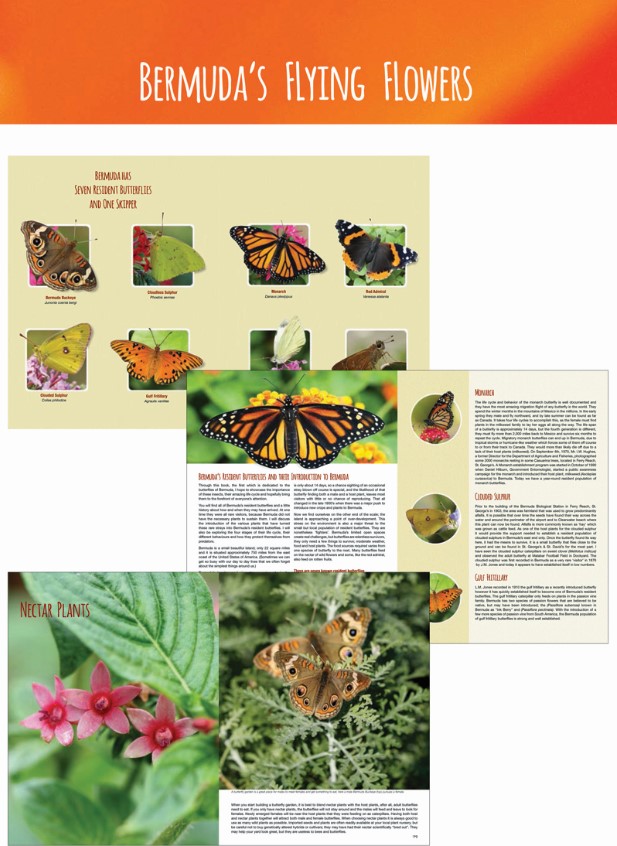 "For the first time, information about Bermuda's butterflies is available in both soft and hard cover books to people in China, Russia, Australia, Canada, the UK, the United States, and across Europe, Asia and Africa.
"The original book released in April 2016, in Bermuda only is a landscape format and was re-designed to the portrait format to meet Ingram's global standards."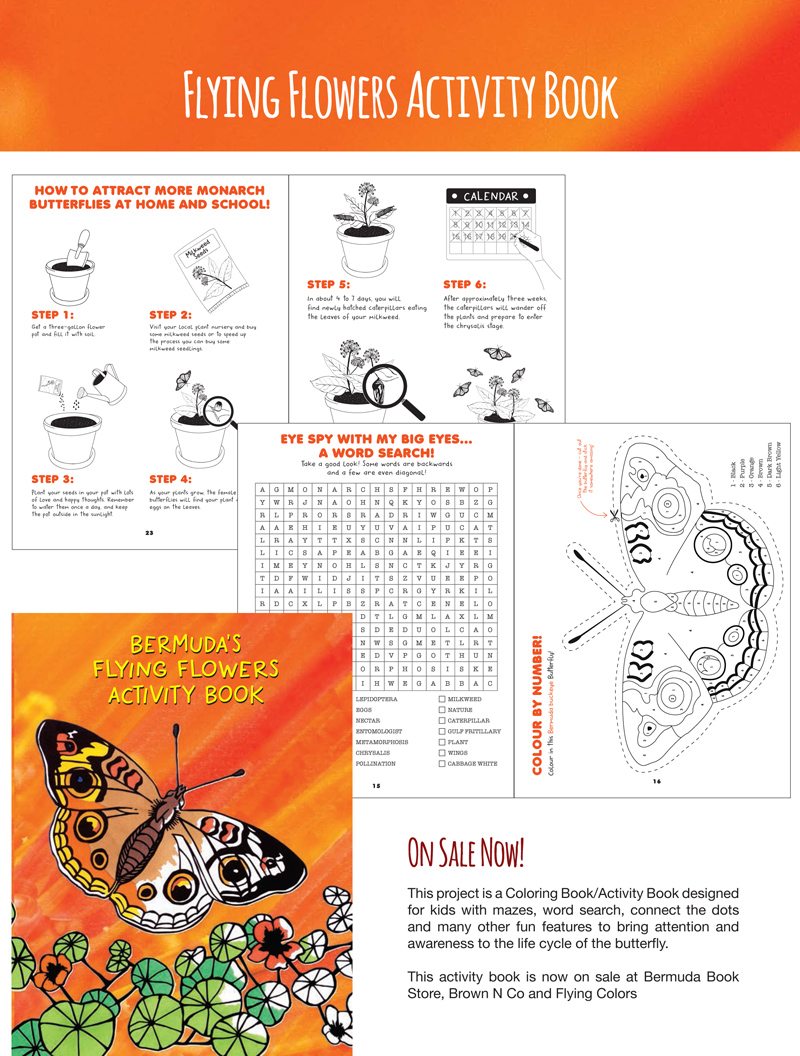 "Most recently Ras Mykkal teamed up with SJDWORLD and have completed a children's butterfly activity book with illustrations by Anna Terceira. This activity book was created to provide a snapshot of the original Bermuda Flying Flowers but geared towards children.
"The activity book contains mazes, word search, connect the dots and many other fun features to educate and engage."
For more information, visit the website.

Read More About
Category: All, Entertainment, Environment