The Bermuda Underwater Exploration Institute's [BUEI] Talks series is getting set to present "Saviours, Sinners & Ships" with Eric Murphy on Thursday, February 23, beginning at 7.00pm.
The event poster says, "The Bermuda Shipwreck is the third book in Eric Murphy's ongoing series of historical novels. Eric will share his passion for some of the eclectic mix of historical characters and ships that have found a place in his books.
"Many of whom had links to Bermuda during the Civil War: Joseph H. Rainey, Harriet Tubman, Dr. Luke Blackburn, blockade runners, Bill McCoy and the Canadian schooner Bluenose. A night not to be missed!"
The presentation will get underway at 7.30pm, with a Sushi Happy Hour to be held at Harbourfront from 5.00pm to 6.30pm, with dinner opening at 6.00pm, and a book signing at 7pm.
Tickets cost $20 for members, $25 for non-members and $10 for students, and are available by calling 294-0204 or visiting BUEI's Oceans Gift Shop.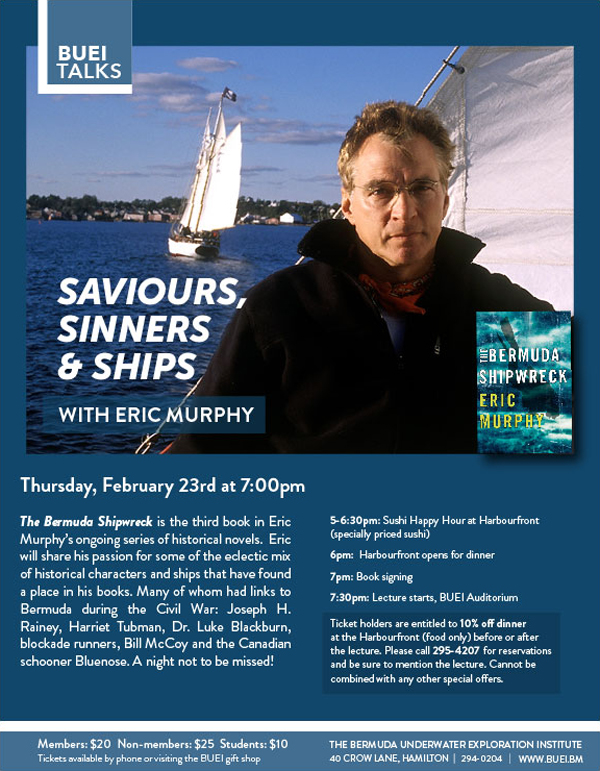 Read More About
Category: All