Caroline Bay Marina recently posted a job announcement seeking a Marina Dock Manager, with the Marina's CEO saying that they are seeking "the best of the best."
A spokesperson said, "Caroline Bay Marina has set its sights on becoming the largest superyacht marina in Bermuda and with its ability to cater to 30 superyachts from 100 to 300 feet in length and some 80 smaller vessels, they will achieve that goal.
"Over the past several months the marina has raced towards completion and will be complete just in time for the 35th America's Cup races. With so much progress the Marina has recently posted a job announcement seeking a Marina Dock Manager."
"It is important that we communicate to the public every phase that occurs here at Caroline Bay Marina. This is a truly a project that Bermuda can be proud of and as we move into the next phase of the Marina development, we are thrilled to grow our Caroline Bay Marina team," said spokesperson Jodi Lewis.
"We are seeking the best of the best, people who are experienced in the super yacht marina business and understand the needs of this unique clientele," said CEO of Caroline Bay Marina Ralph Richardson.
"It is expected that several additional positions will be made available over the next several months leading up to America's Cup. The Marina is currently accepting reservations for berths and have had a number of interest from boats and super yachts visiting this island for America's Cup.
"Any job opportunities will be posted on the Caroline Bay Marina website as well as other news platforms to ensure that all Bermudians have an opportunity to review and apply for the positions.
"If you are interested in learning more about Caroline Bay Marina or any job opportunity available please visit here."
Photos showing the work progress as the marina takes shape: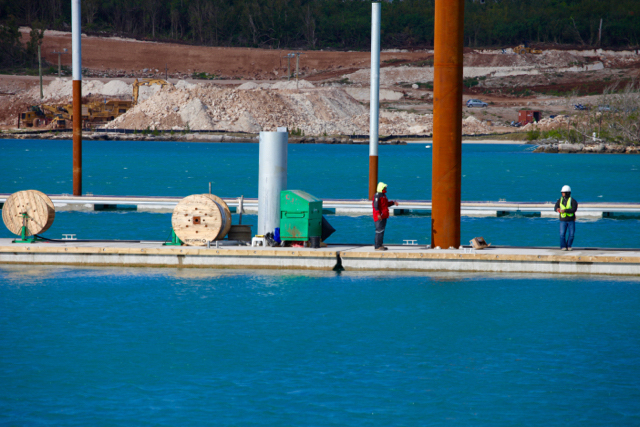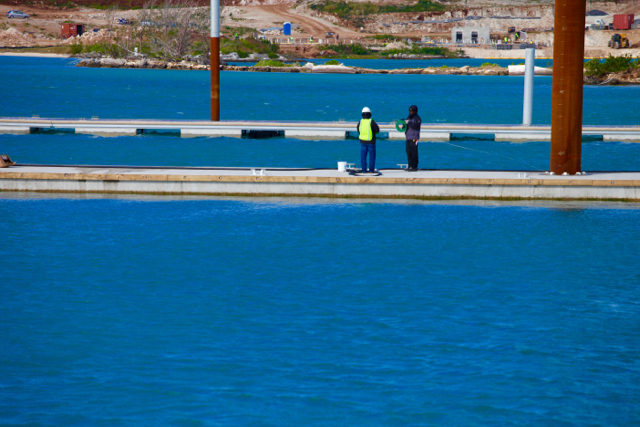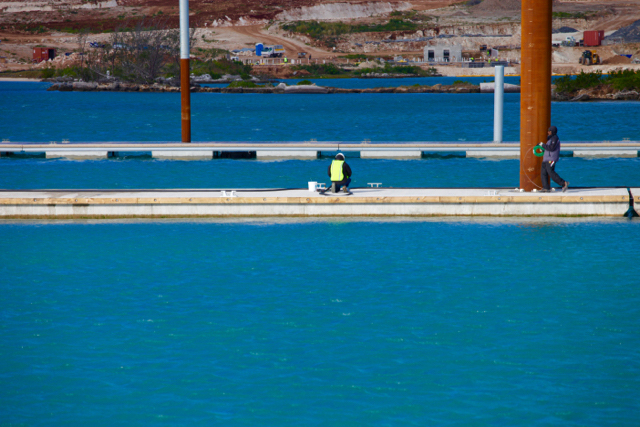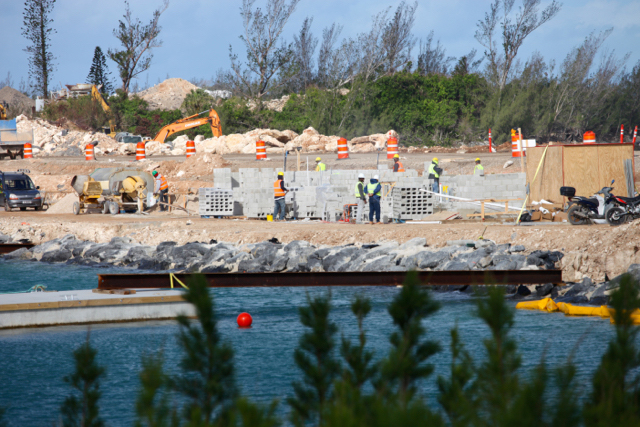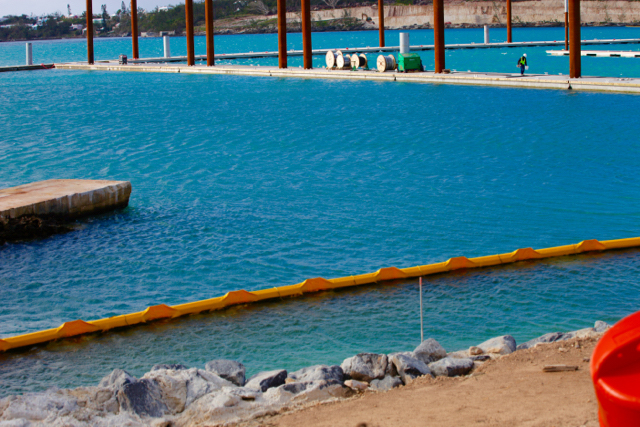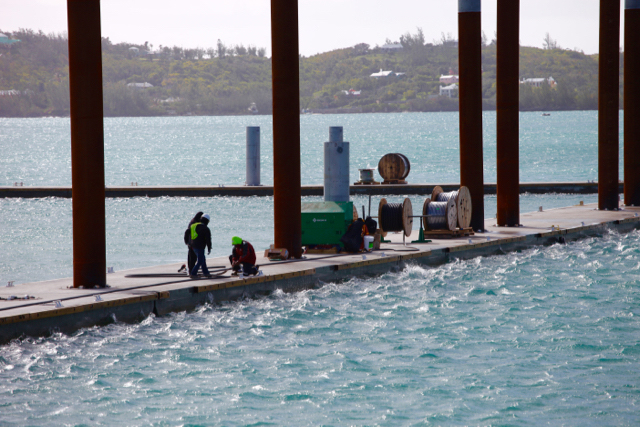 Read More About