The Bermuda Zoological Society [BZS] is inviting the public to "join them for a night under the stars," saying it is "sure to be the WILDest time you will ever have supporting a local charity."
"On Saturday, 25th February, from 7pm-midnight, the Bermuda Aquarium, Museum and Zoo [BAMZ] will be transformed into an unforgettable location full of excitement and adventure at the BZS biennial event, Zoobilee: Feast in the WILD! There will be bountiful amounts of feasting, beer, wine and whiskies, and gaming…what's not to like," the BZS said,
"Walk through the newly renovated front entrance and you will be transported to an underwater Vegas-style casino and greeted by Mermaids surrounded by neon spectro-magical displays! When the casino opens at 8pm, you can try your luck at games such as Crown & Anchor, Roulette, Black Jack and the Wheel of Fortune, or as we have chosen to call them Crabs & Anchor, Red Hind Roulette, Barracuda Black Jack and the Whale of Fortune!
"There's no room for hunger at this Feast! Zoobilee revellers will have access to as-much-as-they-can-eat 'street' food buffets linked to our exhibits: The Islands of the World. Feasting will include seafood pasta from Harbourfront, mini pulled pork sliders from Smokin' Barrel, vegetable biryani from Ruby Murray, a traditional roasted lamb Hangi from IRG Group and Jamaican jerk chicken on the barbecue. There's still more… .Grab a treat from the Fourways Catering Las Vegas-style Dessert Palace before heading into the casino for a quick flutter on the tables.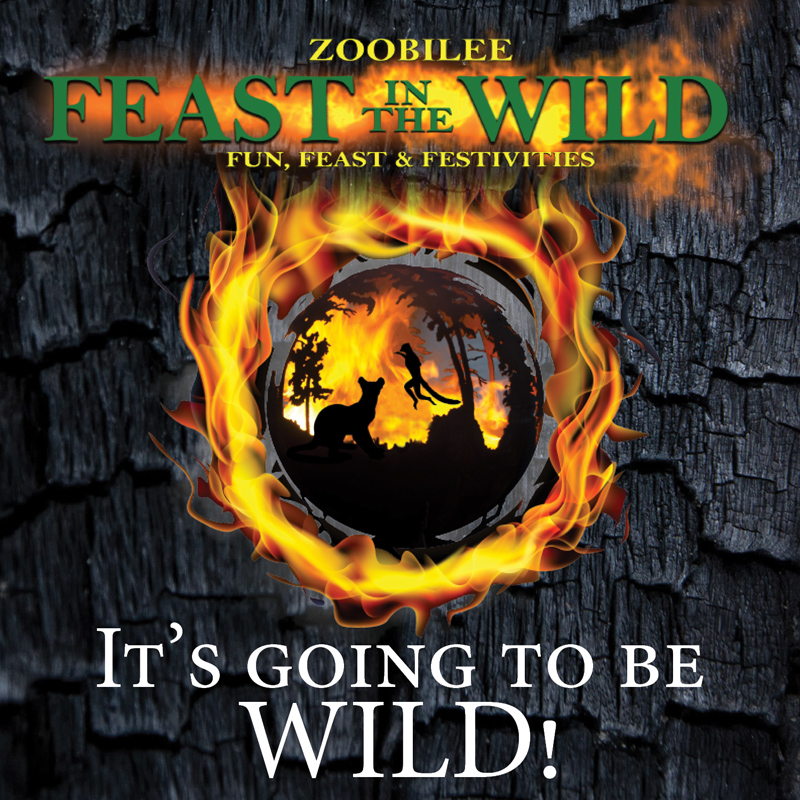 "And what's a feast without libations? Zoobilee: Feast in the WILD has five different bars including a Goslings Black Seal bar and its newest product Amber Rum from Bermuda. There's a Martini Bar by Burrows Lightbourn Limited and you should stop by our Casino bar to see Bermuda's top bar tender Ryan Gibbons in action. All of our bartenders are TIPS certified and we encourage you and all of our guests to take a taxi or use a designated driver.
"This event isn't only about feasting. Two & Quarter will be on site with their Photo Booth. People do the funniest things when they think no one is watching. So, put on the Zoobilee props and push the button!
"Feel like taking it a step WILDer? The facepainting Emmersons will be there to transform you into your WILDer side! To top it off, there will be a plethora of games including Tortoise Put-Put, Lionfish Catch, Ring Toss, Beer Pong, Spin Now, Wine later – an adult twist on the teenage version of Spin the Bottle, a slingshot that flings ice balls at a target anchored in the Harrington Sound, and a Silent Auction with more than 25 unique prizes awaiting your bid!
"And a party isn't a party without excellent entertainment, and this event doesn't disappoint! Guest will be charmed by emcee Mr. Magic and can dance to the music of One SOULution.
"Zoobilee Feast in the Wild is our way of high-fiving our members, donors, and visitors to our island who help us get to where we are. Funds raised at this event support BZS FREE conservation education experiences to more than 7150 students each year. When the BZS started 39 years ago, we had one employee and an electric typewriter. Now we offer the best marine and terrestrial environmental education to students of all ages, have 3 boats, 11 staff and an island… Trunk Island our "Living Classroom."
"Zoobilee: Feast in the WILD is an adults-only event because alcohol is being served. Partygoers must be 18 years of age or older. Minors will not be admitted even if accompanied by a parent. For the convenience of our guests, Security Associates will provide valet parking for attendees as well as transportation back and forth from our satellite parking areas. Please Don't Drink and Drive – please nominate a designated driver or take a taxi.
"Do not miss the WILDest party of the year! All-inclusive tickets cost $225 per person. For more information visit www.bzs.bm, or to purchase tickets, email bookings.bzs@gov.bm or call 293-2727 ext. 2130."
Read More About
Category: All, Entertainment