EY recently issued its first ever survey of Insurance CROs in Bermuda, which revealed that the CROs' roles are established within their individual organizations – 100% of respondents confirmed their unfettered access to the Board, Risk and Audit Committees.
"Bermuda CROs named several issues facing them in the current business climate, including regulations and priorities for the future," EY said.
"Most Bermuda CROs noted that Solvency II poses challenges, but it has not been a "game changer." As opposed to their American and European counterparts, they are satisfied with the level of regulatory scrutiny.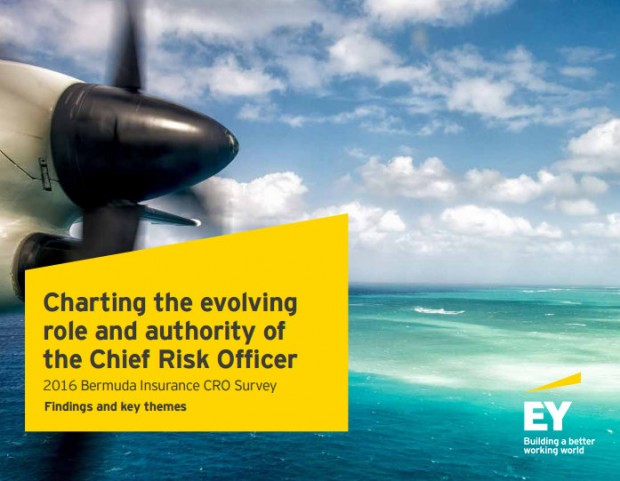 "Risk appetite was revealed as an area for improvement – only 33 percent of insurance CROs believe they have reach full consistency between top-down statements and bottom-up limits.
"Lastly, people and skillsets remain a priority for investment for Bermuda CROs. 70 percent of respondents said they will prioritize investment in people and skills in the future."
"Insurance CROs in Bermuda are taking on an increasingly important role within their firm's decision making process, growing their influence outside of the traditional risk processes and becoming a visible contributor at the executive table," said Paolo Fiandesio, Senior Manager at EY and principal author of the survey. "
The rapidly evolving risk landscape and the regulatory agenda have undoubtedly enhanced the CRO role and standing, reinforcing the risk discussion at board level; CROs are clear on the need to ensure they are perceived as a 'trusted partner' to enable business success."
Chris Maiato, Principal and BBC Advisory Services Leader, EY added: "As the CRO role continues to evolve, our participants are cognizant of the areas of improvement within their risk frameworks, ranging from ensuring a consistent understanding of risk appetite at all levels to striking the right balance between technology and skills within their functions.
"As the external risk environment continues to evolve, risk functions have the opportunity to enhance existing capabilities for the effective and efficient management of the new and evolving risks facing the insurance industry."
The full report is below [PDF here]
Read More About