On the anniversary of its first year in business, Metamorphosis has partnered with Magnum Powerforce Gym to offer the Consistency Wellness Program, with complimentary 15-minute consultations available.
A spokesperson said, "Melissa Looby, owner of strategy consultation firm Metamorphosis Group, left her job at the local youth library a year ago to open the firm, offering wellness strategy and fitness services. Since then, she has expanded to offer personal and professional strategy consultation."
Ms. Looby said, "Leaving a secure job to start a business was terrifying. There have definitely been ups and downs and I had to take some time to regroup and reevaluate things after the island experienced a boom in the wellness industry.
"However, it paid off and I made the decision to take the program in-house, while offering professional strategy services and management services. Magnum seemed to be the obvious fit and it has been great to have the support of Karen and the Magnum family."
"No stranger to the racks at Magnum, Melissa has called Magnum her second home for the past 7 years. Returning after the birth of her second son, she ultimately found the support she needed right back where it all began. The support was so overwhelming that she found the courage to participate in local bodybuilding as a bikini athlete."
Ms. Looby said, "It became something to prove to myself that I could achieve. After placing third in last years competition, I realized I won't be happy until I can walk off that stage knowing I had nothing left to give." She now hopes to share her knowledge and experiences with others, especially women, who may find it hard to balance everyday life with taking care of themselves.
"The roles we play daily shift constantly and it can become very different to carve out some time for personal development and maintenance. Consistency Coaching is the support that is needed to strategize, plan, execute and maintain all the elements and find balance.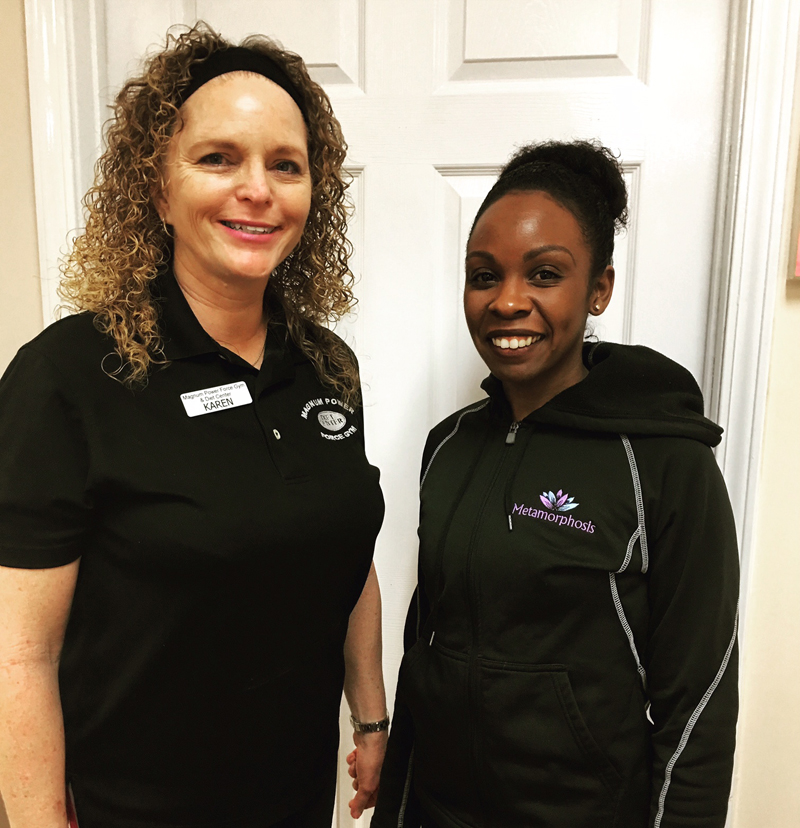 "Partnering with Magnum allows us to offer well-rounded support and I look forward to helping clients work with the personal trainers and class instructors at Magnum."
Magnum owner Karen Magnum said, "Over the years, Magnum Gym has been able to provide not only the training facility but also the support that patrons like Melissa have needed to reach their fitness goals. We were proud to have her represent Magnum as a Bikini Athlete for the past two years and jumped at the chance to support her professional endeavors.
"Her personal achievements serve as a testament that The Consistency Wellness Program works and we are excited to be able to offer this to the island."
"Consistency Wellness is a 28-day program designed to explore your current lifestyle and create a Wellness strategy that integrates seamlessly into your day-to-day activities. Through lifestyle coaching, the program takes you through four cycles, helping you evaluate your current state of wellness, identify current or potential obstacles, and create solutions.
"Technology, in the form of a free downloadable apps, is incorporated to offer around the clock support and monthly wellness seminars will begin soon to provide access to other information, products and services through a collaborative business model.
"Consistency is available to everyone, regardless which gym, fitness class or personal trainers you currently work with and provides various options to help manage the often expensive task of creating a consistent wellness focused lifestyle. Sessions start at $65 and monthly packages are available."
To book a complimentary consultation or for more information on the Consistency Wellness Program, call Magnum Powerforce Gym on 292-7007. To register, email metabda@gmail.com or visit the website.
Read More About