Open Airways is launching their new 'Azmobile' which was kindly donated by The Bermuda End to End.
"We wanted a new look to tie in with our lively school assemblies on asthma and our very popular book 'Action Asthma'," the organisation said.
We chose our superhero 'Action Asthma' to decorate both of our vans and this is causing a lot of excitement with the children as they recognize the superhero.
Deann Trott – Department of Health School Asthma Nurse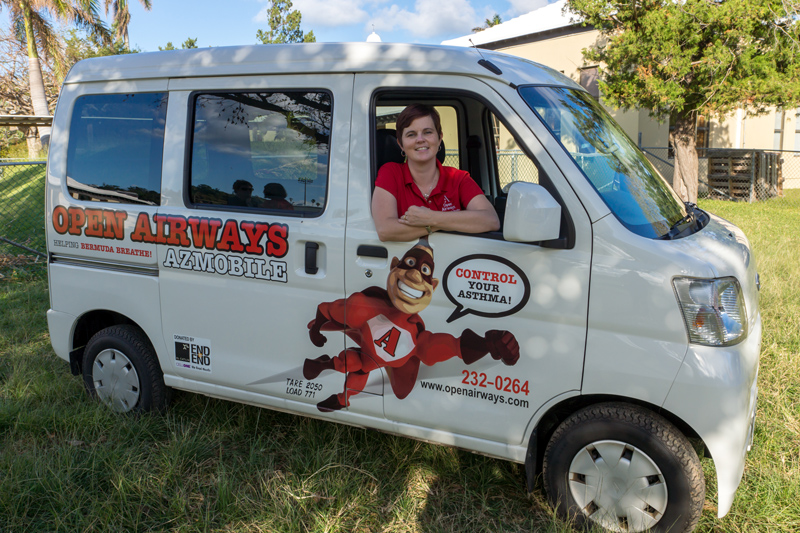 "As Open Airways does not have an office the two Azmobiles are much more than a means of transport for our asthma nurses.
"The newly decorated vans attract attention wherever we go and people of all ages reach out for help and advice anywhere from the road side to the supermarket and even the gas station."
Warwick Preschool Children along with Tracy Nash – Open Airways; Anne Mello – Bermuda End to End; Liz Boden – Open Airways; and Deann Trott – Dept of Health School Asthma Nurse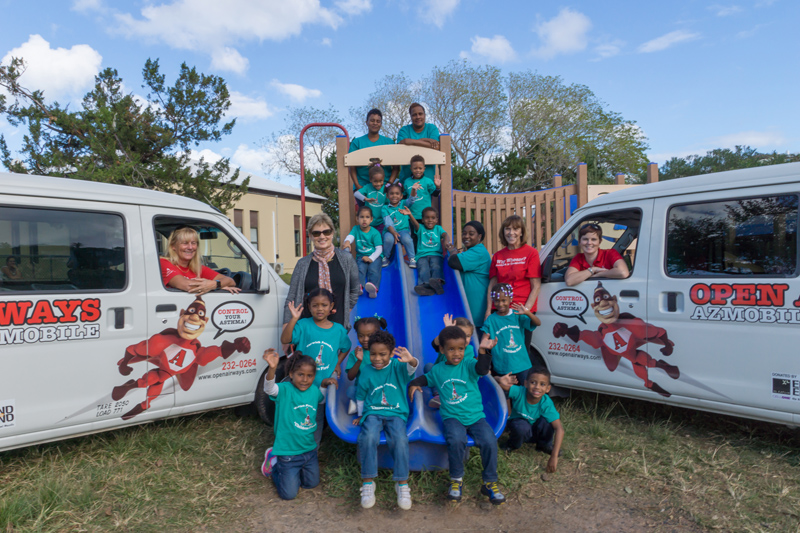 "Open Airways is dedicated to improving the health and well-being of approximately 8,000 people in Bermuda whose lives are affected by asthma and other long term breathing difficulties.
"The vans help to raise awareness of the work that we do – as we work together to Help Bermuda Breathe."
For more information, please visit their website.

Read More About