There was an exciting conclusion to the Bermuda Four Ball Championships on Sunday when Ben Hodge and Richard Neame defeated the reigning champions Jarryd Dillas and Will Haddrell at Port Royal Golf Course for a with a very impressive 6-under-par score of 65.
Richard Neame & Ben Hodge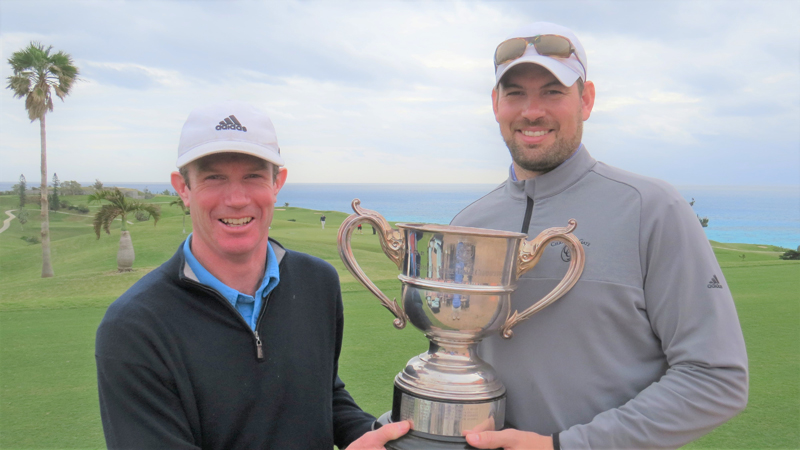 The conditions were much more favourable than Saturday and players tried to capitalize on the favourable conditions to get back into contention.
Katyna Rabain, Craig Brown and Tracy Nash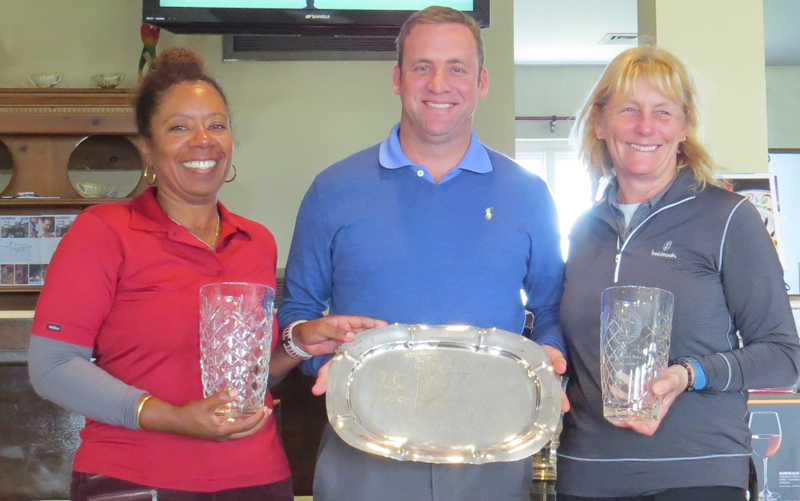 In the Ladies Championship Flight, Tracy Nash and Katyna Rabain were the winners, narrowly beating the overnight leaders Katrin Burnie and Linda Down.
The current title holders, Ebonie Burgess and Elizabeth Parsons did not compete this year, so it was interesting to see who would emerge as the new title holder.
The full Bermuda Four-Ball Championships 2016 here.

Read More About