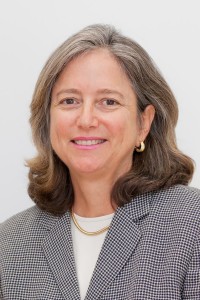 There's a manager at your company who isn't working well with the team and bringing down the overall morale. Or maybe it's time to think about succession planning at your company and to start to train the next generation of young professionals to take on more leadership roles within your firm.
Either way a corporate coach can help, Pamela Barit Nolan said.
Coaching professionals are hired from outside the company to help coach staff, ensuring employees are working to support organisational mission, values and goals.
Many international companies on the island are familiar with the concept and will hire coaches to help their CEOs and other senior staff, but the major misconception is that you have to hire coaches from large overseas coaching firms to do this work.
"That's definitely not the case," explained Pamela Barit Nolan, a former executive in the financial services and non-profit industries, as well as a certified corporate coach.
"There are a handful of coaches on the island who are accredited with the International Coach Federation, skilled with dealing with corporate culture and are well suited to assist Bermuda resident companies."
One company on the island recently went through a round-about way to find her. They hired an overseas coach management firm, which looked online, found Pamela, and asked her to handle the role.
"If the company had come to me directly it would have saved them time and money, but chances are they didn't realise that there are coaches on the island that are equipped to do the required work," she said.
Ms Barit Nolan said that corporate coaching can be a great employee development tool, adding that four ways your company can benefit are:
1. Succession planning. If your company believes that certain senior employees are advancing towards retirement, you may decide it's time to develop the next generation of managers. "A firm that is aware of the need for constant development and succession planning will hire a coach to help," Ms. Barit Nolan explained.
"They'll say 'We have identified six individuals that we want to encourage to stay with our company'. We want to invest in them and offer coaching to further develop leadership skills. The coach can come in and assess what skillsmight need strengthening or where the individual could become more agile within themselves so they can make the shift from a staff member to a manager or leader."
2. Conflict management. After months of assessments, it becomes clear a manager isn't bonding well with their team. As a result, this specific group isn't working efficiently or effectively and your bottom line could suffer. In this instance a coach can come in to assess how and why that manager is having a negative impact on the team.
"These are hard situations to walk into because the coachee has been prescribed coaching and may be anxious for this reason. However, if the coach is able to gain the coachee's trust and believes that the coachis there to help, a positive turn around can be achieved," said Ms. Barit Nolan.
3. Ease a transition. These days change is a constant at pretty much every company. Mergers, CEO changes, staff being made redundant or new staff comping on; staff can be unsettled by all of these changes and more. Providing your employees support through these challenging times can make a tremendous difference to their morale and the bottom line.
4. Investing in staff. By providing coaching as a resource to your staff you can show that your company is looking out for employees' wellbeing and offering opportunities to grow, develop and use their passions and gifts."Coaching support can be a form of employee benefit and companies can ensure their staff are happy in their roles," Ms. Barit Nolan explained.
"People stay longer, are happier and are of benefit the firm. " Most people have heard stories of people taking a job in an area they're not passionate about just to pay the bills. "Bermuda's economy is quite limited, but by having companies invest in the services of a coach who can assess where people are and if they are in the right role can be of huge benefit," Ms. Barit Nolan said.
"In some cases, other things may be awakened within them and the coach will ask the question 'is there something else within this company you might be a better fit for?' The answer could lead the employee in a whole new direction within or outside the company. Either way the individual will be better able to serve the company or the community as they will be working from a place of confidence and passion.
For more information on how coaching can help your company culture, e-mail pamela@transformbda.com or visit the International Coach Federation website, www.coachfederation.org.
Read More About