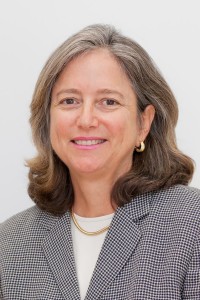 Life coaching has taken off in many parts of the world including the United States, Canada, UK and Australia. According to an article in Canada's National Post, coaching is the second fastest growing industry in the world topped only by technology. Still, for many people in Bermuda life coaching is a relatively new concept.
"Some people still have no idea what life coaching is," explained Pamela Barit Nolan, a life and leadership coach and founder of Transform [Bermuda]. "Some will even ask 'what sport are you coaching?'.
"I find people here generally associate coaching with some form of athletics more than life and leadership or executive coaching. Some others haven't been exposed to life coaching at all. They want to know 'what is it?'; 'how can I use it?' and 'how can it help me?'"
Ms. Barit Nolan worked in financial services for nearly two decades before joining the non-profit sector as Executive Director of The Centre on Philanthropy. In 2013, she took another leap by starting her own coaching and consulting firm. She gives people empowerment tools to help make better choices in order to get them closer to the life, career and relationships they really want.
After having experienced the benefits of life coaching herself, Pamela states, "My mission when I embarked on this path, was to expose more people to this transformative practice," she said. "Life coaching supports people as they explore their gifts and encourages them to step into a life where those gifts can shine and serve the world."
"There are those who group activities or disciplines such as self-help, psychology and coaching into the same area and allow it to be stigmatised. They think 'I must be broken' or 'I can't ask for help and let anyone know something is wrong or off in my life'. But asking for help doesn't mean there is anything wrong with you. Coaching can actually be one of the biggest gifts you give yourself. Whether you go to a coach, therapist or family member, it takes strength to admit that we all need support sometimes."
Ms. Barit Nolan is aware of at least six other coaches on the island who are currently registered with the International Coach Federation [ICF], the largest coaching federation in the world. One of her goals is to get more coaches on the island to take the step towards certification. This could provide the industry with more credibility, she said.
"Certification professionalises the career," she said. "It also gives people confidence that if they search out a coach that is an ICF member they have been thoroughly evaluated. ICF has developed a core set of competencies and a strong code of ethics and conduct that all members must comply with. ICF also requires members to maintain their credential through committing to continuing education."
Sadly, there is still this thinking that anyone can become a life coach very quickly. However, the accredited programmes require months of education and training as well as years of practice.
"When a coach and a client step into a coaching relationship the intention is for transformation through life-changing practices. To do that in an effective and safe way the coach needs to be qualified and well-practiced." Ms. Barit Nolan said.
"As the coach you often challenge your clients to find greater insights and, partner with them so they can think about and explore their lives differently. That must be done in a very conscious way, with industry knowledge and standards as a foundation so that the coach is sure that they are caring for their clients in the best way possible. Coaching is not a medical profession, but there are a lot of different ways to deliver coaching and it's important to know and uphold proven industry standards of care."
In short, life coaching is for anyone who feels like they are standing on a threshold and are just not sure how to open the door and walk through.
"Coaching clients need to be in that place of 'I'm really ready, but just not certain how to take the first step'," Ms. Barit Nolan explained. "Finding a coach you can trust, taking their hand and saying 'I'm ready' will help you get there. The coach isn't leading and not giving advice. The client is in the driver's seat and the coach is there to support them while they explore what they really want and how they want to get there.
"The coachee always sets the agenda," she continued. "They have to be in a place where they are ready to become really good observers of themselves and aware of what is influencing them. They have to be in a place where they might be a little anxious, but curious about what could lie ahead."
For more information on life coaching or how to find the coach that's the right fit for you, e-mail pamela@transformbda.com. Or visit the International Coach Federation website, www.coachfederation.org for information on Bermuda's registered coaches.
Read More About