The Royal Naval Dockyard will be open for business as normal for locals and visitors during the America's Cup.
Andrew Dias, the West End Development Corporation's General Manager said there had been some queries from overseas visitors asking if Dockyard would be operating as usual.
"It is worth reminding everyone that the America's Cup event is not in the Royal Naval Dockyard but on Cross Island, so Dockyard, and its many attractions and services, will be open as normal for local people as well as anyone arriving by cruise ship," said Mr Dias.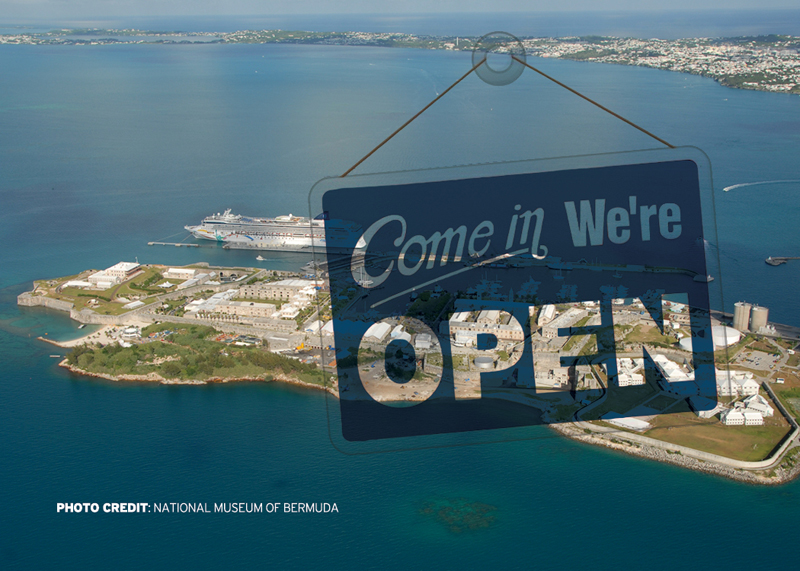 Mr Dias did offer some advice to people coming to Dockyard saying:
Use the ferry – the ferry service to Dockyard will run on the normal summer schedule and be accessible to all
Use the bus – the bus service [numbers 7 & 8] will run on the normal summer schedule and be accessible to all
Taxis and Minibuses will have direct access to Dockyard at all times
Anyone living or working in Dockyard will have vehicle accreditation to have full access
Mr Dias said: "The area is going to be exceptionally busy and although still a couple of months away we want to remind people to plan in advance if they are coming to the America's Cup or to visit Dockyard.
"It is important to note that if you intend to get to the America's Cup Event Village, coming through Dockyard is the least convenient way to go if you are planning to use your car.
"Dockyard will be open for business as usual, but parking will be severely limited and controlled so the best way is by public transport."
He added: "The America's Cup Village closes most days at 5pm so it would be a perfect opportunity to visit Dockyard after the event and take advantage of our wide array of entertainment. Visit here for the full events schedule."

Read More About