Following the cancellation of some of today's bus routes, the Department of Public Transportation provided an update, saying that at present there are 10 buses out of service that need "engine rebuilds or new transmissions."
The DPT noted that the fleet size has shrunk from 123 buses in 2007 to 105 buses today and said the average age of the fleet is 10 years, noting that "as the buses get older, they become more unreliable and breakdown more frequently. "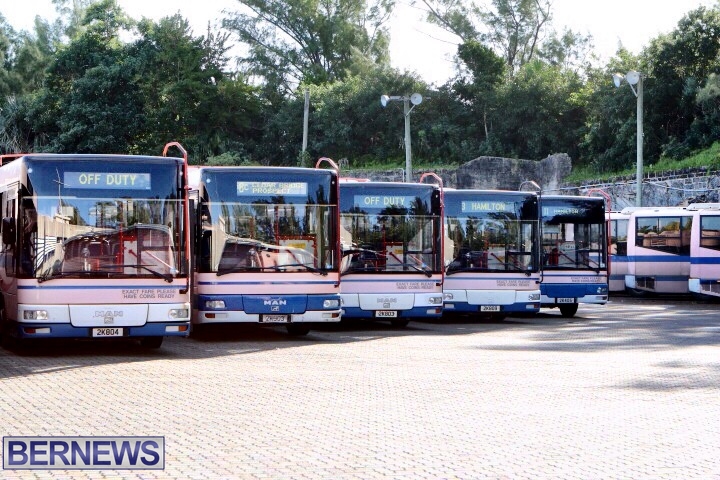 "The Department of Public Transportation has today provided an update on the bus fleet, after a significant number of difficulties this week led to some service cancellations," a spokesperson said.
"The DPT wished to make it clear that the entire service faces the possibility of service cancellation and there are no particular runs preferred for cancellation over others.
"A spokesman pointed out that the fleet size has shrunk from 123 buses in 2007 to 105 buses today. The weighted average age of the fleet is 10 years, while the industry standard is less than seven years.
"The fleet operates 365 days a year, 7 days a week and 18 hours a day. As the buses get older, they become more unreliable and breakdown more frequently. The causes of these breakdowns are varied. They include oil leaks, air system failures, problems with the seats, bells not working, steering issues etc.
"At present, there are 10 buses out of service that need engine rebuilds or new transmissions. These parts have been ordered as soon as these parts arrive this work will begin.
"The last new buses were purchased in 2014 before that 2009. The DPT is hoping to purchase new buses this year but will not see them until the end of the year and early next year."
"In addition, the DPT made it clear that while early morning information indicated the intention to cancel nine school bus runs, in fact, all the runs to CedarBridge Academy were eventually covered with the re-routing of other buses on the road, although some would have been running behind time."

Read More About