The Health Council has released its National Health Accounts Report, which details Bermuda health system finance and expenditure for fiscal year 2014-2015.
A spokesperson said, "According to the World Health Organization [WHO], countries 'cannot manage what they cannot measure.'
"The 2016 National Health Accounts Report allows Bermuda to compare itself to other countries using a standard framework for tracking resources for health; we can learn from past expenditures, while exploring opportunities to improve the quality of health services and health outcomes.
Chart extracted from report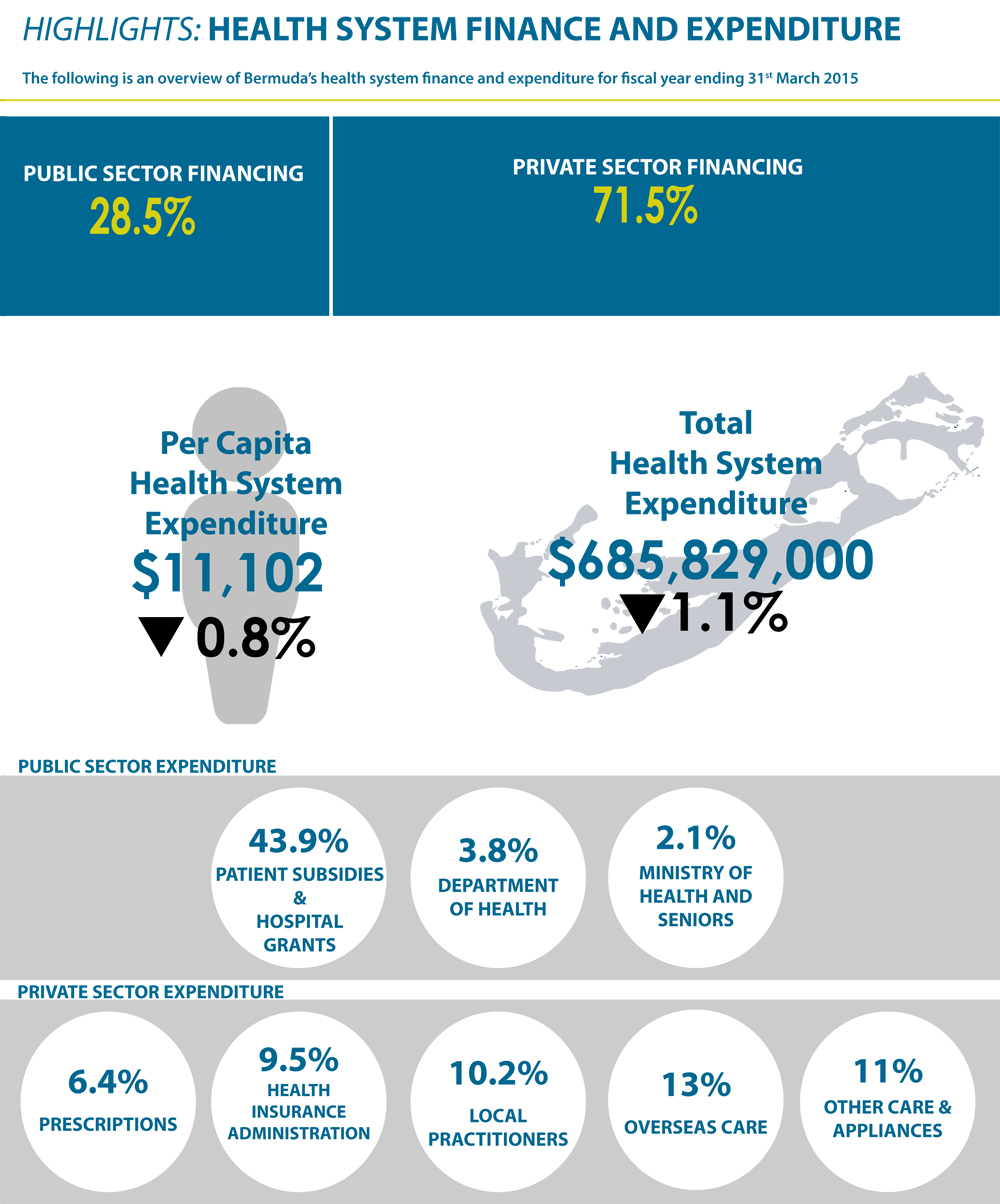 "The Report details health system costs for fiscal year ending 31st March 2015 [FYE 2015] and explains key changes over time. Of particular note, healthcare financing, allocated from taxes and duties, is a leading spend almost equal to servicing the country's fiscal debt.
Chart provided by BHEC showing public and private sector financing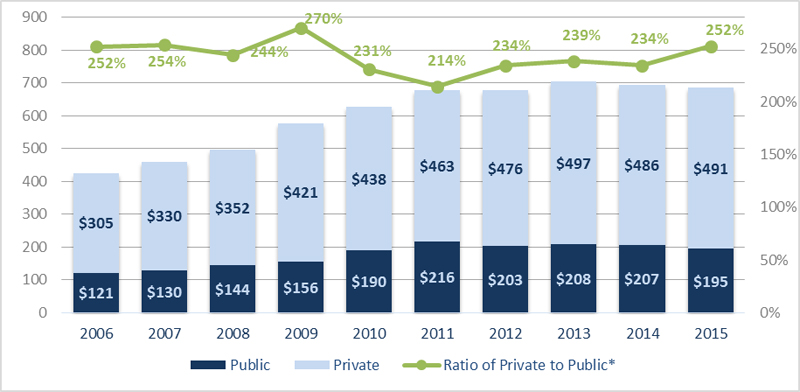 "The current trend of allocating more than $190M in government funds annually to healthcare within a small jurisdiction, is an area to monitor and review as a potential economic risk.
"Figure 1 shows the relative size of public financing [i.e. patient subsidies, grants, and public health promotion and services] and private financing [i.e. health insurance premiums, out-of-pocket payments, and charitable donations] over time, with private sector financing currently 2.5 times larger than public financing of health services.
The 2016 National Health Accounts Report follows below [PDF here]:
Read More About
Category: All