The America's Cup is being held in Bermuda in May and June this year, and Bermuda Yacht Services said they are looking for staff to "play key supporting roles in the America's Cup Superyacht Program at this prestigious event."
BWA Yachting, one of the largest superyacht agencies in the world has partnered with local Bermudian owned yacht agency, Bermuda Yacht Services, to deliver a range of concierge and agent services to the flotilla of superyachts participating in the official America's Cup Superyacht Program.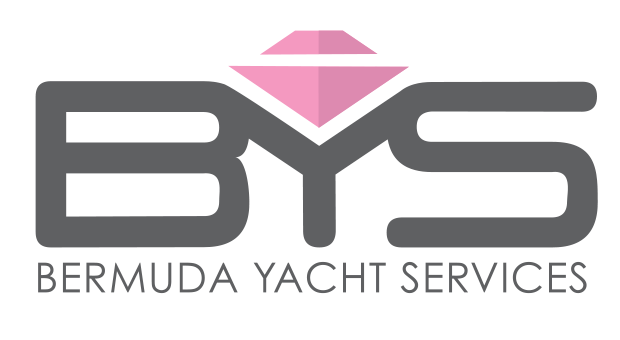 The company said, "The BWA Yachting/BYS team want to hire Bermudians to help them deliver the best possible service.
"Jobs will involve various administrative roles, assisting with inward and outward clearances, arranging transport and provisioning, as well as all other general yacht operations. All the positions will be based in Bermuda and are contracted from 1st May to 1st July. Training will be provided and working hours are full time.
"While previous experience in yachting will obviously be a real advantage, Bermuda Yacht Services stress that they are keen to hear from individuals with an 'energetic and can-do attitude' who are excited at the prospect of being involved in such a high-profile sporting occasion."
Mark Soares from Bermuda Yacht Services said: "This is a wonderful opportunity for Bermudians to help make the America's Cup Superyacht Program a great success and a memorable occasion for everyone involved.
"We've got some terrific jobs available and while previous experience in relevant areas is important, we're looking for individuals with the right attitude and who don't mind putting in long hours! Excellent customer care is at the heart of our business so we definitely want people who are friendly, good communicators and customer oriented."
The BWA Yachting/BYS team said they want to hear from Bermudians, or people with excellent local knowledge and preferably with some experience in the hospitality sector. Any experience in the yachting industry would be an added advantage.
The company added, "Candidates should speak good English and as there will be visitors from all over the world, any other languages will be seen as a plus. Other key personal attributes include being able to work as part of a team, the ability to work under pressure, and willing to go the extra mile for customers.
"Candidates should also be IT competent and hold a driver's licence. Anyone interested in applying for these jobs should send their CV to info@bdayacht.com.
BWA Yachting offer a broad range of services to cruising superyachts and have offices throughout the Mediterranean, Caribbean and Americas. Bermuda Yacht Services have been providing agent services to visiting Superyachts in Bermuda for the last 10 years.

Read More About