"Internet speeds of up to 200Mbps are what residents of Bermuda can anticipate once the hundreds of miles of fibre optic cabling and new network gear have been installed," One Communications said today.
The company said they are "ahead of schedule in its work installing FibreWire with the project now slated for completion Island-wide by late third quarter this year."
CEO, Frank Amaral said: "Our plans to provide better value for internet services are with the Regulatory Authority. As a regulated access provider our new FibreWire plans must be approved in advance by the regulator.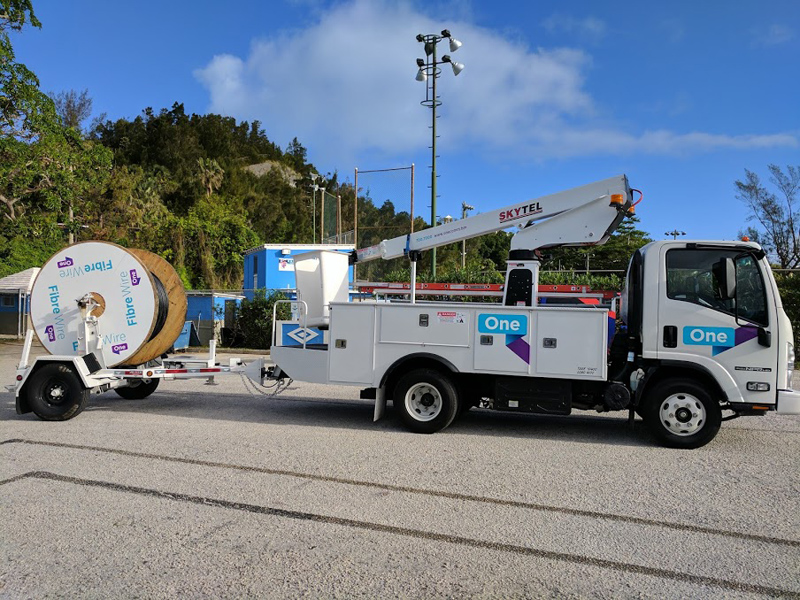 "Once approved and the new network is activated in a neighborhood, One's FibreWire Internet will be available to consumers with plans of up to 200Mbps to the home or small business.
"We are working hard to get our new network on line, and as a result our timeline for completion has been moved up. With additional specialists added to our current workforce, we look forward to completing this extensive project in a much shorter timeframe.
"Wired networks like ours have been proven to provide faster, more price effective and reliable internet services than wireless systems. Our FibreWire network has been engineered with the future in mind to provide even faster gigabit plus speeds when the market demands these services."
He added: "Customers with One Communications' internet service will be pleased to know that once FibreWire is ready to offer, upgrading will be simple.
"Once approvals are in place, and depending upon the service plan currently being subscribed to, many of our customers will be automatically upgraded to the new higher speeds at the same price that they are currently paying. So there won't be a need to call in to sign up for the improved service.
"For installation, in most cases, a technician service call will not be required and existing customer modem equipment can be used. This means that extra cabling into a home or small business will not be necessary. The overall process will be quick and easy."
The Bermuda-wide installation of FibreWire comes as One Communications is also expanding its 4G LTE mobile coverage throughout the Island, with completion in fall 2017. One Communications is also planning a full overhaul of its TV product in 2017, subject to regulatory approvals.

Read More About
Category: All, Business, News, technology