Thursday, 9 March marks the 12th celebration of World Kidney Day, and this year's theme is "Kidney Disease and Obesity".
"Obesity has become a worldwide epidemic. In 2014 over 600 million people worldwide were affected by obesity and this number is expected to increase by 40% or more in the next decade. Obesity and overweight constitute the fifth highest risk factor for adult global deaths," the Health Department said.
"In Bermuda, the statistics are sobering; 75% of adults are overweight or obese. Obesity is a well-known risk factor of diseases such as diabetes, hypertension and heart disease. A less well recognized but equally important complication of obesity is chronic kidney disease.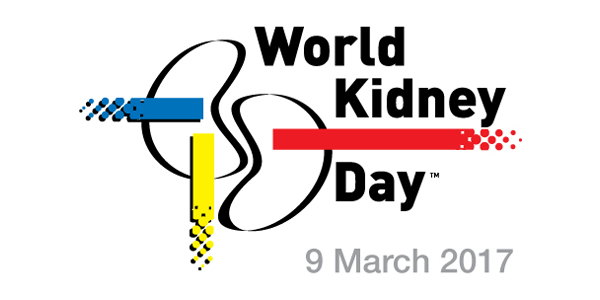 "Individuals affected by obesity have an 83% increased risk of chronic kidney disease compared to individuals with a healthy weight. In Bermuda, the need for dialysis is increasing, with approximately 20 new patients needing hemodialysis each year.
"Obesity may cause chronic kidney disease in a variety of ways. On the one hand, it could contribute to it indirectly, by inducing or worsening diabetes and hypertension, themselves well-recognized risk factors of kidney disease.
"On the other hand, obesity could also cause kidney damage directly, by placing an unduly high burden on the kidneys over many years. A larger body needs more kidney function and obesity can cause harmful metabolic changes such as inflammation and oxidation.
"It is estimated that 13.8% of chronic kidney disease in men and 24.9% in women in industrialized countries may be associated with overweight or obesity. Besides its now well-recognized association with chronic kidney disease, obesity has also been recognized to be a risk factor for kidney stones, and for various types of cancers like kidney cancer and others.
"It is now clear that successful weight loss can result in improved control of diabetes and of high blood pressure, and it can lower the risk for developing chronic kidney disease."
"The best means to fight chronic kidney disease is prevention: it is thus paramount to identify and to treat all of its possible risk factors, such as obesity. Obesity is preventable and treatable, but reversing the tide will require concerted efforts not just from healthcare providers, but from the entire society", explains Dr. Csaba Kovesdy, Professor of Nephrology at University of Tennessee Health Science Center, Memphis, TN, US and Chief of Nephrology at the Memphis Veterans Affairs Medical Center.
Minister of Health and Seniors Jeanne Atherden said, "I really want to encourage everyone to choose healthy eating combined with more activity. This will help us control our weight, which will help prevent lifestyle related conditions like diabetes, hypertension and some cancers, as well as safeguard our kidneys."

Read More About
Category: All