Today, students at Victor Scott Primary received the gift of free kites, courtesy of inmates at the Westgate Correctional Facility.
"As part of the Lifeline Charity programme, the Minister of National Security Sen. Jeffrey Baron joined the Commissioner of Corrections, Edward Lamb, Corrections Officers and Westgate inmates to present traditional Bermuda kites to the deserving young students," a Government spokesperson said.
Minister Jeffrey Baron with Commissiomer Edward Lamb, Principal PJ Coddington, and inmates Julian Washington and Antoine Anderson.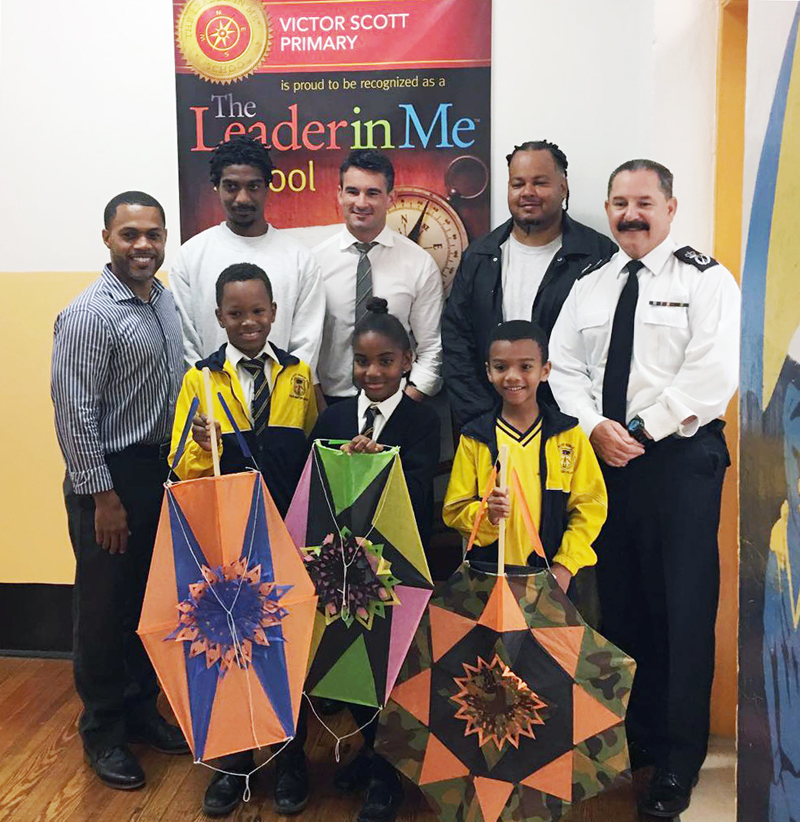 "Lifeline's mission is to make a contribution to the community by having inmates undertake projects which seek to enrich the lives of others.
"A popular aspect of the Lifeline programme is the bicycle donation project. This involves the refurbishing of bicycles, which in turn are given to school children who have demonstrated academic excellence during the school year."
Minister Baron said today, "We have seen some incredible talent from the inmates at Westgate. From their cedar carvings, sculptures and artwork, to their creativity with the bicycle refurbishments and the making of traditional Bermuda kites.
"Today it was heartwarming for us to see the genuine joy and appreciation of Victor Scott's students when they received their kites. The giving back to society is a critical mission for the Lifeline Charity inmates.
"So today they should be commended for putting some big smiles on the faces of our young people as they prepare to celebrate the Good Friday holiday."
Read More About