International author and top expert on children's issues, Jerry Moe, is to lead a series of workshops in Bermuda as part of a charity's 30th anniversary celebrations.
Pride Bermuda is bringing Mr Moe to the Island to hold 'Addiction Through the Eyes of a Child' workshops and training on May 15 and 16.
"We have an increase in the use of 'smack' in our community, where we have functioning addicts, many with careers and children and this is cause for concern," said Judith Burgess, Executive Director at Pride.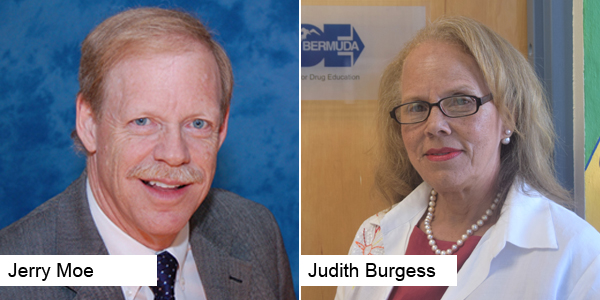 "We were motivated to host this event because we realize there are a number of families that are being impacted by addiction, and the needs of the children often go unnoticed."
Mr Moe, Vice President, National Children's Programmes of Hazeldon Betty Ford Center, is an international author, lecturer and trainer on issues for children and families hurt by addiction.
He will help lead professional development workshops and training for people who work with children and families, such as school counselors, therapists, teachers, parents, churches, faith groups, sports coaches, child and family service providers, prevention and treatment services.
Mrs. Burgess added: "Our goal is to increase awareness and understanding of the needs of these children and families amongst our service providers.
"This training is a one off event. However, to keep the momentum going Pride, in partnership with Pathways Bermuda [formerly Caron Bermuda], is committed to providing ongoing service for children impacted by addiction."
A few years ago Pride ran a programme for children, aged seven to 11, who were concerned about a loved one's drug use.
In the programme children learned a variety of skills and information such as the '7 C's': I didn't Cause it. I can't Cure it, but I can help take Care of myself by Communicating my feelings, making good Choices and Celebrating myself.
"Children are our future and we must look after them as well as those who care for them. I would encourage everyone to make plans to join us for the workshops which are open to everyone."
For more information on the workshops, contact Marina Sousa or Truell Landy at Pride, telephone 295-9970, or email info@pride.prevention.bm
Read More About