April 6th marks exactly 50 days to go until the America's Cup begins at 5.00pm on 26th May, when the Great Sound will play host to the first race of the Louis Vuitton America's Cup Qualifiers with Oracle Team USA taking on Groupama Team France in race one.
The ACBDA said that celebrating the 50 days-to-go milestone is also the perfect occasion to unveil more details about the official America's Cup band which will be performing throughout the America's Cup event in May and June, both in the America's Cup Village and other locations across Bermuda.
The band was formed from a public vote that was cast to find Bermuda's finest musical talent, and now the eight-piece group is firmly into rehearsals, and until now has been known only as the 'the band'. Now they have taken on their official name: 4-Forty-1.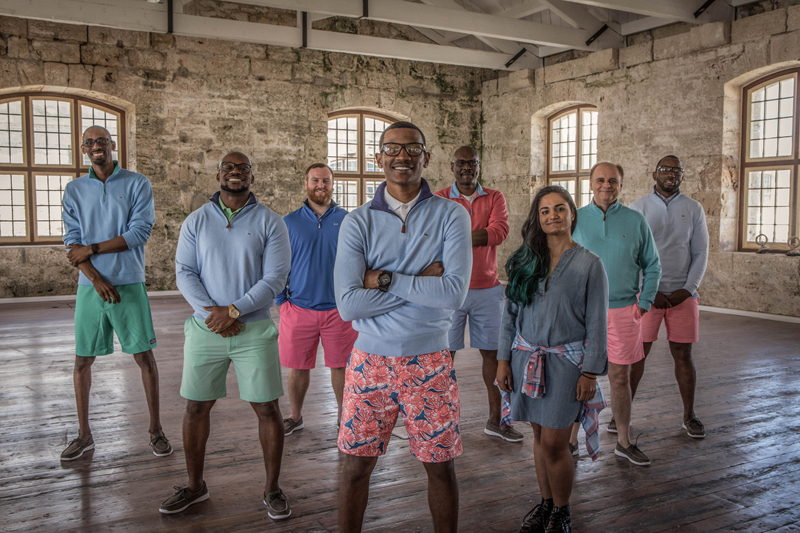 "To Bermudians, 4-Forty-1 is instantly recognizable as the three-digit area code of Bermuda, so picking such a uniquely Bermuda-related name for the band was a simple, instantly memorable choice," the ACBDA said.
The band members are:
Dave Pitman – Saxophonist /Guitarist
Jesse Seymour – Lead Vocalist
Torrey Tacklyn – Bassist
Troy Washington Sr. – Drummer
Raven Baksh – Female Vocalist/Guitarist
Leroy Francis – Keyboardist
Tony Hay – Guitarist
Robert Edwards – Musical Director/Keyboardist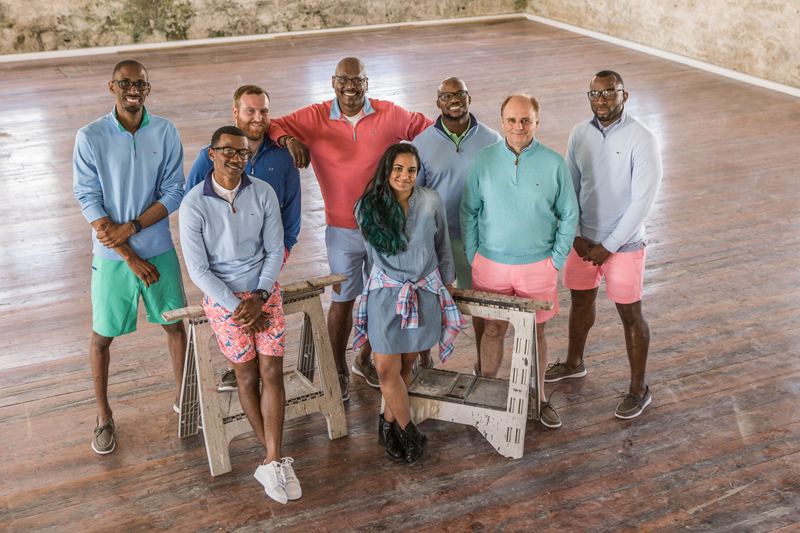 "Also announced today is that 4-Forty-1 will be performing for the first time at the official Opening Ceremony of the 35th America's Cup, taking place from 8.30pm on Friday 26th May in the America's Cup Village.
"Tickets are still available for the Opening Ceremony and the first day of racing, starting at 5.00pm, from here. With demand for day one tickets high, anyone interested in joining the action on May 26th is advised to book now to avoid missing out.
"More details will soon be announced about the other acts taking part in the Opening Ceremony, with 4-Forty-1 the very first to have their names confirmed on the first night bill. Join us as we welcome 4-Forty-1!
"In addition, 4-Forty-1 will be playing throughout May and June in the America's Cup Village and a full schedule will be available closer to the start of the events via www.americascup.com."

Read More About
Category: All, Entertainment, Music, News