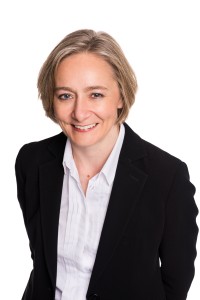 Anne Foster has been called to the Bermuda Bar, and she joins ASW Law Limited [formerly Attride-Stirling & Woloniecki] dispute resolution team as Senior Counsel.
Having obtained her law degree from the University of Leicester, Ms Foster was called to the English Bar by Middle Temple in 1992, and was admitted as an English solicitor in 1997.
Before joining ASW Law in November 2015, she practised for over 20 years as an international disputes lawyer at Clifford Chance and Hogan Lovells, acting for major corporate and financial institutions on complex, high value reinsurance, aviation, oil & gas and construction disputes.
When asked about her call to the Bermuda Bar, Ms Foster responded, "I feel very privileged and honoured to have the opportunity to be called to the Bermuda Bar.
"Having been involved in Bermuda-related disputes over a number of years, I feel very excited at the prospect of now being able to appear as an advocate before the Courts here in Bermuda".
Commenting on the appointment, Nathaniel Turner, Director of ASW Law Limited said, "Anne has extensive expertise in heavy and complex commercial and insurance disputes. She is incredibly intelligent, approachable and is excellent with clients. Anne brings a wealth of experience to our litigation team and is a welcome addition to our firm."
Barclay Simmons, CEO of ASW Law Limited stated that, "At ASW we pride ourselves on a close lawyer/client relationship. Our dedicated lawyers consistently take a strategic and bespoke approach to finding intelligent solutions for every client and Anne Foster is no exception. We are certainly happy to have her as a part of the ASW Law team."

Read More About