The 20th Bermuda International Film Festival [BIFF] will start on May 1st at the Earl Cameron Theatre at City Hall with 'My Letter to the World', the premiere of a new documentary about the 19th-century American poet Emily Dickinson.
BIFF said, "The film, directed by Solon Papadopoulos, will share the opening night slot with Terence Davies, 'A Quiet Passion', also about Dickinson, which Papadopoulos produced with Roy Boulter or Liverpool-based Hurricane Films.
"The film takes place in 19th century Massachusetts opening with a young Emily Dickinson [Emma Bell] who struggles to be taken seriously as a poet. Later in life, Dickinson [Cynthia Nixon] enjoys the company of her family and confidantes – but lives a reclusive life as her health declines.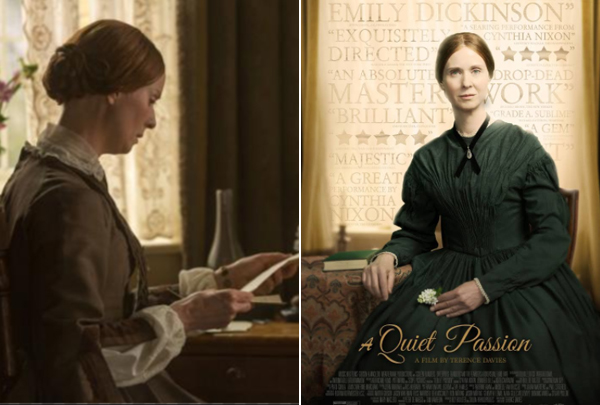 "Other feature films due for a screening in Bermuda include German street-smart movie 'Tiger Girl', which opened this year's Berlin Panorama; indie genre flick Super 'Dark Times', a hit at Rotterdam; UK rural drama 'The Levelling'; Belgian festival hit 'Flemish Heaven'; Mexican film 'Everything Else', starring Oscar-nominee Adriana Barrazza; Swedish Oscar-nominee 'A Man Called Øve'; and Bermuda-produced abduction drama 'By Any Means'. The first part of the 20th Bermuda International film Festival will close with the UK film The Hippopotamus, based on the novel by Stephen Fry."
"We're very proud of the diverse line-up we have been able to assemble for the 20th anniversary of BIFF, one of the world's most distinctive film festivals," said Guest Artistic Director Nick Roddick. "And we are especially pleased to have had so many high-quality shorts from which to make our final selection."
Trailer for A Quiet Passion
Feature line-up of the full length films are:
By Any Means [Bermuda/US, Leighton Spence]
Everything Else [Todo lo demás, Natalia Almada, Mexico/France/US]
Flemish Heaven [Le Ciel Flamand, Belgium, Peter Monsaert]
The Hippopotamus [UK, John Jencks]
It's Not the Time of My Life [Erneláék farkaséknál, Hungary, Szabolcs Hajdu]
Kedi [Turkey/US, Ceyda Torun]
My Letter to the World [UK, Solon Papadopoulos]
The Levelling [UK, Hope Dickson Leach]
A Man Called Øve [En man som heter Øve, Sweden/Norway, Hannes Holm]
A Quiet Passion [UK/Belgium, Terence Davies]
Super Dark Times [US, Kevin Phillips]
Tiger Girl [Germany, Jakob Lass]
Later this week BIFF will announce the list of Short Films that have been selected to be juried as part the Short Film Oscar® – Live Action Category by the Academy of Motion Picture Arts and Sciences.

Read More About
Category: All, Entertainment, Films/Movies