This "senseless act of theft and vandalism" of our buses will "further hamper a public transportation system that is being continuously challenged by bus shortages and breakdowns," Shadow Minister for National Security Walter Roban said, adding that "the PLP encourages the BPS to consult with the DPT so that a review on security support for all our public transport facilities may be conducted and any recommendations implemented."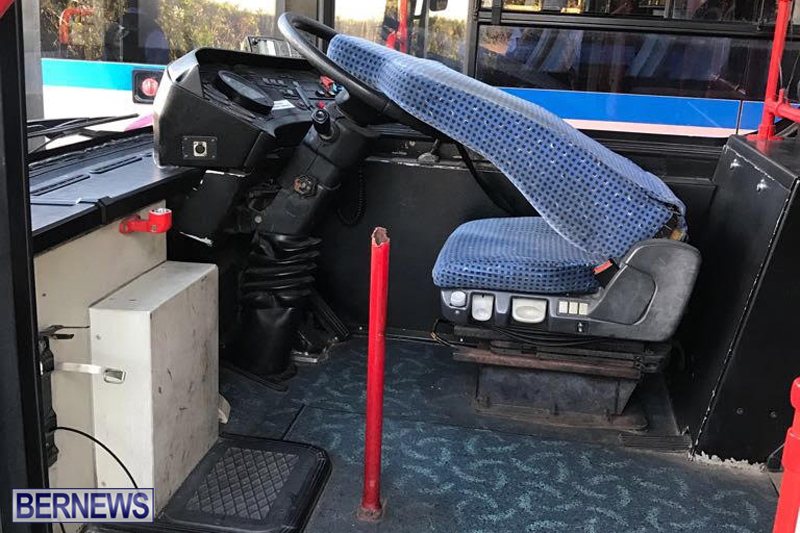 Fare Vaults Stolen From Parked Buses At St. George's Depot
Police are investigating the theft of number of fare vaults stolen from parked buses in at the St. George's Depot, and have confirmed that an "unknown quantity of cash was removed from ten public buses."
The incident resulted in a delay in bus service coming out of the east end this morning, and the DPT said the damage caused to the vaults will require the affected buses to to be taken out of service to undergo repairs, which is likely to result a delay in service again tomorrow [April 11] morning.
Shadow Minister for National Security Walter Roban Comments
Mr Roban said, "This senseless act of theft and vandalism of our public buses has ramifications beyond the money stolen and damage suffered; it impacts those who can least afford delays or disruptions – our bus riders.
"This situation will further hamper a public transportation system that is being continuously challenged by bus shortages and breakdowns as we enter the busy tourism season.
"This situation does raise serious questions. It must be asked whether the bus facility had a reliable security and surveillance system on the property.
"If not, the PLP repeats our call that the $6 million CCTV system operated by the BPS be expanded to include other public assets. In February of this year, five public schools were broken into and vandalised, revealing the need for such an expansion, especially to include our educational facilities.
"Furthermore, the existing bus expansion plan to Dockyard and St George's must be modified to address this situation. The PLP encourages the BPS to consult with the Department of Public Transportation so that a review on security support for all our public transport facilities may be conducted and any recommendations implemented.
"We strongly condemn this act and encourage members of the public who can assist police with this investigation to please do so."
Read More About