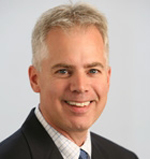 The Bermuda Insurance Institute [BII] will be presenting a workshop led by a visiting professor from the prestigious Harvard University as part of its Executive Leadership Program
Called 'Leading in the 21st Century,' the program consists of two modules ‐ one focusing on leadership and the other on negotiation. The Leadership segment [a 1.5 day program] is scheduled for May 17 and 18.
Dr. Tony Mayo, a Thomas S. Murphy Senior Lecturer of Business Administration in the Organizational Behavior Unit of Harvard Business School [HBS] and the Director of the HBS Leadership Initiative will lead 'Leadership Skills' – an interactive course with lots of opportunity for discussion.
Components include: Leadership Style and Impact, Emotional Intelligence, and Team Simulation. Participants will complete an emotional intelligence assessment, a personal values questionnaire, and a team assessment.
The program has been well received with previous attendees stating: "[It was] a very valuable course with a strong presenter."; "Great course facilitator and great real life examples…" and; "Tony was great – he did a good job of building interest and made the program fun."
Since the program's inception last year, the program has been held twice and 22 professionals have taken the course.
For more information about this program, please visit www.bii.bm or call 295‐1596.
Read More About