Following the two day closure due to 'bird mites' at Harrington Sound Primary School, concerns continue to be expressed about the situation, and the Harrington Sound Primary School Parent Teacher Association has called an "urgent meeting" this evening in "reference to the health and safety issues."
The school was recently closed for two days, with Department of Education advising that the "school will be closed Monday, 15 May and Tuesday, 16 May for maintenance" as it "experienced an infestation of bird mites due to birds nesting in the roof."
Earlier this month, Commissioner of Education, Dr. Freddie Evans stated: "The school has experienced an infestation of bird mites due to birds nesting in the roof space.
"While the mites are not harmful to humans, we wish to safeguard the health of students and staff as the mites could potentially trigger allergies or asthma. The school will be closed while the pests are eradicated and general maintenance is carried out."
Students outside earlier today: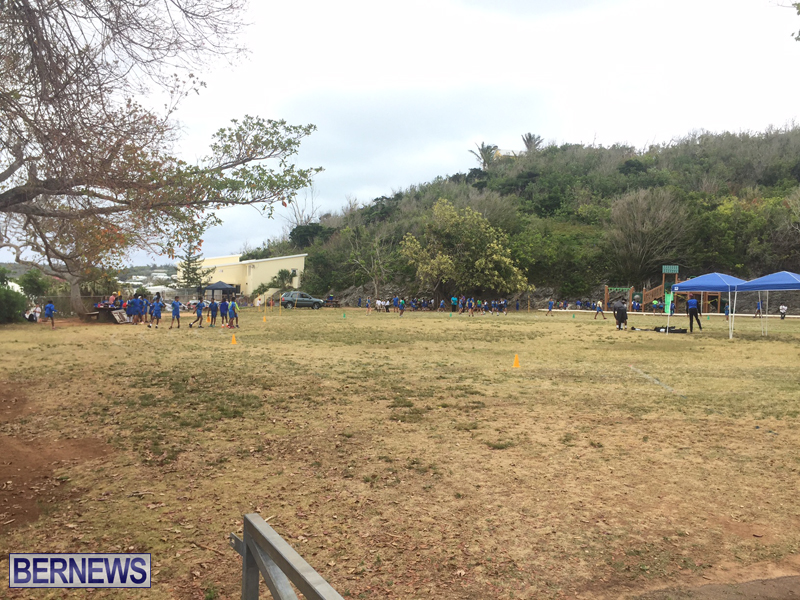 Speaking with us at the school today, Shannon James from the Bermuda Union of Teachers said, "As you know, the school was closed last week Monday to deal with a bird mite issue. The issue was dealt with by pest control, but the teachers were just saying that, upon arrival Wednesday, Thursday, and Friday, they still had concerns – bites and things like that.
"Over the weekend pest control came back just to be sure that things were done, they laid down some traps. So what's happening now is, the health and safety officer Mr. Titus Gordon is looking through to just verify and be another pair or eyes, just to make sure the building is safe.
"The teachers did show up to work, but as the Health and Safety Act 1982 says, they felt that the building was deemed unsafe. So they did show up to work; they did not down tools, this did not take industrial action or anything like that.
"They did show up to work and they just need verification to be sure their fears can be laid to rest and that the building is safe and ready for everyone to occupy.
"The pest control people were secure in what they had to say. One of the gentlemen, his son is a student there, so of course he's going to make sure that he's going to do his best, apart from his professional duty, and I'm sure that Mr. Gordon is not going to have a hard time, he won't find anything that conflicts, but of course we'll see. We just had to make sure that we had an outside eye to verify everything.
"The Minister of Education took time out of his busy schedule to visit; they called an assembly and he said some words to the students. The Commissioner was here and he reassured everyone as he does, and we had a few people from the Ministry here also, the facilities manager and a couple of the area directors.
"We have faith and trust in the people that are working on this. We know that they're professional, we know that they care for our children, and we know that they want the best for our schools."
Audio of Mr James
The Harrington Sound Primary School Parent Teacher Association has already planned an "urgent meeting" this evening at 6.00pm at the school's auditorium, with the meeting in "reference to the health and safety issues affecting the quality of our student's health and education."
A PTA spokesperson previously said, "Come place your concerns about the health & safety of our children and how we can find a solution to these major issues. If you cannot attend, please send a grandparent, family member, or a friend; as we believe your support in this matter is imperative to the well-being of our student body."

Read More About