Impact Mentoring Academy is aiming to change lives – one young man at a time.
Just ask Stephon Paynter, a 16-year-old who admits before coming to the all boy's school his parents were at wits end with his behaviour.
He used to get into yelling matches, and got in trouble for being "disrespectful" and for not doing his school work. In those days, he had never achieved higher than a 2.0 GPA, today he stands at a 3.7GPA.
"I just see life and myself a whole lot of different now," the teenager explained. "I see situations that would happen where I used to get agitated, but now I'm a better place and stay cool.
"My household is a lot better – it's a lot more fun with my family. They aren't constantly yelling at me because of something I did at school. They are thanking me or encouraging me to keep doing what I'm doing.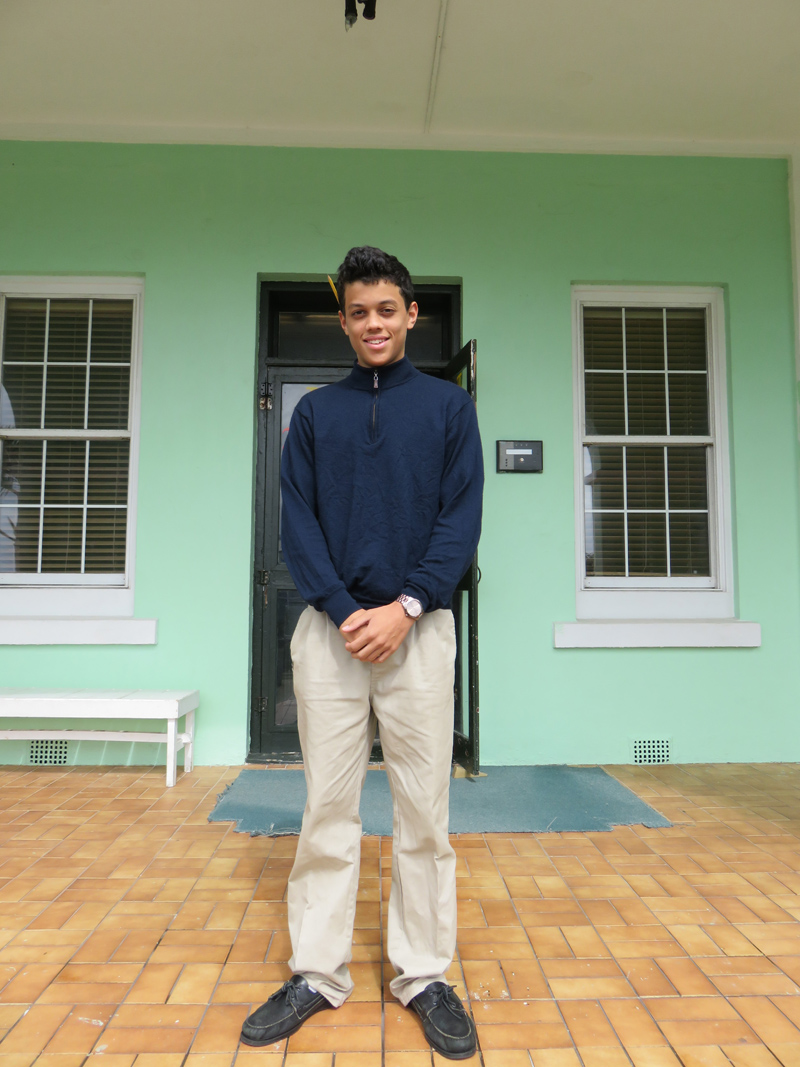 "Before I was always getting in trouble everywhere so my parents would ask me to do something and I would be just blatantly disrespectful – that would get them mad. I would come to school and do the same thing and have people yelling at me. I had a short temper, but something happened at IMA that helped change that."
The S3 student had no intention of changing his behaviour when he first began attending IMA a few years ago. His aunt first heard about the school and showed his parents the brochure.
"I told myself I don't care where my parents send me, I am going to act the same so it doesn't matter to me," Stephon said.
"I started doing the same things and fought with teachers a lot in the first year at IMA. Eventually things changed. I guess it was the mentorship they have at the school, just showing me what you need to do in order to make it and be successful. They showed me if I keep going down this path I'm never going to get there. I'm just going to go downhill."
Staff at Impact continued to push him in positive ways, and Stephon recalls how they stayed afterschool to talk with him and kept him accountable to his grades. Gradually he got the message.
Another turning point for the teenager came after a spoken word event where he shared a poem about his dreams and aspirations. The crowd loved it.
"When I was up on the stage it was this incredible feeling and after I was getting so many compliments about my performance. I talked about wanting to be successful in life and not have one of those jobs where you're busy constantly. I wanted to have fun with my career and enjoy being a very happy guy. That's the ultimate success to me is to stay happy."
The old Stephon said he would never have presented at open houses and given adults a tour of his school. It would have been "too much pressure", but he's a lot more confident and better at speaking in public.
His dream is to venture into film. He already has a Youtube channel that he posts videos on sharing his views on certain subjects.
"I want to do film because it's just another way for me to express my thoughts," he said. "I'm a deep thinker, but when it comes to portraying what I'm thinking to people I'm not sure they get what I'm trying to say most of the time. With film, I'm able to share my voice and communicate how I like."
Stephon encourages other young boys and teens who struggled in traditional classroom settings to give IMA a try.
"It's given me a better understanding of life and what has to be done and what I need to do now because these high school years I have the most important choices to make in my life and they are what is going to get me where I want to go or figuring that out and take those first steps to get there."
He admits to being scared about the weight of responsibility of his future, but also excited about the possibilities ahead.
IMA is a Bermuda registered charity #835. Focusing on providing mentorship and life coaching for students and parents, the school operates under the belief that every student is created with "unique potential" and "a divine purpose".
From now until May 13, the school is working to raise money to pay for equipment for their science department, sports and trades. Anyone wishing to donate and become a patron [for a donation of $100] or partner [for donations upward of $500] can email info@imabda.bm or call 747-4621.

Read More About