In 2016, Kinezumi Water Sports introduced the Seabreacher and Jetovator to Bermuda, and the company has now added jet ski tours and banana boat rides to their list of offerings.
A spokesperson said, "The Seabreacher is the ultimate in adventurous thrill seeking water sports activity. It visually appears like a shark, moves like an exotic sports car and feels like maneuvering a fighter jet aircraft on the water.
"The Jetovator is a water sports accessory that extends the ability of an existing jet ski and redirects the water thrust from the jet unit of the jet ski along a 40-60 foot hose to the Jetovator body, propelling the rider into the air like E.T."
"I've never experienced anything like the Seabreacher. If you want an adrenaline rush and over the top excitement you've got to try it to believe it," said Antwan Albuoy, President & CEO of Kinezumi Water Sports.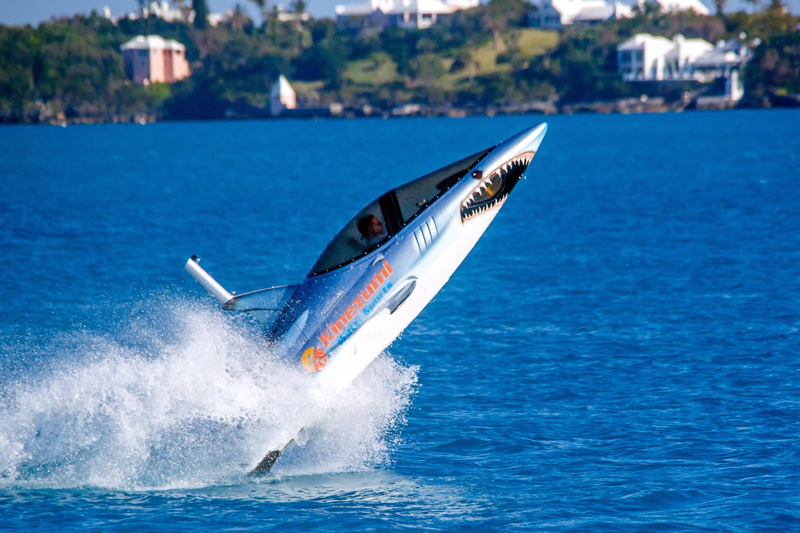 "However, as adventurous and thrilling as the Seabreacher and Jetovator are, my partner and I, Shena Virgil, realized that these water sport activities weren't for everyone. Whenever we had a client come for a shark boat ride, friends and family usually accompanied them.
"In most cases, our client's companions were too afraid to try the Seabreacher or Jetovator but wanted to do jet skiing, which we didn't offer. Therefore they would sit on the cliffs at Tobacco Bay and watch their friend/family member go for their Seabreacher/Jetovator ride.
"Also, some of our clients wanted to do both the Seabreacher and jet skiing. After experiencing the Seabreacher ride with us, they went elsewhere to do the jet skiing. We also had requests from families and groups who wished to experience an adventurous and thrilling [simultaneous] water activity which had a lower price point [below $50 per person]."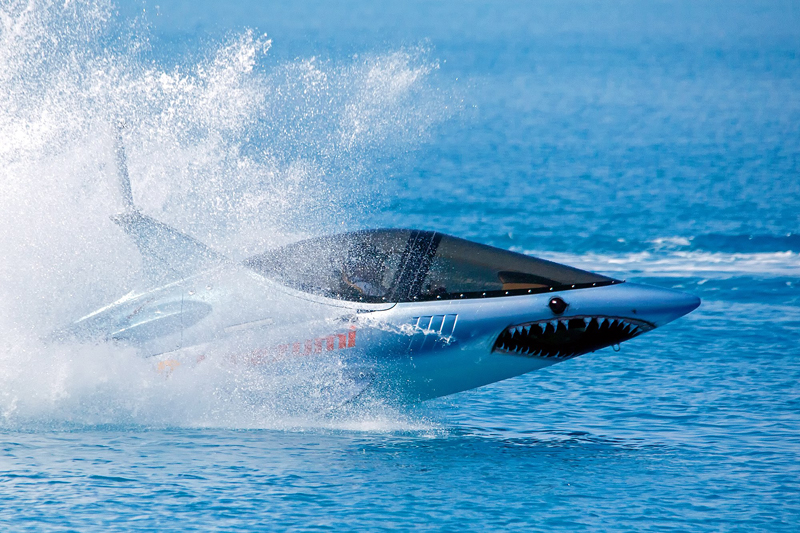 Shena Virgil, Secretary & CFO of Kinezumi Water Sports, said, "Considering the bonanza of tourist activity expected in Bermuda this summer starting at the end of May with the Tall Ships Regatta and America's Cup, Antwan and I decided there's no better time than now to offer jet ski tours and banana boat rides in addition to our current water sport offerings.
"With the increase in dedicated cruise ship visits to the town of St. George's and the addition of the two NCL ferries transporting NCL passengers from Dockyard to St. George's, St. George's appears to be on the road to resurgence [as a tourist destination] and Kinezumi Water Sports wants to be a part of that resurgence."
Mr. Albuoy said, "In 2016 we created the Extreme Adventure Package which gave clients a savings of $40 if both the Seabreacher and the Jetovator were booked together. For 2017, we have created two new and exciting packages – the Adrenaline Junkie Rush and Triple XXX."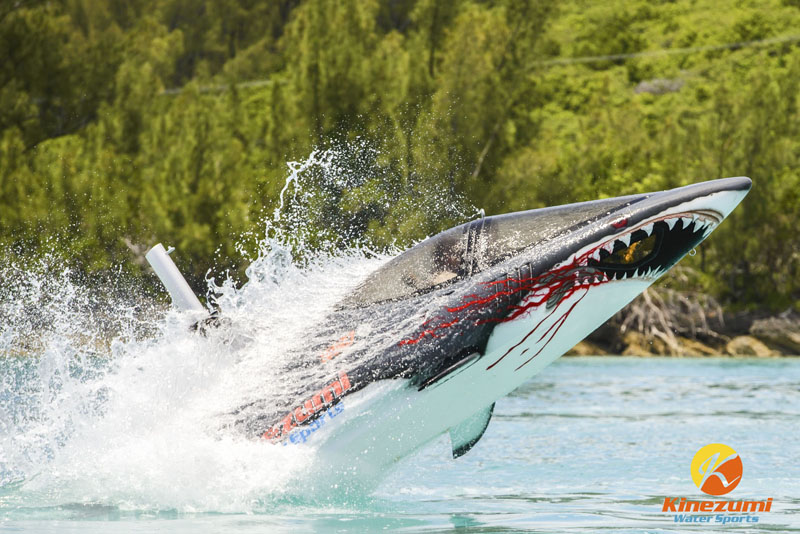 "The Adrenaline Junkie Rush combines the 15-minute Seabreacher ride and our 90-minute jet ski & snorkel safari as one package.
"Our Triple XXX package is the ultimate thrill seeking experience you can share with friends and family! Triple XXX gives you one hour [60 mins] of roller coaster on water fun with the Seabreacher [6 persons max], 90 minutes of skimming along the ocean on 6 of our jet skis.
"Our jet ski tour can accommodate 6 individuals or 2 persons per jet ski or 1 adult and 2 children per jet ski [up to 18 persons], and two sessions of banana boat ride fun. Our custom 12-seater banana boat adventure will consist of two 20-25 minute sessions. Theoretically, up to 24 individuals could participate in the banana boat fun ride.
"With our 2 Seabreachers, Jetovators, six high quality SeaDoo Jet Skis and a 12-person Banana Boat, we've got the St. George's area covered when it comes to thrill seekers, adrenaline junkies and good clean wet fun and excitement for the whole family."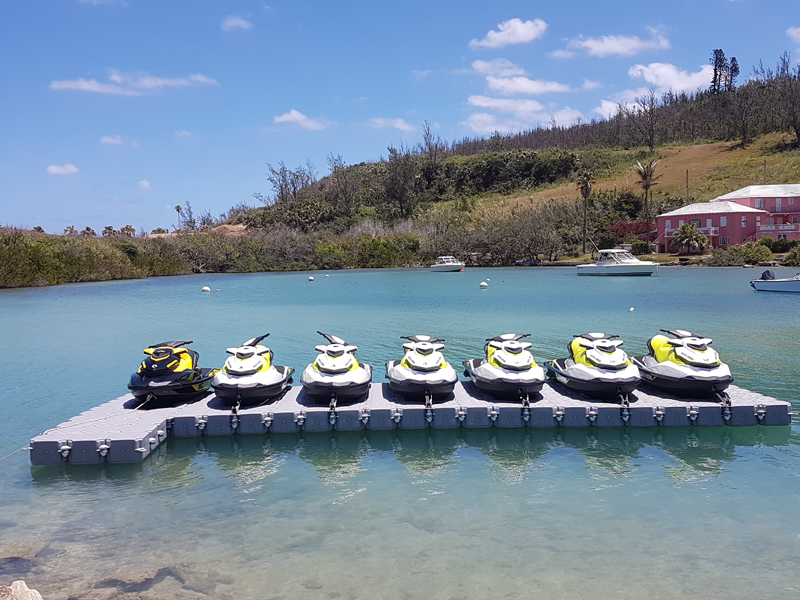 "Kinezumi Water Sports will eventually provide waterproof GoPro cameras that allow customers to capture their water sport adventures to video which they can then share with friends and relive the memories for years to come.
"Kinezumi Water Sports' base of operations is Coot Pond, St. George's which is behind Tobacco Bay beach house. Their hours of operation are 8:30AM to 6PM 7 days per week during the summer season."
Mr. Albuoy said, "Already we have seen an increase in group bookings and inquiries, whether they are AC related or corporate summer staff parties. We hope to be fully operational starting on May 25th, in time for the start of AC35.
"Potential clients can book online by visiting our website. Corporate and group bookings can contact us via email at info@kinezuiadventures.com or via phone on 296-9595."

Read More About
Category: All, Business, Entertainment, News