The trust and wealth management sector in Bermuda has experienced significant growth in recent years and has become the choice offshore jurisdiction for the Transcontinental Trusts: International Forum for the last three years.
A highlight on the trust industry calendar, the forum attracts over 250 delegates to the Island and will take place from 4-5 May at the Fairmont Southampton.
Directors, Peter Pearman and Craig MacIntyre, of Conyers Dill & Pearman's Bermuda Private Client & Trust practice will be speaking at the event.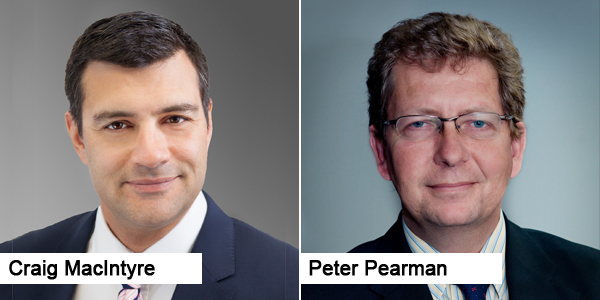 "Peter will lend his expertise to the 'Designer Legislation' panel, which explores the US perspective on designer legislation, which highlights Hastings Bass/mistake, as well as reserved powers, specialist trusts created by statute [including STAR and VISTA trusts], and give practical hints and tips for those setting up or litigating structures that take advantage of these provisions," CD&P said.
Mr Pearman commented, "Year over year, the forum places Bermuda on the world stage with some of the most notable experts on trusts. We are delighted to be participating in such a high-profile event".
Craig MacIntyre will be speaking on a panel that asks 'Should the Courts Exercise their Discretion to Assist Tax Planning? It will address questions such as, "When the court has discretion to grant relief, should it take into account the tax planning context?" and "Is there a different attitude between onshore and offshore courts?"
Mr MacIntyre added, "Conyers is proud to partner with Transcontinental Trust to bring an event of this calibre to the Island and to provide a forum where the world's leading trust experts can gather to exchange information and ideas".
Read More About