On April 28th, members of the Metropolitan United Methodist Church of Bryans Road, Maryland, met with members of the Cobbs Hill Methodist Church in Bermuda as a part of their visit to the island.
The Metropolitan United Methodist Church group was in Bermuda on a trip organised by Dr. Joyce Hayward of Rejoyce Travels, and the tour on Friday was an ADHT tour conducted by Maxine Esdaille, one of the directors on the ADHT Bermuda Foundation Board.
"Although the overseas group was not able to visit all the sites on the African Diaspora Heritage Trail, it was important for this group to visit the Cobbs Hill Methodist Church as there is both the spiritual connection – both a part of the Methodist movement and a cultural connection – both churches have members that are primarily of African descent," the ADHT said.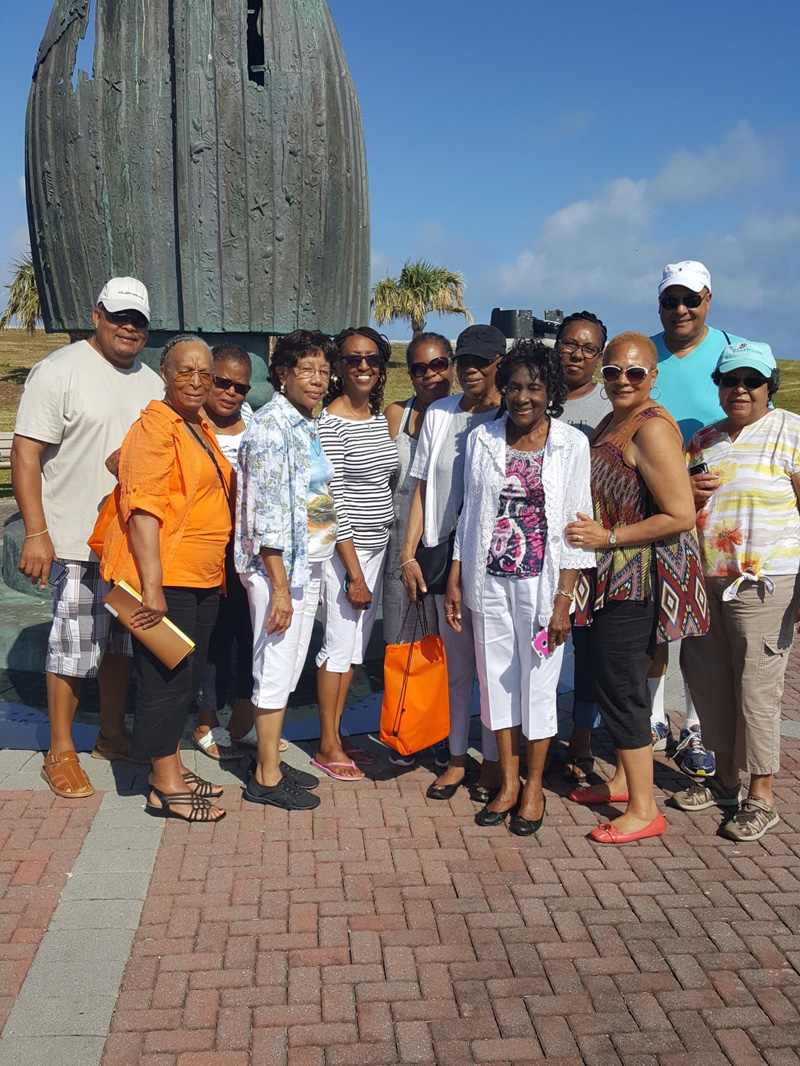 "The group was especially impressed with the original components of the Church that are still in evidence, especially the balcony and the bell tower. The church was built during 1825 – 1827 by enslaved persons and freemen of colour during their off time from their daily work schedules. Many of the original families' descents remain members of the Church today.
"The group, which was staying at the Grotto Bay Hotel, started the tour in Great Head Park in St. David's at the Lost At Sea memorial. With lots of emphasis this year on our maritime history and heritage, making this a first stop was appropriate. It also gave them a great vista of the Bermuda coast. The tour then made its way to St. George's and then all the way to Dockyard with that important stop at Cobbs Hill Methodist in Warwick.
"The last stop of the tour was in Dockyard where the members were scheduled to have lunch and a visit to the National Museum of Bermuda and before they took the ferry back to St. George's. The group is scheduled to leave on Monday 1st May 2017."

Read More About