The police have warned people to be vigilant as counterfeit U.S. $100 notes are currently in circulation.
A police spokesperson said, "The public is advised to be vigilant regarding counterfeit U.S. $100 notes currently in circulation bearing serial number LB73918531S.
"Employees are once again advised that if counterfeit cash is detected during a transaction, the member of staff receiving the fake money should hold on to it, note the description of the individual who tendered it and contact police immediately.
"Similarly, members of the public should take a few seconds to examine any money they may receive, especially the larger denominations.
Photo provided by the police: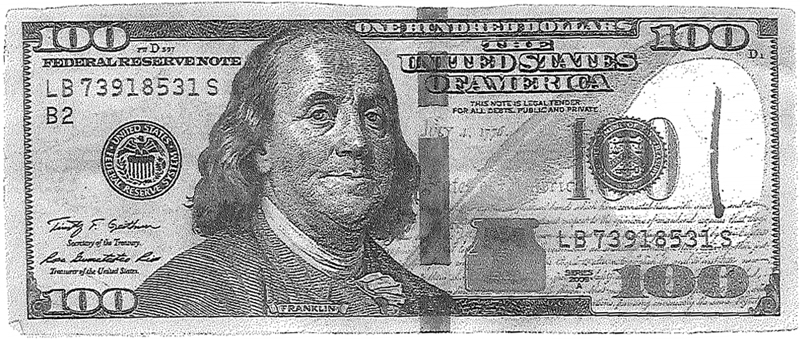 "Persons who may have unknowingly received counterfeit currency are encouraged to contact the nearest police station at the earliest opportunity to report the matter.
"As a reminder it is a criminal offence to pass to another, possess, make or reproduce any counterfeit currency; punishable by up to five years in prison – and those caught committing such offences can expect to be prosecuted.
"Suspicious circumstances regarding suspected counterfeit currency should be reported directly to detectives at the Criminal Investigation Department on 247-1744 or the independent and confidential Crime Stoppers hotline 800-8477."
Read More About