Northshore Medical & Aesthetics Center in conjunction with Natural Blessings Always presents the 6th Annual Natural Blessings Hair & Beauty Expo.
The poster says, "Join local and international natural hair experts for hair demos for men and women, interactive discussions on hair texture, health and wellness, caring for your curls and products reviews. Explore our vendor booths for locally produced products, hair and beauty, natural juices, clothing and accessories and much more."
Event highlights include the Hair Doctor from Atlanta Georgia, Natural Hair Demos; Locs, Braids, Twist-Outs, Wash-and-Go and more, the Bermuda Barber Shape-Up Shape-Off Competition, Hair, Beauty + Wellness Expo Booths and special live performances by Marka T and surprise guest.
The event will be held on Saturyday, July 22, 2017 at 10am to 3pm at St. Paul's Centennial Hall in Hamilton. Tickets available at $25 and $75 for patrons, sold at Northshore Medical & Aesthetics Center.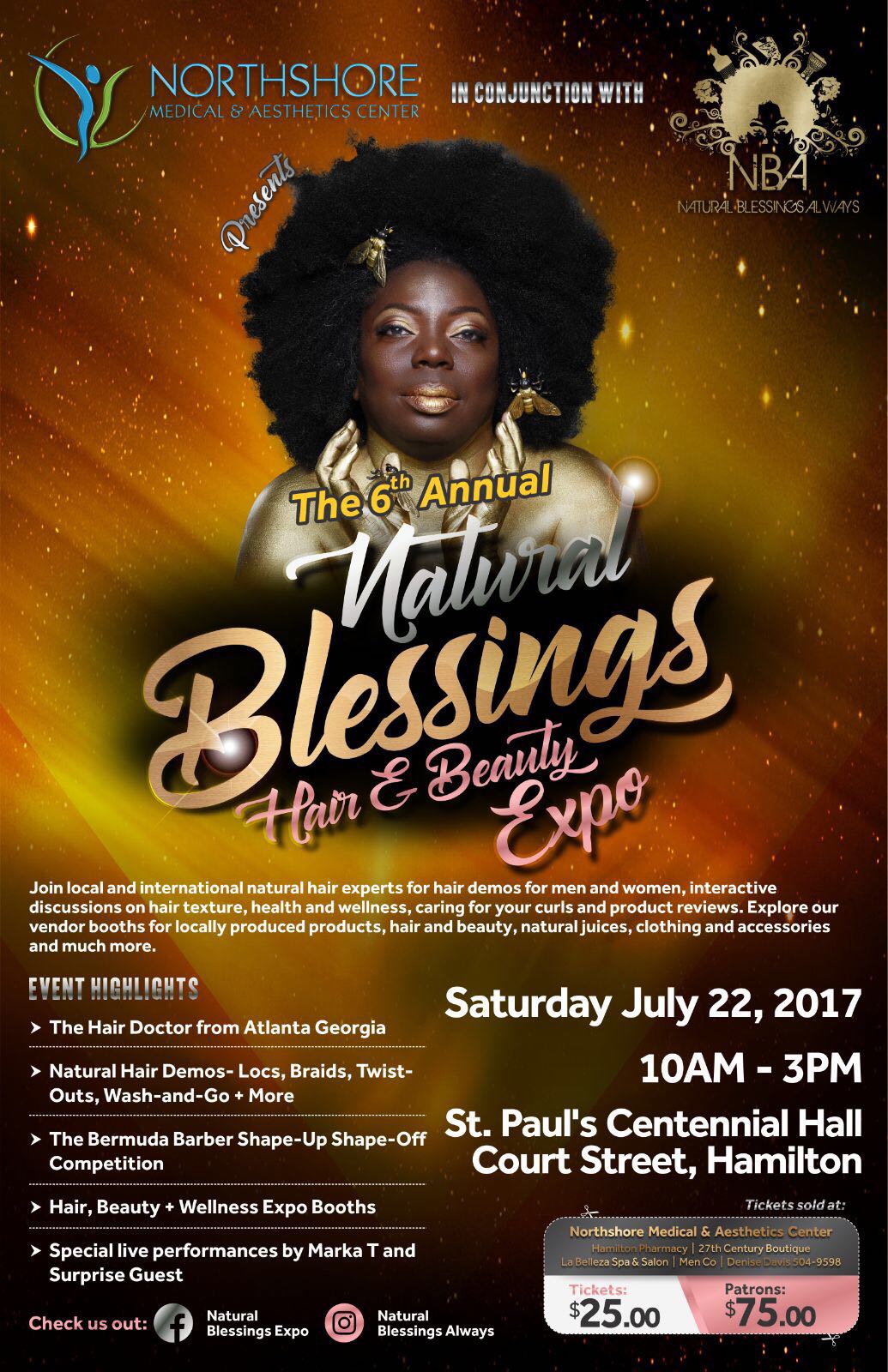 Read More About
Category: All, Business, Entertainment, Style & Beauty