Bermuda Aviation Services Limited [BAS] today announces a donation of $5,000 to youth mentoring charity YouthNet.
Chris Phillips, a representative of BAS, was on hand this morning to present a cheque of $5,000 to YouthNet Executive Director Clare Mello as part of the BAS Group Corporate Social Responsibility Programme. The donation will go towards supporting YouthNet's school-based mentoring programme.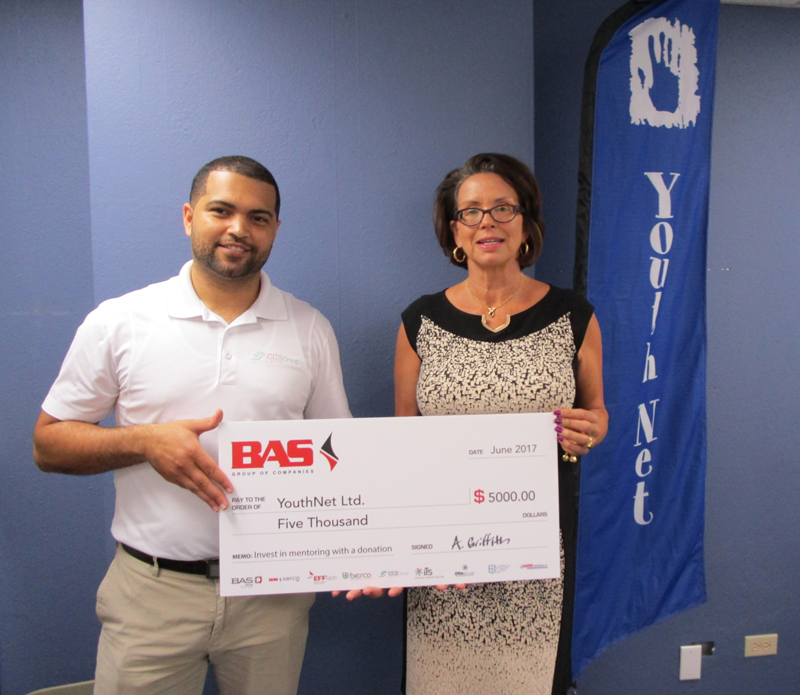 YouthNet, a registered Bermudian charity, aims to develop a new generation of responsible and educated members of society through improved literacy and mentoring. The charity seeks to pair students with mentors and promote opportunities for young people to thrive through positive relationships.
Chris Phillips, Account Associate at BAS Group of Companies subsidiary, CCS, said: "We're delighted to be able to support YouthNet in its mission to empower students through school-based mentoring. Supportive, healthy relationships help young people to increase their self-confidence, interpersonal relationship skills and give them a better perspective on life."
Clare Mello, Executive Director of YouthNet, said: "We are very grateful for this generous contribution from BAS Group of Companies. We have been able to reach and serve almost 4,000 students in Bermuda and it is only with the support of local businesses like BAS that we can succeed in our mission to provide mentorships to students to enable them to make positive life choices."
Read More About