The Bermuda football team played to as 2-1 victory over Grenada last night at the Kirani James Stadium in Grenada, making an impressive showing to defeat the hosts.
Bermuda Starting Lineup: Jahquil Hill, Tre Ming, Dante Leverock, Callon Minors, Justin Donowa, Roger Lee, Dante Brangman, Reggie Lambe, Willie Clemons, Ian Coke [Mazyhe Burchall 89th], Drewonde Bascome [Osaigi Bascome 85th]
Grenada took the lead at the Kirani James Stadium in the 6th minute with a goal from Denron Frederick.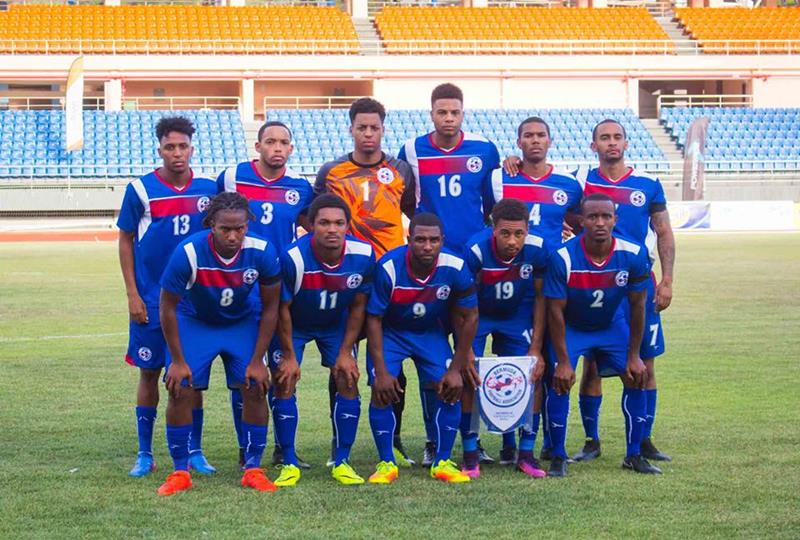 Reggie Lambe received a yellow card in the 16th minute for a late challenge from behind, and the half wore on neither team dominated possession. Moments before the break, a pass from Bascome to Coke resulted in a shot which the Grenada keeper has to save.
Grenada took that 1 – 0 lead to the break, but two within a space of 5 minutes from Ian Coke gave Bermuda a 2 – 1 lead in the second half.
Bermuda drew the game level as Coke slotted the ball past the keeper in the 60th minute. Minutes late Bascome went close with a free kick, that was parried out for a corner, Then in the 65th minute, a great run by Lambe passed to Coke broke in behind the Grenadian defense and finishing coolly. Bermuda were now starting to grow in confidence and were passing the ball around.
As the game wore on Grenada tried to press Bermuda but the defense stood firm. Bermuda made a substitution in the 85th minute, with Bascome coming out and was replaced by Osaigi Bascome. Bermuda made yet another substitution which came in the 89th minute, with Coke going off and being replaced by Mazyhe Burchall.
Bermuda was able to withstand all that Grenada was throwing at them for the final minutes to get the win 2 – 1.

Read More About