[Updated] The Court has ruled that Dr Mahesh Reddy is entitled to an order quashing the decision to arrest him, and a declaration that the search of his home was unlawful.
Dr Reddy — the chief medical officer at Bermuda Health Care Services, a clinic owned by former Premier Dr. Ewart Brown — filed legal action against the Bermuda Police Service after he was arrested and his home was searched.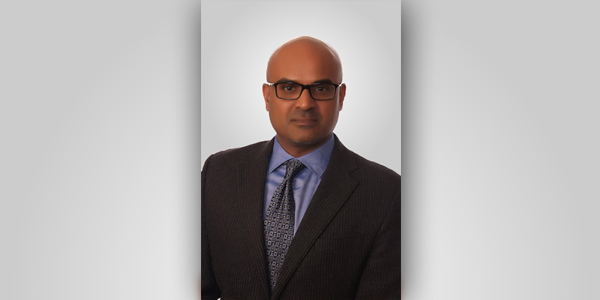 The Court's ruling stated, "The Applicant is entitled to the protections of the fundamental rights and freedoms of our Constitution, whatever his national origins or local political affiliations may be.
"Without even directly applying these high level principles, it is clear that his rights under PACE, conservatively construed, were infringed by being subjected to an unlawful arrest and search on May 19, 2016.
"In my judgment this most likely occurred because of a genuine misunderstanding as to the terms and effect of the summary power of arrest as applied to a factually exceptional investigation which raised legal issues which have not previously been judicially considered as matter of Bermudian law.
"The present case has served to demonstrate that the Police and Criminal Evidence Act 2006, properly understood, confers suitably flexible powers of arrest and search on the Police which are counterbalanced by important safeguards for the fundamental rights and freedoms of the individual."
The Court's conclusion stated that the "Applicant is entitled to the following relief sought in his Notice of Originating Motion:
[1] an Order quashing the decision summarily arrest the Applicant and subject him to bail conditions;
[2] a declaration that the search of the Applicant's home was unlawful;
[3] an Order directing the Respondent to return to the Applicant any retained items seized during the unlawful search;
[4] the application for damages is adjourned to a date to be fixed by the Registrar, initially for directions only."
We are trying to access a full copy of the ruling and will update if able.
Update 2.33pm: Dr Reddy said, "Today's judgement has struck a blow against the excessive use of power by the authorities for every resident of Bermuda. The Chief Justice of Bermuda held that my arrest was "an excessively intrusive deployment of executive power".
"He held that the decision of the police to send a team of officers to my house at 7:00 am on a weekday morning under the pretext of searching my home and then arresting me was "unreasonable and/or irrational".
"The Chief Justice has ordered that my arrest be quashed, that the search of my home was unlawful, that everything seized from me be returned and that compensation should be awarded.
"With respect, that is the right decision in any country that values its people and their constitutionally-protected liberties above a government's abuse of its power.
"I want to take this opportunity to thank God during this most trying of times; to thank my professional body for their unmitigated commitment; to thank all the staff at the BHCS for their unquestioning loyalty; to thank my family for their unwavering belief, but most of all to thank the hundreds of patients that have remained unflinching in their support."
Update: 2.46pm: The court ruling is below [PDF here]
Read More About