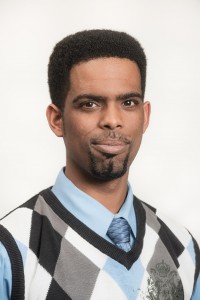 [Written by Barak Bremar]
My name is Barak Bremar, I am a 24-year-old Bermudian. I graduated from New England Institute of Technology in East Greenwich, Rhode Island in September 2016 with a Bachelor of Science Degree, in Electrical Engineering Technology. In addition, I also have an Associates Degree in Electrical Technology with Renewable Energy Systems.
Recently, I have been fortunate enough to be one of six Bermudians selected to be a part of a 6-month Internship joint venture between the Government of Bermuda and Aecon whereby we have travelled to Canada to work side by side with Aecon in our various disciplines involving the Bermuda Airport Project.
My specific discipline is in electrical engineering so I have the opportunity to work at an Electrical Engineering consultant firm. The consultant firm I have been working with is called Mulvey and Banani International Incorporation or MBII for short.
I work there with an Electrical Design team of four other senior Electrical Designers. An electrical designer is the person who creates wiring diagrams and power distribution diagrams used to supply electricity to homes, businesses and various electronic products.
They also determine the best equipment and methods to use to supply electricity to these products. We have worked on all sorts of projects, some as big as an airport, college, or shopping mall to something as small as a specific store in that mall or in that airport.
My experience in Canada has been a big change for me personally, a huge adjustment. One major adjustment for me is living in the heart of Toronto. I have been to some big cities but I have never lived in one.
Another change I had to deal with was how I commute to and from work. Back home I am use to traveling on a bike to most places and now I must rely on public transportation to get around; the bus, the subway, and streetcar. The transportation is reliable in Toronto which is awesome.
The picture call "walk to work" is the sun I have to walk into every morning. It's like living in the west end of the island, always traveling into the sun, to and from work. "Our building we live in" is the building we all stay in. This was taken directly across the street from the building.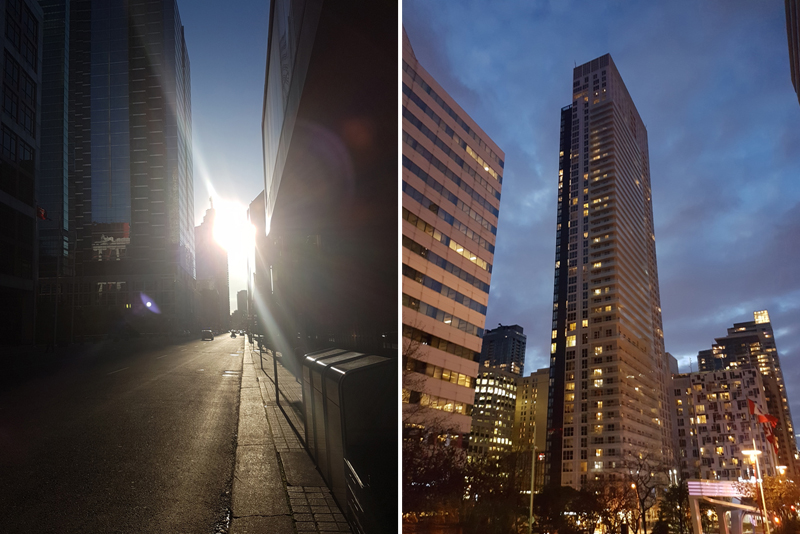 Another thing with the transport is the amount of time it takes to get to and from work. I am accustomed to riding for about seven minutes to get to work. In Canada it takes me about an hour and 15 minutes to get to work in the morning.
With me staying so close to work in Bermuda I had the privilege to be able to go home for lunch so I had no need to buy or bring lunch to work. Now that I am in Canada my preparation for work begins the night before with making lunch.
Since working at Mulvey and Banani I have been doing a lot of training sessions/courses. The main training has been in the area of Ontario Health and Safety Act [OHSA], Accessibility for Ontarians with Disabilities Act [AODA], Sexual Violence and Harassment in the workplace, and Workplace Hazardous Materials Information System [WHMIS].
I have also done some Auto CAD electrical training, which has updated my understanding, my capabilities, and taught me specifics with MBII's Auto CAD program. I have been privileged enough to work on some meaningful projects for The Bermuda International Airport, Mohawk College, and the Hamilton Princess and Beach Club.
This experience is also about networking and meeting people as well. I have done my best to take advantage of the opportunity to rub shoulders with various people in the industry. One of the networking events I went to was called Canstruction. At this event there were teams of designers, architects and engineers [students and professionals].
Another event was called Leveraging IT in Intelligent Building Seminar. This Seminar was about managing a huge building and making it easier and more efficient. The main seminar at this event was to hear about Power Over Ethernet [P.O.E.]. This P.O.E. is going to be a huge thing I believe in the next few years once there is more research behind it and it gets some experience in the market.
Toronto has made me make some cultural adjustments, but I am taking it one day at a time which has been a great learning experience. Working for Mulvey and Banani has made the overall experience enjoyable by providing a positive learning and productive environment."

Read More About