Kiwanis District Governor William Jenkins and First Lady Jean Jenkins held the annual New England & Bermuda, Division 21, Official Meeting at Teen Haven on Monday, May 15.
A spokesperson said, "Teen Haven provides Shelter and Hope for Young Mothers, promotes healthy development through ongoing education, counseling and support services. A 'haven' that promotes Kiwanis International's continuing service focus: 'Kiwanis Young Children Priority One'.
"During the New England & Bermuda District's visit, a Project took place at Teen Haven which comprised of painting two bedrooms, workshops on floral design conducted by Many Ann Houston, Kiwanis Club of Natick/Metrowest and Rose Douglas, Kiwanis Club of St. George.
"The knitting workshop was conducted by Eleanor Weller, Bourne Wareham Kiwanis Club and District Governor William Jenkins gave a presentation on leadership and interclub. Facilitators Vernelda Perinchief-Tatem and Joanne Woods of the Bermuda Mirror's Programme which promotes commitment, responsibility, integrity, self-expression and possibility, also conducted a session for the Teen Haven clients.
"The floral arrangements that were designed by the Clients and Kiwanians consisted of beautiful pink carnations in commemoration of Mother's Day and adorned the Afternoon Tea tables. Floral arrangements were later presented to Mrs. Olga Scott and Ms. Zena Francis by two Clients of Teen Haven.
"Over 20 members of the New England & Bermuda Kiwanis gave their service during this Project. The New England Clubs and their guests also donated colourful bedlinen and educational books for the children.
"Lieutenant Governor, Paula Conte, Kiwanis Club of Bridgeport, Connecticut, Division 20, also brought a suitcase full of the donations from her Division as well as a cheque donation which she presented to Lieutenant Governor Lionel Swan to assist with medical aids for the Clients of Teen Haven.
"The District Governor commended the Bermuda Kiwanis for their outstanding community services and that he looked forward to Bermuda chartering more Kiwanis Service Clubs.
"The Lieutenant Governor of Bermuda Kiwanis, Lionel Swan and First Lady, Patricia Swan, were pleased to host the event which also included an Afternoon Tea. First Lady, Patricia, was assisted by Lieutenant Governor Designate, Marie Kent-Smith along with members and friends of the two Bermuda Kiwanis Clubs.
"It was a wonderful afternoon for the Afternoon Tea which took place on the lawn of Teen Haven which afforded panoramic views overlooking the Hamilton Harbour which added to the fostering of invigorated fellowship.
"Invited guests at the Afternoon Tea included, His Excellency the Governor of Bermuda, John Rankin, CMG., who offered his support to the Bermuda Kiwanis, Mrs. Olga Scott, OBE [a Founding Member of Teen Haven] who gave a brief history of Teen Haven, Former Premier of Bermuda, Mr. W. Alexander Scott, Mr. Roy James, Chairman of the Board for Teen Haven and Ms. Zena Francis, Senior Case Worker of Teen Haven.
"Teen Services will celebrate 50 years of service this year [2017] and Teen Haven celebrated 40 years of service last year [2016], a combined 90 years of service to Bermuda.
"Kiwanis Council of Bermuda Secretary, Ms. Leleath G. Bailey, was the emcee for the Afternoon Tea and Coordinator for the Workshops. She mentioned that history was being made for the New England & Bermuda District Clubs and for Teen Haven on this momentous occasion and she looked forward to the Bermuda Kiwanis Clubs continuing with their service and support as a committed partner of Teen Haven."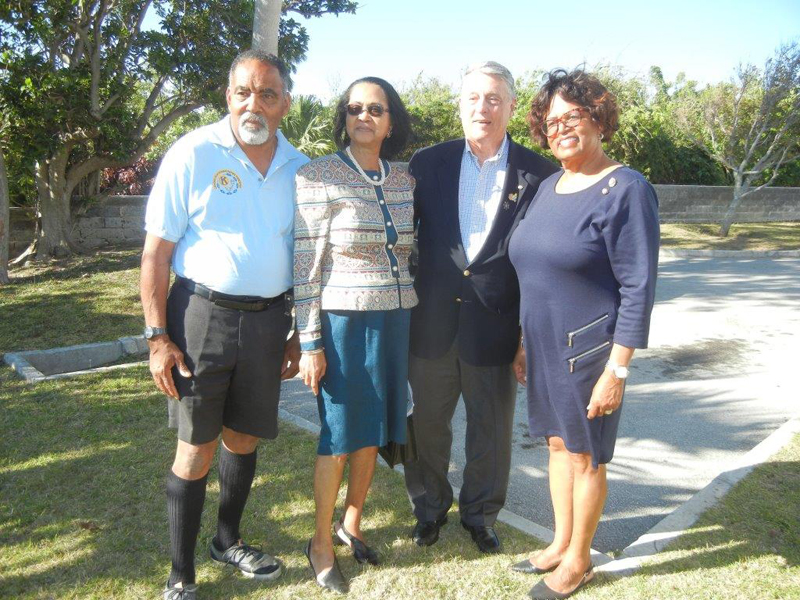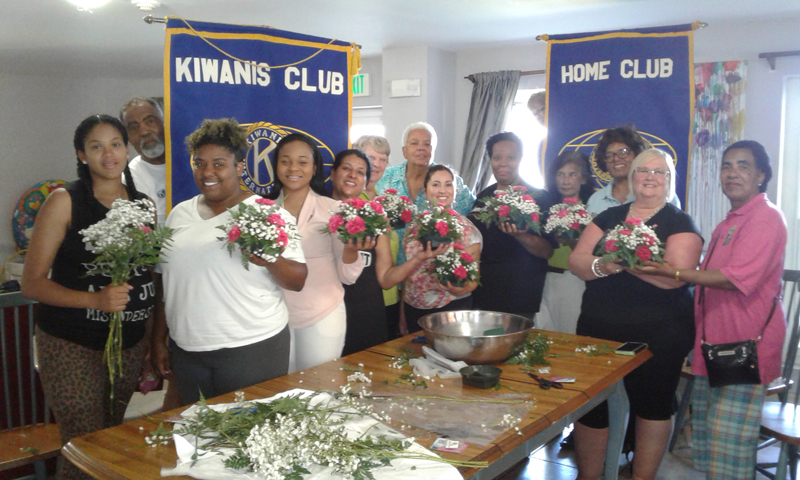 Rose Douglas conducting a floral workshop with clients and participants: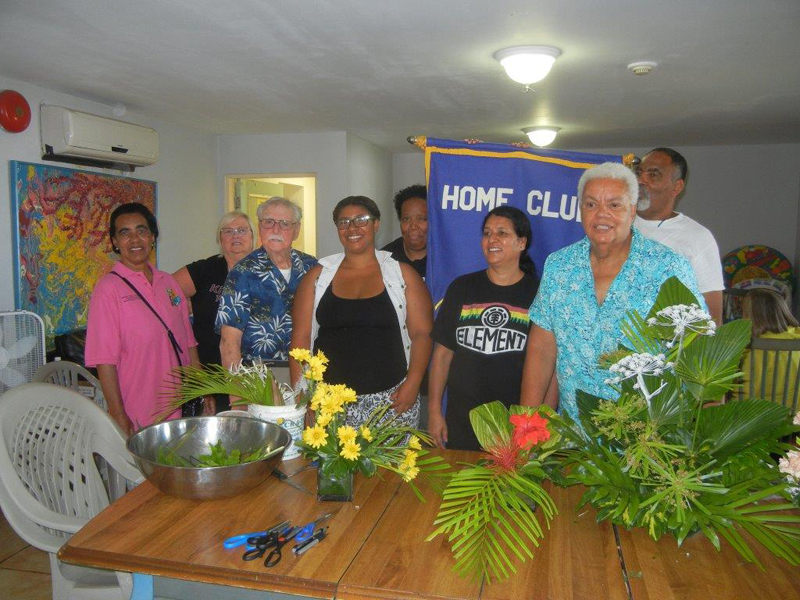 Past Distinguished Lieut. Governor Lily Oatley sitting with overseas Kiwanis from New England: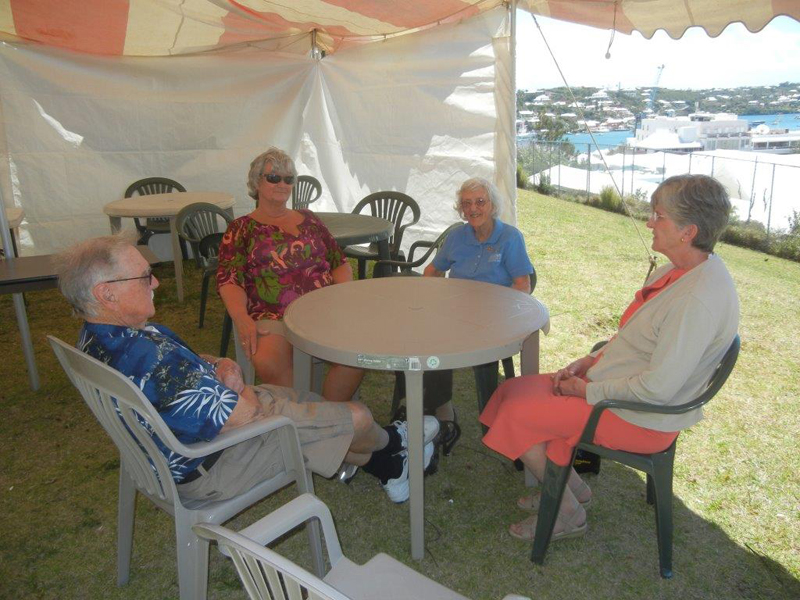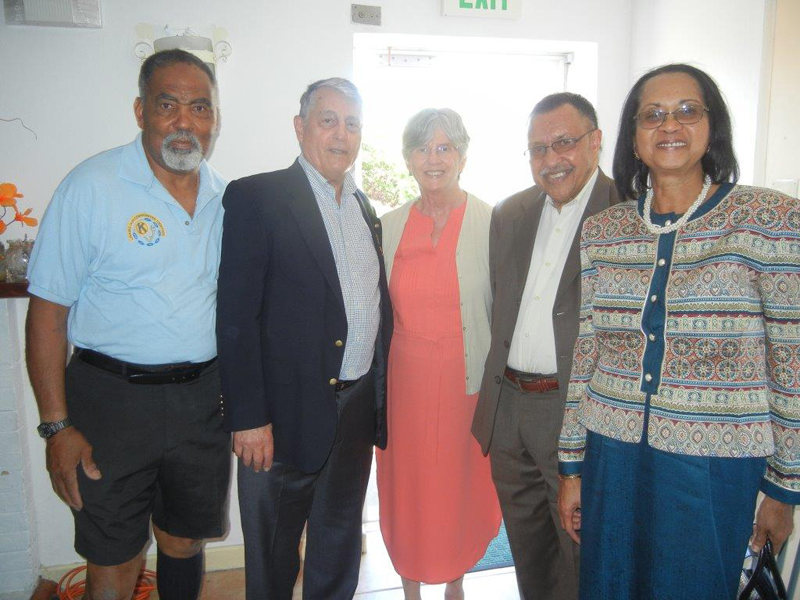 Governor of Bermuda John Rankin: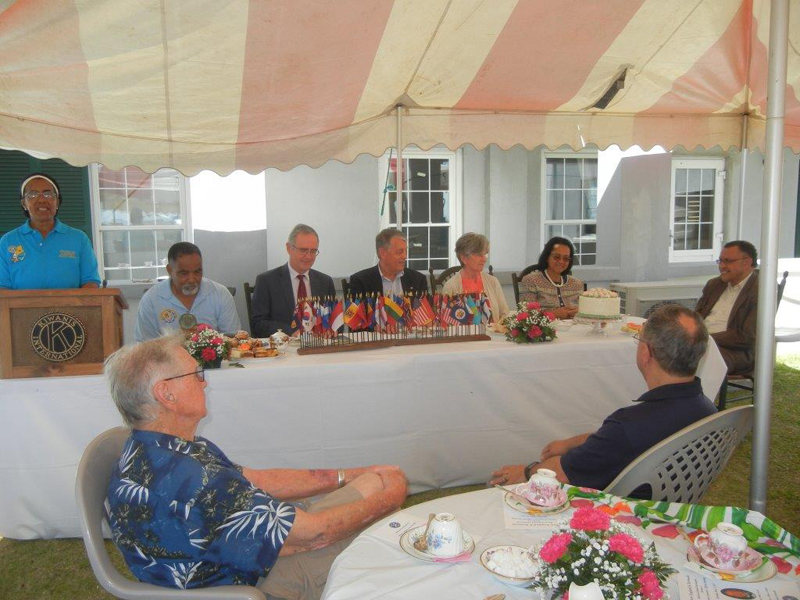 Past Lieut. Governor Raymond Tannock and Past Lieut. Governor Harold Smith with overseas Kiwanis from New England: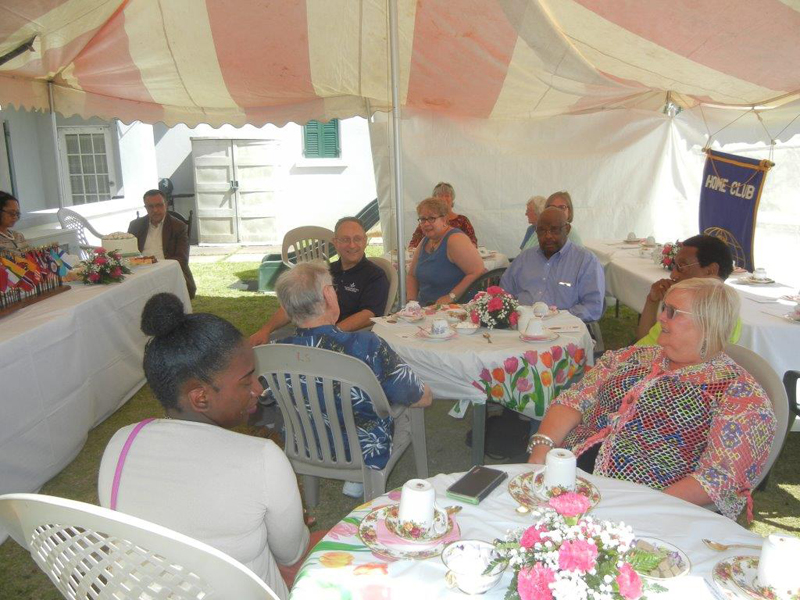 Zena Francis Senior Case Worker receiving a Certificate of Appreciation with Lieutenant Governor Lionel Swan and Lieutenant Governor-designate Marie Kent Smith: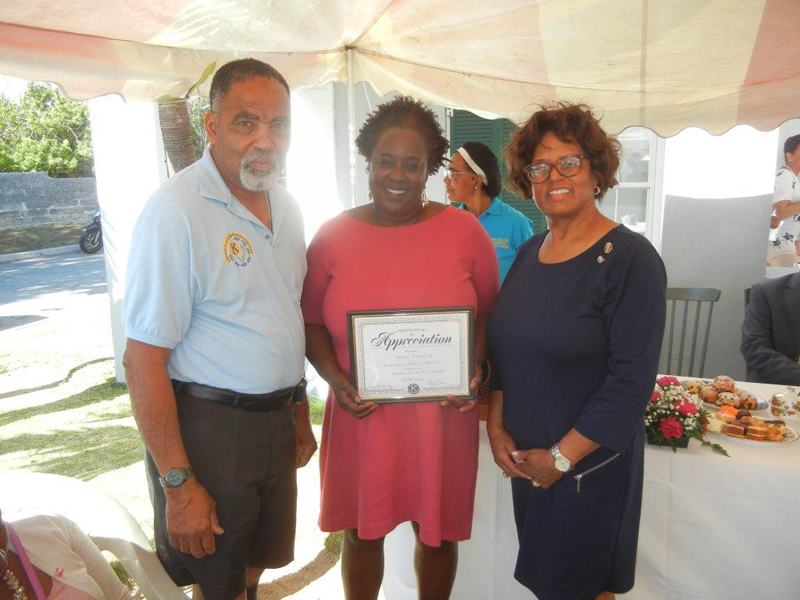 Patricia Swan [First Lady of Kiwanis in Bermuda] handing a gift to District Governor William Jenkins: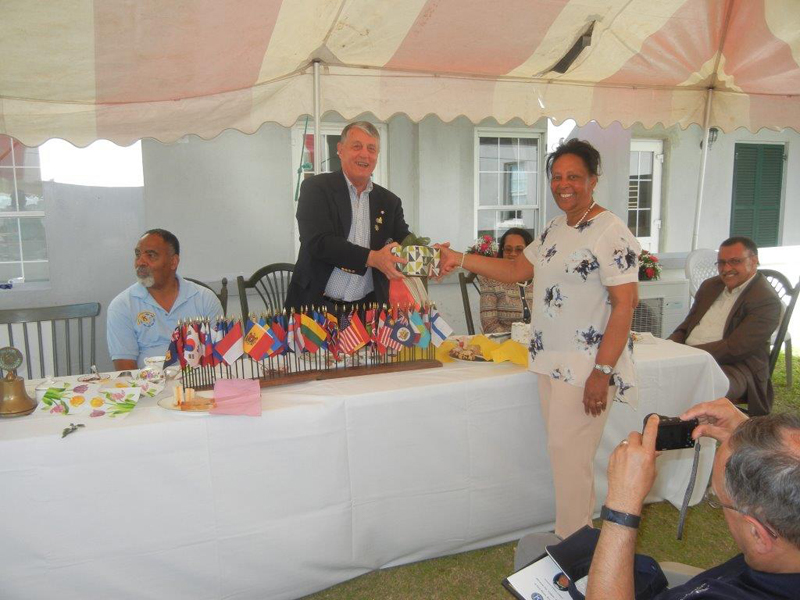 Joule Bailey presenting a bouquet of flowers to Olga Scott; former Premier of Bermuda Alex Scott is also seated at the table: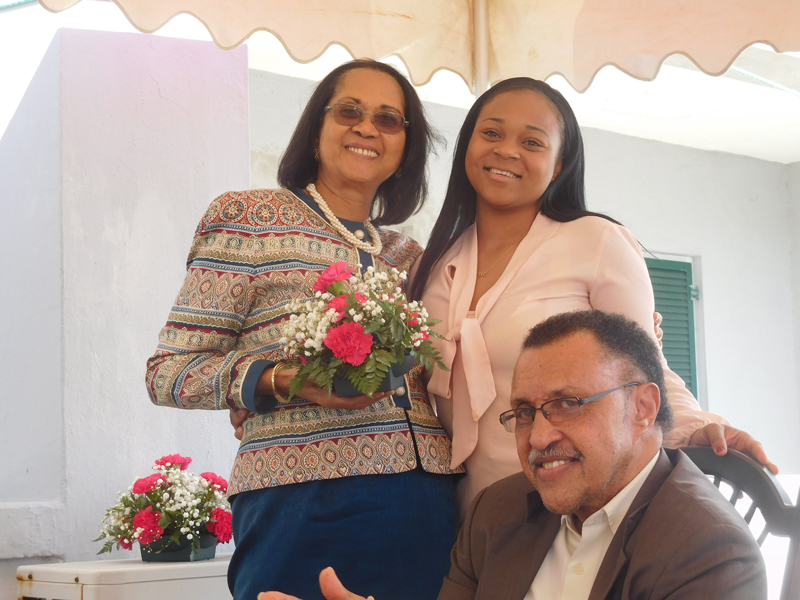 Read More About
Category: All