This Sunday [July 2] the Kiwanis Club of St. George is set to host a silent auction from 2.00pm – 4.00pm at Clearwater Beach, Southside.
The public are invited to attend, bring a friend and place silent bids on a variety of meals. The auction baskets, starting at $15, will include a collection of lunch foods, snacks, desserts, and drinks for two.
Kiwanis is a global organization dedicated to changing the world, one child and community at a time. Kiwanis Club President Scarlett Pottinger said that the organization's main thrust is "serving the children of the world" and this Grand Silent Auction will raise funds for the club's administrative purposes.
For more information, contact Kiwanis Club of St. George at 297-2974 or 734-2701.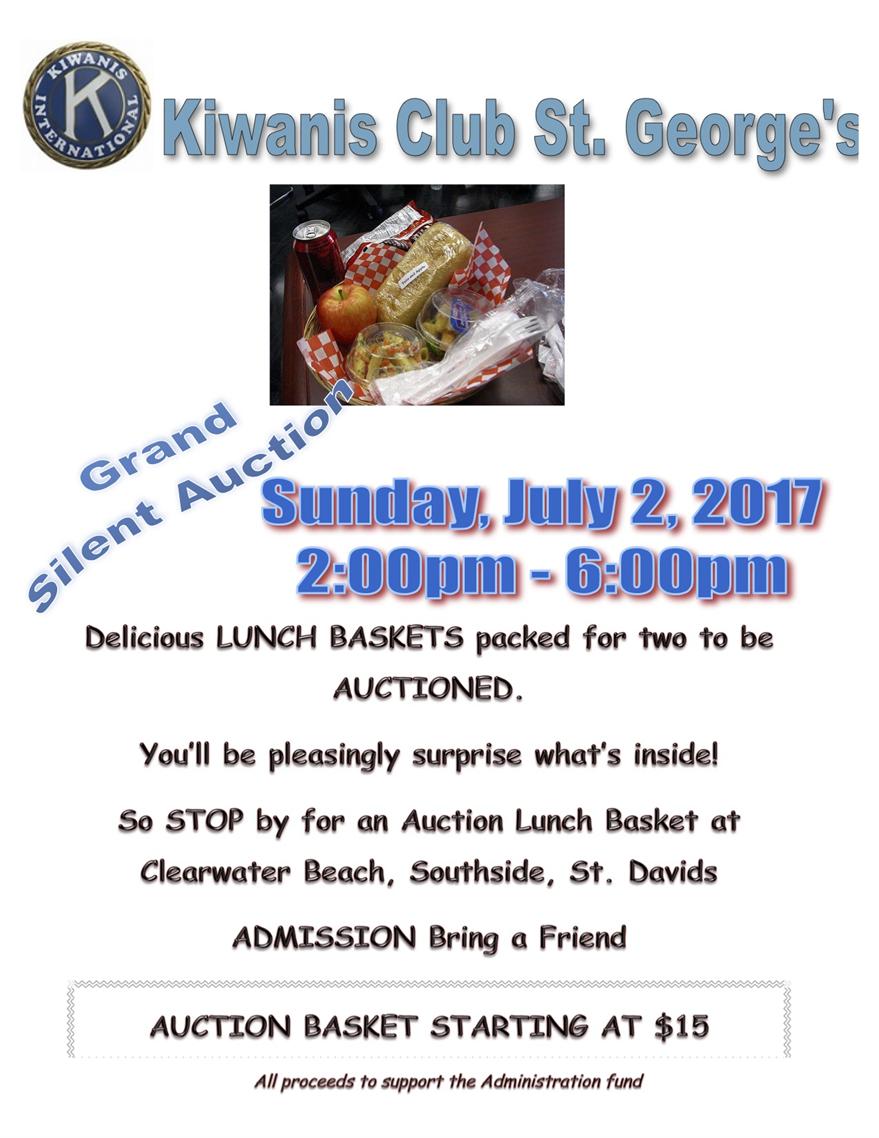 Read More About
Category: All