The Bermuda National Squash Team departed for Guyana today [June 30] in order to compete in the Caribbean Junior Championships.
The Championships feature an individual competition with age categories under 11 through to under 19 for both boys and girls. Following the individual event is the team championships.
Matthew Elliott, Taylor Carrick, Andrew Cox, Charlie Riker, Daniel Ringer, Madeleine Rose, Micah Franklin [Coach], Graham Moss, Anaya Smith, and Hailey Moss: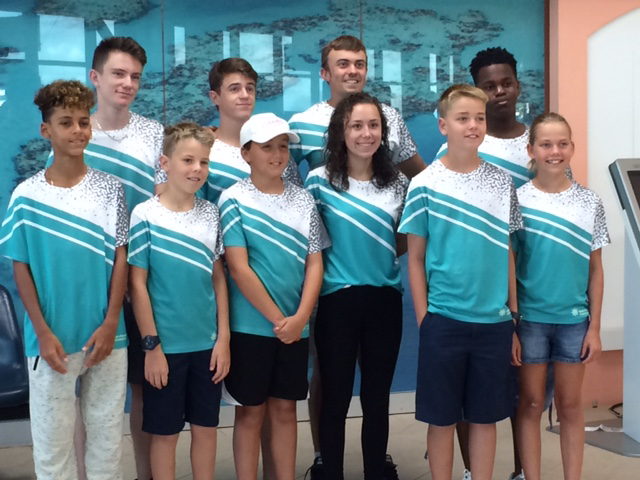 A spokesperson said, "This year Bermuda is fielding a very young team with four of our players representing Bermuda for the very first time. Newcomers Andrew Cox, Daniel Ringer, Hailey Moss and Graham Moss will be joined by experienced players Anaya Smith, Charlie Riker, Madeleine Rose and Taylor Carrick.
"Both Taylor and Charlie are seeded top four in their respective age groups and are hoping to go a step further than their 3rd place finishes last year.
"Team Coach Micah Franklin said, "They are a young team but they have been working hard, they have tones of talent and whatever happens the experience they will gain is going to be invaluable for the future.
"I'm looking for 100% effort, a great attitude on court and big smiles from my team as we get the chance to travel and represent our country."

Read More About