All America's Cup licensees have been through a process to win approval of their proposed product, but SJD World had an additional hurdle to overcome – getting kid approved.
Not only did Creative Directors Stephan Johnstone and Anna Terceira convince the America's Cup Event Authority that their product was worthy, they also chose to get it kid tested, and kid approved.
That's because SJD World, a Bermudian graphic design company based in the creative hub of the Somers Building on Front Street in Hamilton, has produced an America's Cup activity book specifically for children, complete with puzzles, colouring in, and a make-it-yourself Origami boat.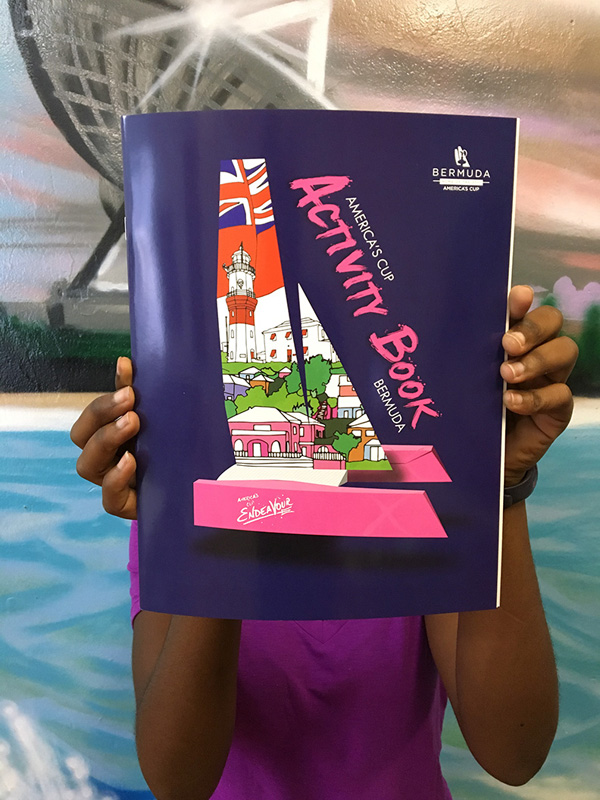 While Mr Johnstone and his team primarily work on marketing material and branding for businesses of all sizes, they have experience in producing books and worked with Ras Mykkal on his Bermuda's Fly Flowers: The Seven Resident Butterflies of Bermuda.
An activity book that accompanied Mr Mykkal's publication was the inspiration for SJD World's America's Cup book. The team was also contracted by America's Cup Bermuda for a lot of the graphic design work in the past 6 months.
"When we came up with the butterfly activity book we were like 'oh, we should do one for the America's Cup'," Mr Johnstone said. "We put together a bunch of different ideas and we started working on an Origami boat, and then we presented it to the ACEA in January."
The boat presented its own challenges, with the America's Cup Class yachts not among the many designs already available. In the end an exhaustive search by Ayana Bean resulted in the team having to create their version of an AC50 from scratch.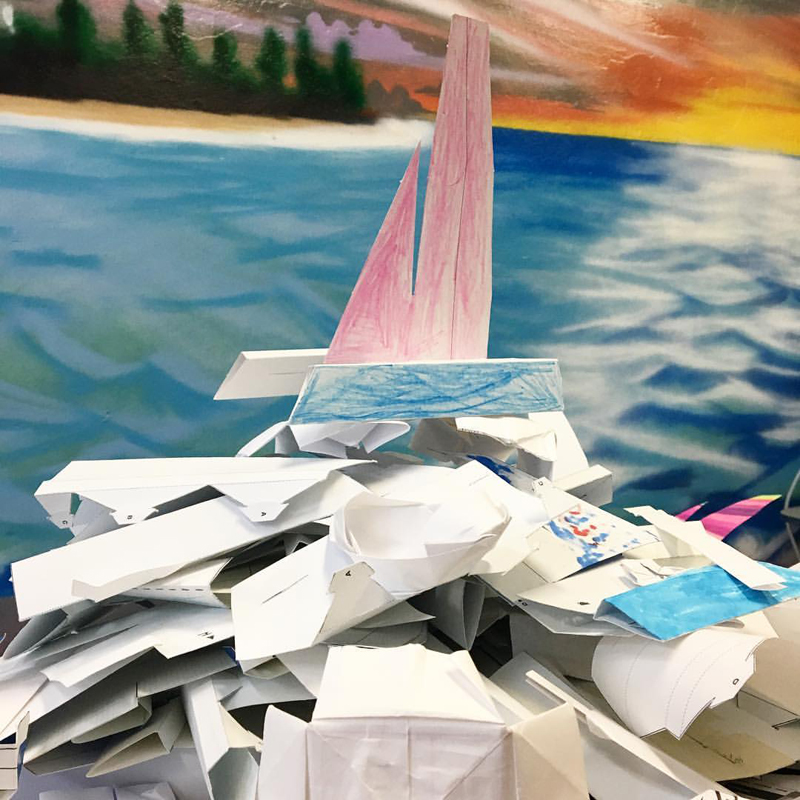 "We couldn't find one that fit what we wanted to do, so we went to the drawing board and started from scratch. Everything was custom built. It was a complete team effort and everybody touched it in some way."
There was outside help too, with Jeff Causey, a member of Oracle Team USA's shore team, providing his technical expertise and the Causey children acting as testers on occasion.
"We had a group of kid testers and some adult testers," Mr Johnstone said. "We had this model from the butterfly activity book and we applied it to this, and we have a bunch of kids that we ran each activity by.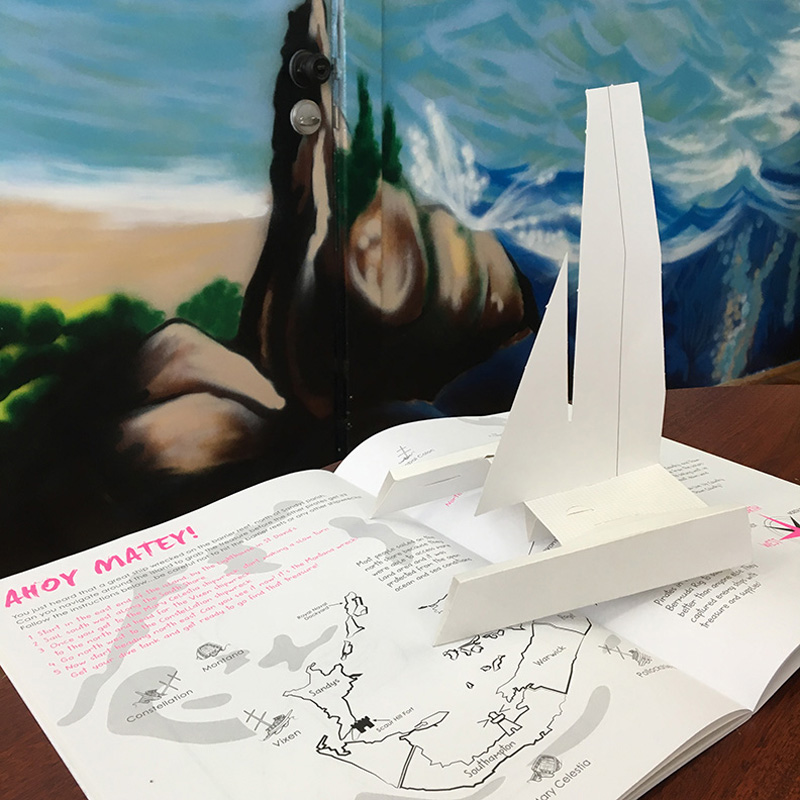 "Even when it came to the Origami boat, we've done 50 different versions of that. Sometimes we would come up with a version of the boat and it wasn't kid friendly, so, we've had to go back to the drawing board and fix it. We really wanted to do it so no glue would be required.
"There were a lot kids involved in the testing process."
Ultimately it took a couple of months for the book to be finished, with Anna Terceira, who had previously worked at The Reading Clinic and Windreach, using her experience to make sure the book was engaging and educational.
"It took us a couple of months because as we finished an activity we ran it by the kids, even the colouring pages we ran by the kids," Mr Johnstone said. "As we were producing them we were running them by the kids, by America's Cup, so everything was happening simultaneously.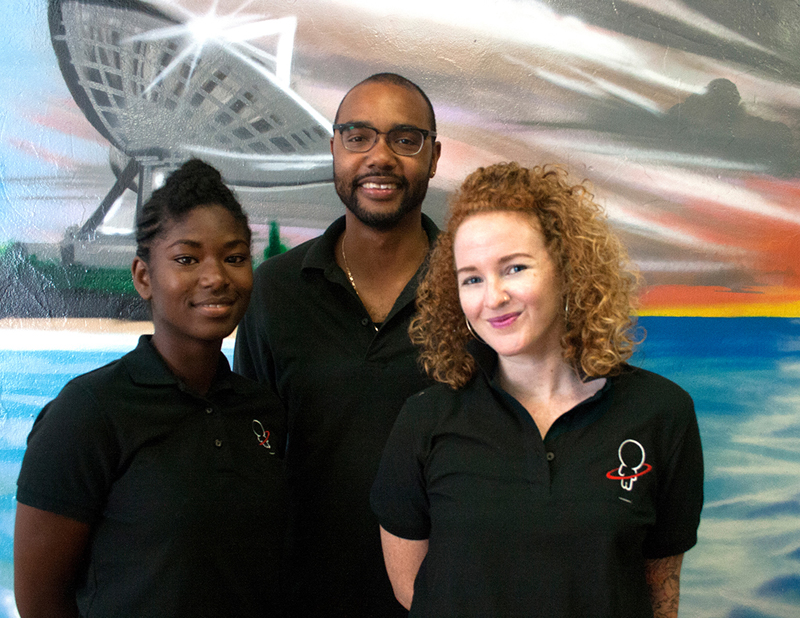 "At times it was a little difficult but the children had some really great ideas and input. Sometimes they will see things or catch things that we didn't see."
The book is already available in shops across the island and in the America's Cup Village, and Mr Johnstone said the positive response he had received made it all worthwhile.
"The feedback has been great," he said. "So far we've sold probably a 1,000 copies, and everyone that sees it, they don't believe that we did it, or they don't believe that it was created by Bermudians.
"It's been really, really good. They loved it at the America's Cup, they were completely amazed by all the work that had been put in to it and when we put together the actual boat. They've been very supportive and very helpful."
Read More About