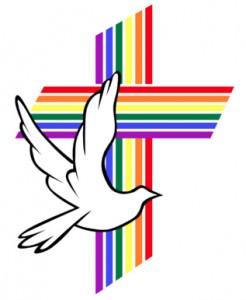 The Wesley Methodist Church said they are welcoming all LGBTQ persons and allies in recognition of Pride, with a service to be held at 11.00am on June 11th, with Worship to be led by Rev. David Hann, with the Sermon entitled "Anchor in the Storm."
In a post on social media, the Church said, "Wesley looks forward to welcoming all LGBTQ persons and allies, along with members of the Bermuda Human Rights Commission, OUTBermuda and Rainbow Alliance of Bermuda in recognition of Pride and will reflect the recognition and inclusion of the LGBTQ community in the full fabric of the Bermuda culture.
"In 1988 Wesley Methodist Church along with two of its sister churches in Bermuda voted in favour of remaining affiliated with the United Church of Canada when the entire church was split on the issues of ordination of openly gay and lesbian members as Ministers and how homosexuality is treated spiritually.
"Although Wesley does not have formal positions on many of the political and legal issues facing the LGBTQ community, including same-sex marriage and same-sex civil unions, Wesley wants to recognise each person's spiritual right to have access to safe spaces to worship and to live in the light of God's love.
"For these reasons, and many more, our doors are open and we want to share in this with the LGBTQ community.
"11 June 2017, 11am – Wesley Methodist Church, 41 Church Street. Worship to be led by Rev. David Hann, with Sermon entitled "Anchor in the Storm". Gospel Reading – Matthew 8: 23 – 27
"Join us for a wonderful worship service and a time of refreshment following in the Dyer Hall."

Read More About