The BAC Group of Companies [BAC] announced that Plumbing Apprentice, Shaquille Jones, has graduated from Bermuda College with a Certificate in Plumbing Technology.
With one final year to complete on the BAC Apprenticeship Programme, Shaquille will qualify to be employed as a Junior Plumbing Technician on a full-time basis in 2018.
After graduating from Berkeley Institute with a High School diploma and spending a year working with a local leading grocery chain, Shaquille applied for a job with BAC's plumbing department in 2013. He was offered the Apprenticeship in 2015, when the programme became available.
Mike Patterson, Contracts Operations Manager, presents Shaquille Jones with a cheque covering his Bermuda College tuition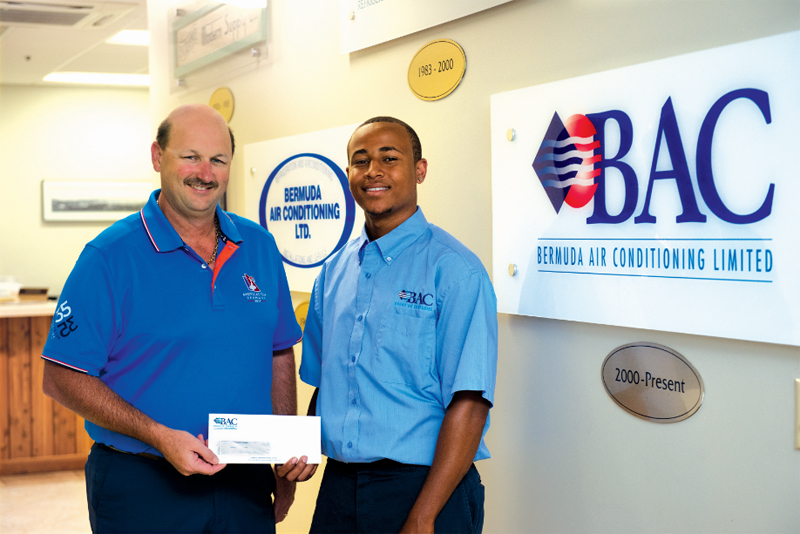 As Shaquille notes, "Joining the Apprenticeship Programme was the best thing for me. I already knew from working in the Plumbing department that this would be a good career path, so I'm grateful to BAC for supporting and encouraging me to look ahead to the future."
The BAC Apprenticeship programme takes three years to complete, including two years participating in the Certificate in Plumbing Technology programme at Bermuda College and a final year of Senior Apprenticeship under the auspices of a Senior Plumbing Technician.
Apprentices continue to work at BAC with a regular salary while attending Bermuda College two to three days a week, and tuition fees are refunded upon successful completion of the course.
Shaquille Jones, BAC Plumbing Apprentice, on graduating from Bermuda College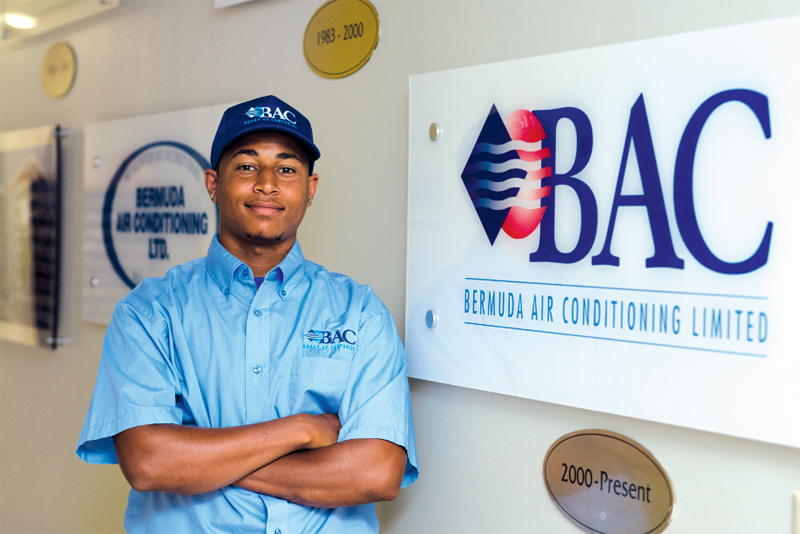 In congratulating Shaquille upon his graduation from Bermuda College, BAC Contracts Operations Manager, Mike Patterson, states, "I'm proud of Shaquille's work ethic and his ability to focus on the task at hand.
"And I'm happy that he's been given the same opportunity that was given to me when I first joined BAC in 1989 as a Plumber's Helper. I, too, worked my way up through the Company and was fortunate to have had the late Gary Hines, Contracts Operations Manager at the time, believe in me as I now believe in Shaquille."
"Shaquille and our other Apprentices form an integral part of BAC" says Chris Schuler, Managing Director for BAC Group of Companies, "Through training and sheer hard work, we are all rewarded by the results of growth – personally and as a Company."
Read More About