The third race day of the Bermuda Motorcycle Racing Club's 2017 Circuit Racing Championship Season took place this weekend,  with racers aged 7 and up suiting up to hit the track in pursuit of top honors for the Amaral Farm sponsored race day.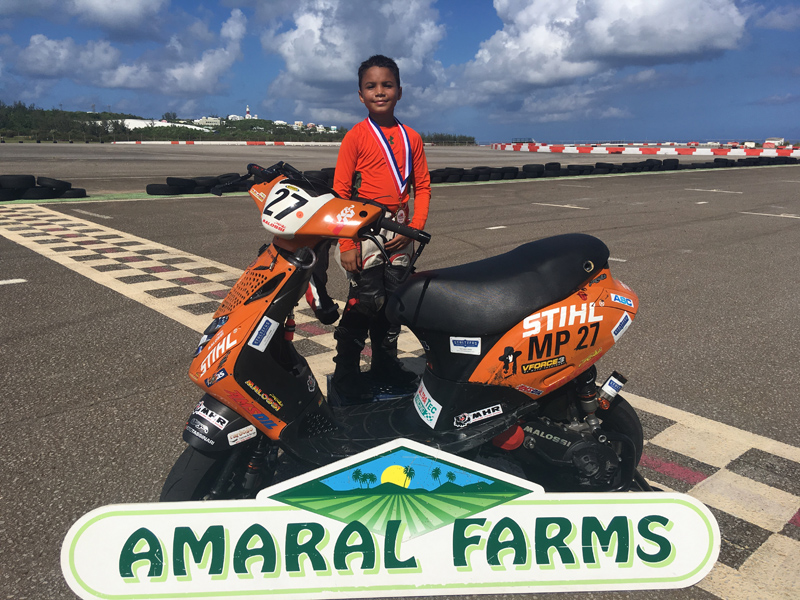 The Minibike Junior & Senior classes ran combined heats with Aeziah Divine grabbing the first place medal for the Juniors and Nathaniel Binega-Northcott stealing first for the Senior division after gaining a comfortable lead over his most challenging competitors, Jevaughn Simons and Keimari Burchall.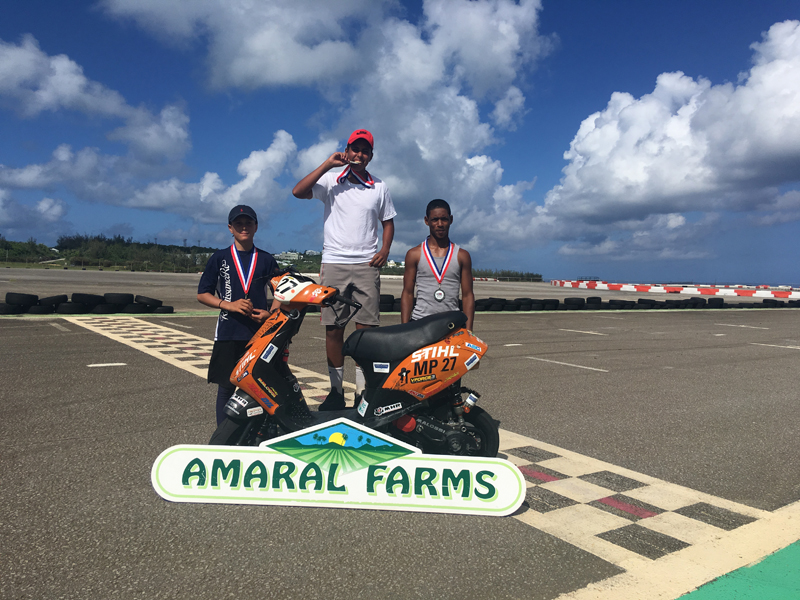 Despite a few mechanical hiccups and some delays on crucial race parts, a partial scooter class turned out to display their talent and skill alongside the day's Formula class. Scooter racer, Nasaje Anderson ran consistently strong heats throughout the afternoon – though one early technical issue could have pulled him out of the event altogether.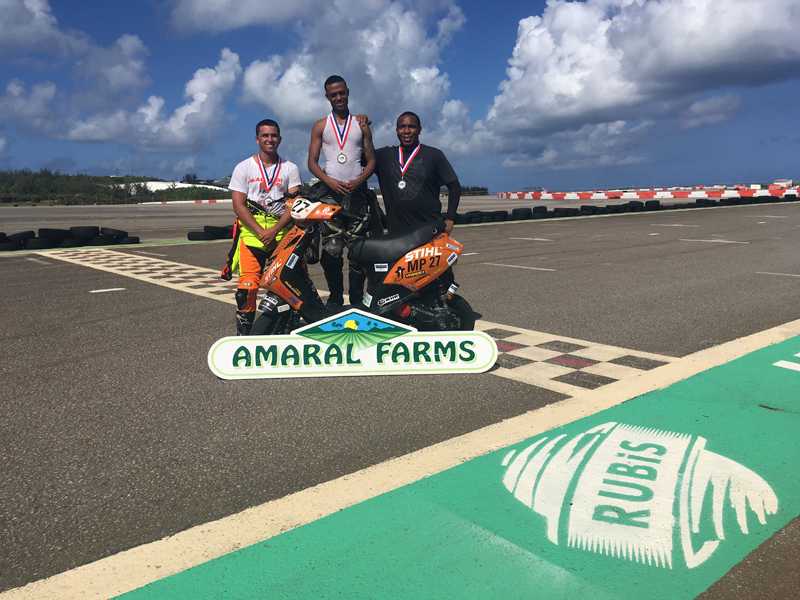 The Formula Class saw a mix of GP, street-legal and motard motorcycles hit the track for a high-speed battle to the finish line. CJ Richardson took the first place medal for his class with his GP150 race bike after gaining a substantial lead over his competitors.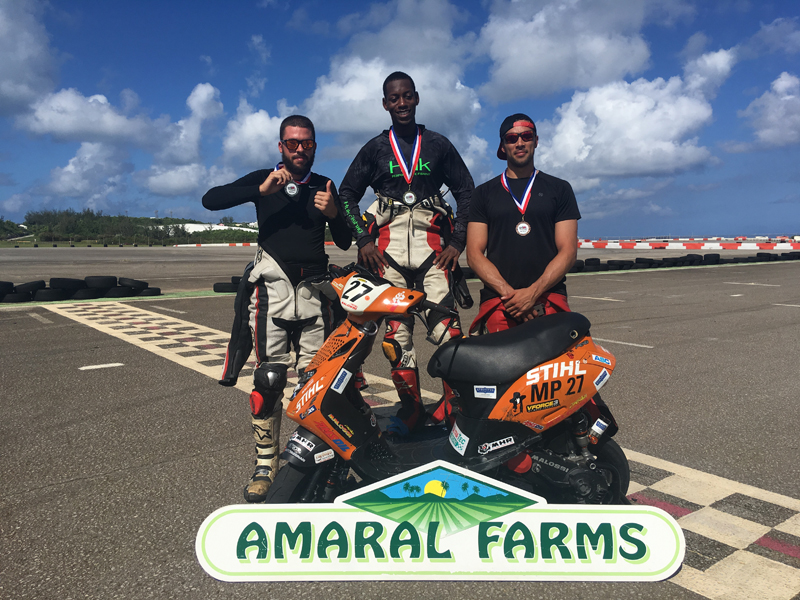 The club is looking for more aspiring racers and amateur riders to bring out whatever bike they own whether a race bike or their everyday motorcycle.
"Many scooters and rebuilt bikes in the club have developed from average street motorcycles and can be developed to become top ranking race bikes with the right upgrades. Those interested in joining the race season are encouraged to contact the BMRC at info.bmrc@gmail.com," the club said.
Race Results:
Minibike Junior
Minibike Senior
1. Nathaniel Binega-Northcott
2. Keimari Burchall
3. Aiden Lopes
4. Jevaughn Simons
Scooter 70
1. Nasaje Anderson
2. Marcus Pimentel
3. Ricky Wade
Formula Open
1. CJ Richardson
2. Sandy Benevides
3. Scott Brown

Read More About