July races went out on a high for the racers at the Bermuda Motorcycle Racing Club with a total of 5 scooters, 2 formula, and 4 minibikes taking to the raceway for the fourth and final race day of the month.
Aeziah Divine [Minibike Junior]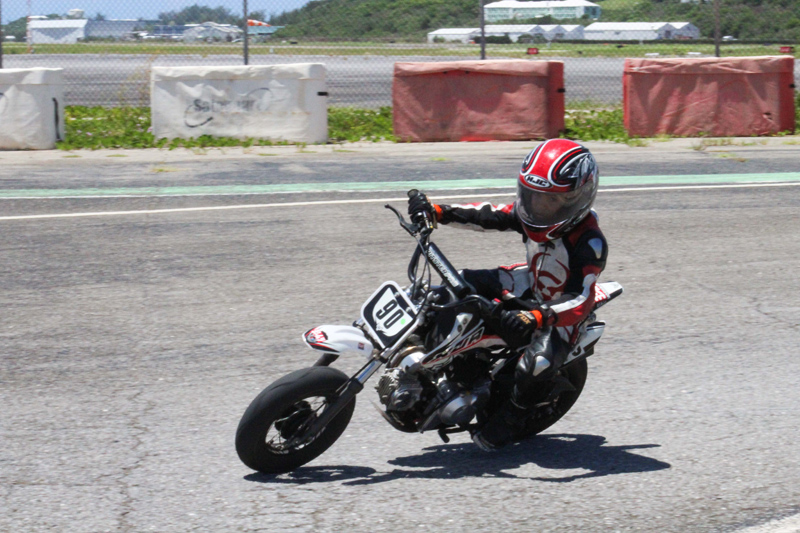 Minibikes saw a new youth racer, 13 year old Aiden Lopes, from the Senior division grab two out of three firsts for the day while Nathaniel Binega-Northcott stole the final first in the last heat of the day when he eventually succeeded in passing Junior racer, Aeziah Divine, during the final lap to the checkered flag after an intense fight for the 7 year old to hold his position ahead of his older competitors.
Nasaje Anderson [Scooter 70]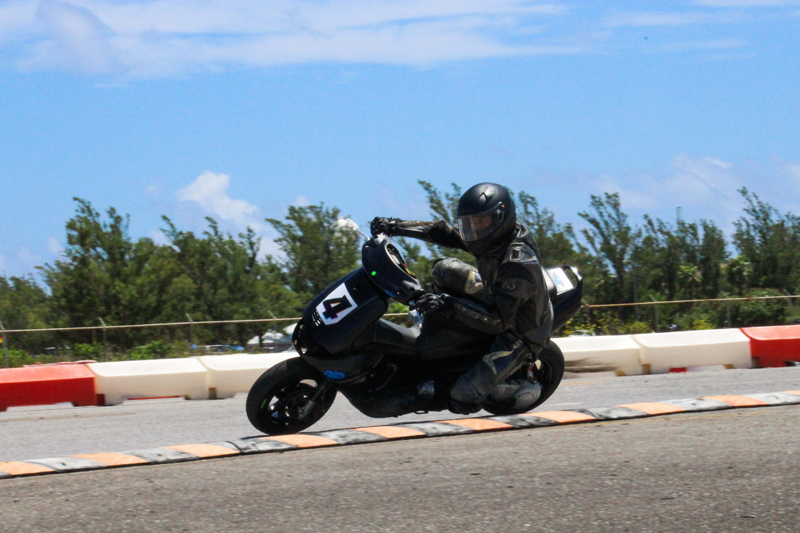 Scooters were the main highlight of the day's events with a full race grid comprised of Formula and Scooter 70s. The scooters stole the show when Nasaje Anderson created a lengthy lead over his competitors early in the race, including a strong battle against CJ Richardson of the Formula Open class who ran his GP150 alongside the scooters.
During the second heat of the day with Nasaje holding another comfortable lead, track traffic soon created ideal conditions for an accident that saw a red flag drawn where the lead racer came off his motorcycle and was unable to complete the remainder of his races.
Several pairs battled it out over the course of the day including Cleve Wilson who made his return to the sport this month on his Scooter 70 going up against Sandy Benevides on his 250cc supermoto.
Nathaniel Binega-Northcott [Minibike Senior]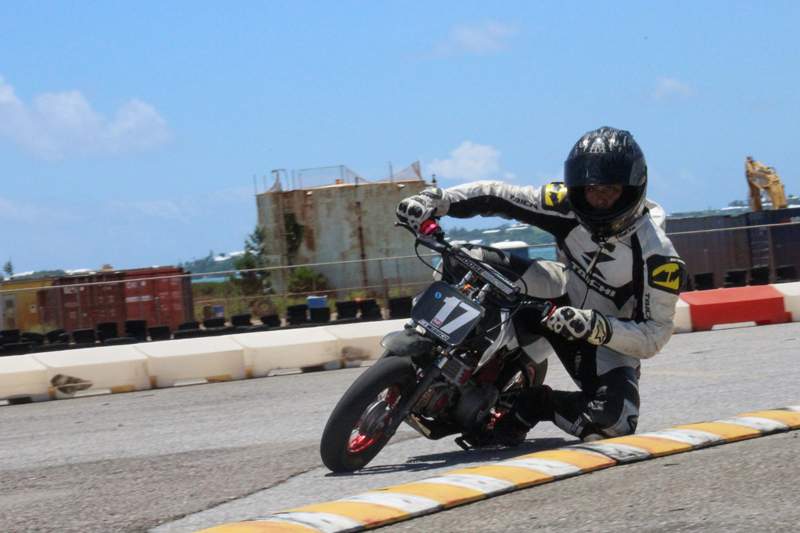 Racers Ricky Wade, Jason Pacheco and Phillip Woolridge helped draw the crowds with their skill and stamina throughout the afternoon. Ricky, a mechanic by trade, has raced with the Club for the past 15 years while Phillip is the BMRC's most recent racer to return to the grid as he steps in after an 8 year break to fill in for racer Marcus Pimentel after an unfortunate road traffic collision left him unable to compete for the remainder of the season. Jason is BMRC's Head Tech Inspector and currently races in all 3 divisions [Minibike, Scooter and Formula Extreme] with this weekend being his first day joining the Scooter 70 class.
Ricky Wade [Scooter 70]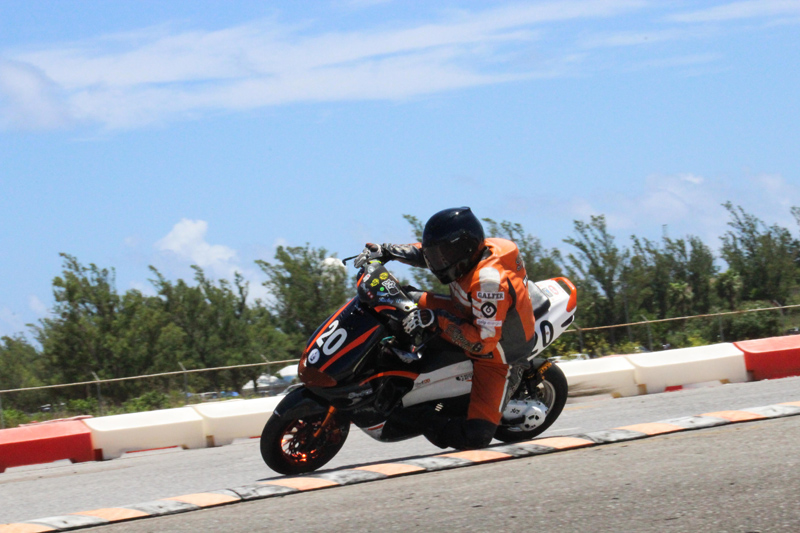 The next race day is scheduled for Sunday, August 20th. Entry is free and the public is invited to attend throughout the season.
Results for the day are as follows:
Minibike Junior
Minibike Senior
1. Aiden Lopes
2. Nathaniel Binega-Northcott
3. Scott Brown
Scooter 70
1. Ricky Wade
2. Nasaje Anderson
3. Phillip Woolridge
4. Jason Pacheco
5. Cleve Wilson
Formula Open
1. CJ Richardson
2. Sandy Benevides
Photos above courtesy of Masala Pace

Read More About