Israel Bennett has received Conyers Dill & Pearman's Leadership Scholarship Award. The US$5000 award is presented annually and aims to recognise both academic and voluntary contributions made by a graduating CedarBridge Academy student.
A highly accomplished individual, Israel was a natural choice for the scholarship award due to her active engagement in leadership and citizenship volunteer activities. Having already partaken in a number of volunteering projects around Bermuda, her efforts have not gone unrecognised, as she was nominated for the 'Outstanding teen award for community service'.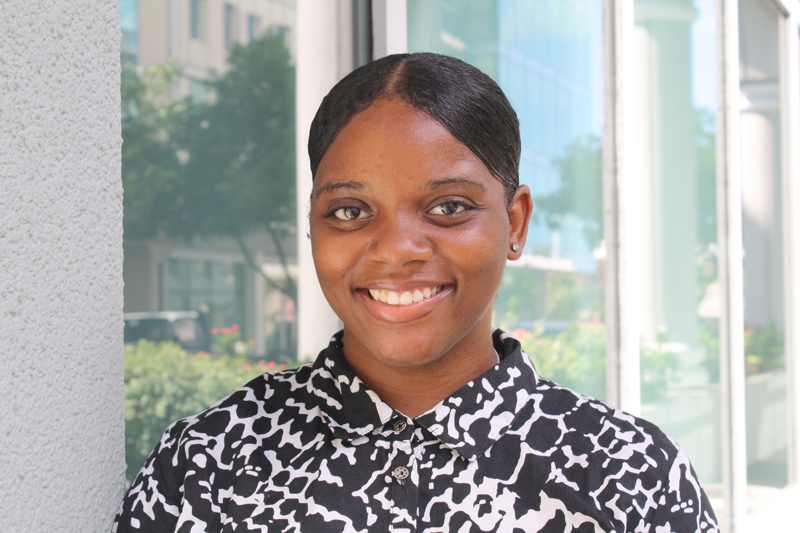 A Prefect since 2015, Israel excelled at CedarBridge in a number of subjects. In Mathematics she was awarded both the 'Outstanding in Mathematics 2' and 'Outstanding in Integrated Math and English'. With plans to study Mathematics at Saint Mary's University in Halifax, Nova Scotia; her hard work and perseverance have set her up for a bright future.
Lisa Spencer-Arscott, Head of Human Resources at Conyers Dill & Pearman, said: "We were so impressed by Israel Bennett and her dedication to her education and her school community. She has overcome many obstacles but never lost sight of her goals. She is an inspiration to us all".
Conyers began awarding scholarships to CedarBridge students in 2003. Since that time, the Firm has awarded nearly US$70,000 in scholarships.

Read More About