In the second in a series of profiles of football players who will be part of the team representing Bermuda at CONCACAF Caribbean Women's Under-20 Qualifier that will take place on July 19, July 21, and July 23 at National Sports Center, we spotlight 19-year-old Eva Frazzoni.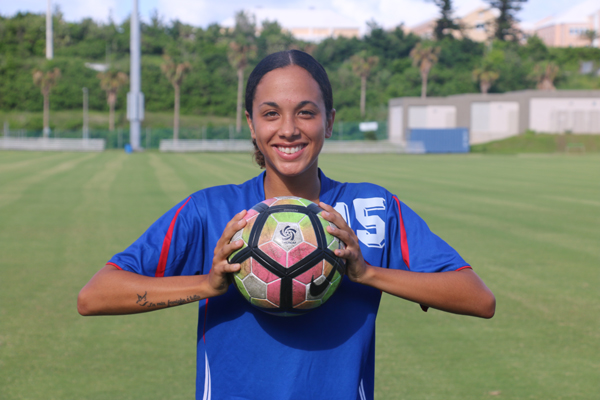 1. How does it feel to have been selected for such an elite squad?
It is an honor every time that I am selected to play for Bermuda, we are playing for our country and there are girls all over the world that never get that chance. Even though we have such a small population it still means so much to me every time I am selected for a team.
2. How will you prepare for the competition?
I will try my best to get to know all the girls that are new to the team, because having been away in school, I don't know everyone as well, and it is necessary to develop that team chemistry. Besides that, I will eat right, train with the team and practice technical stuff by myself and do what I can. Also, I want to get more people informed about the tournament so that we can have as much support as possible especially because we are home.
3. When did you start playing football and what prompted you to start?
I started playing football when I was really young, probably around six years old, but I stopped for four or five years to focus on tennis. When I really started refocusing on football, I was around the age of 13 or 14 after my coach from Saltus and one of my friends got me involved again.
4. Do you feel that girls' and women's' football gets enough support from the local community?
No not at all. I think that we have a lot of support from the families of the girls that do play but we do not have enough people that believe that we can do as much as the guys even though we have made history already starting back with the U17 team a few years ago. I think the support can get a lot better.
5. Which Bermudian athlete, coach or sporting figure do you admire most and why?
Who I admire the most would probably have to be Coach Fisher my SCC [Somerset Cricket Club] coach, because without her being so persistent with getting me to start back up with football I would have never been on the National team and I would probably still be focusing on tennis, so therefore I have to give all my credit to her because she wouldn't leave me alone.
6. How does it feel to get the opportunity to play in your own country and in front of a home crowd?
For me it means everything. We will have a home crowd which brings more nerves because more people know us and I have never represented Bermuda in front of a home crowd before. However, it also gives me the chance to have my whole family out there in the crowd instead of through a phone, letting them know how the game went.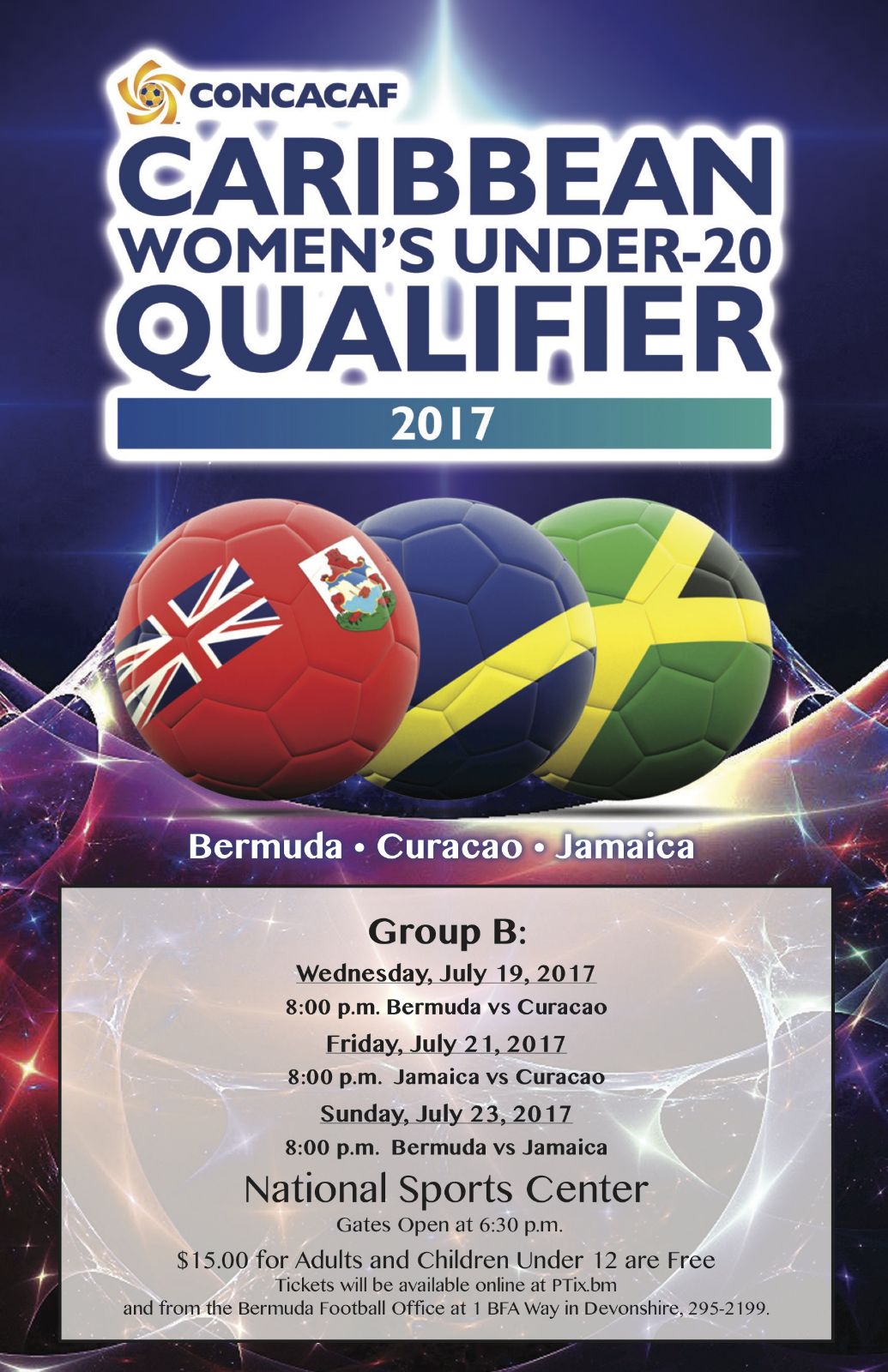 Read More About