In the latest in a series of profiles of football players who will be part of the team representing Bermuda at CONCACAF Caribbean Women's Under-20 Qualifier that will take place on July 19, July 21, and July 23 at National Sports Center, we spotlight 14-year-old Zakhari Turner.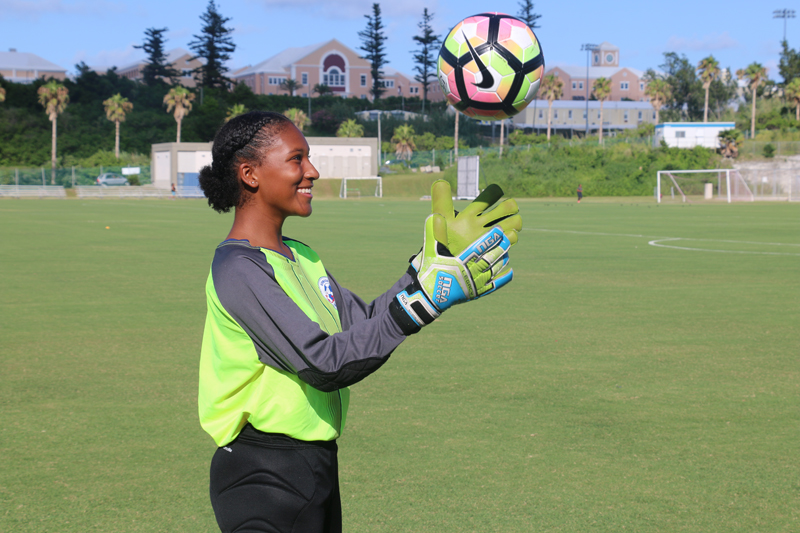 1. How does it feel to have been selected for such an elite squad?
It feels awesome because not everyone gets the opportunity.
2. How will you prepare for the competition?
I have been training hard and eating the right foods.
3. When did you start playing football and what prompted you to start?
I started in M2 at T.N Tatem and what made me want to do it was when one day I saw the girls training and they looked really good and then I wanted to be like them.
4. Do you feel that girls' and women's' football gets enough support from the local community?
There could be more support, it is okay, but I feel like there could definitely be more. It could get a lot better.
5. Which Bermudian athlete, coach or sporting figure do you admire most and why?
Nahki Wells because he has gone away and has done very well and has represented Bermuda well.
6. How does it feel to get the opportunity to play in your own country and in front of a home crowd?
It is nice to be able to play in front of my home country and have the support from the local community.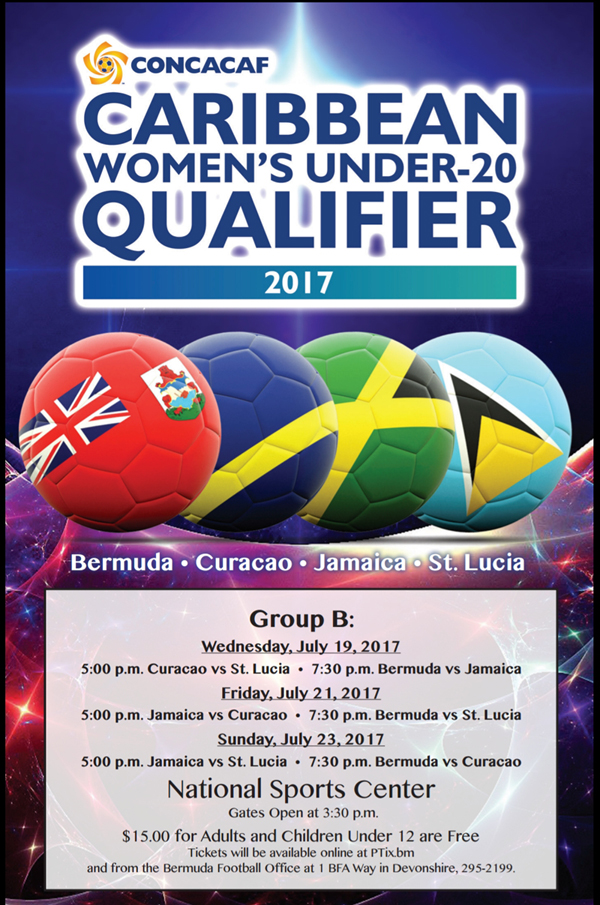 Read More About