[Updated with video] Three men were stabbed during an altercation at around 5.30pm this evening [Aug 31] on Happy Valley Road, and the suspect was arrested by police a few minutes later, the police have confirmed.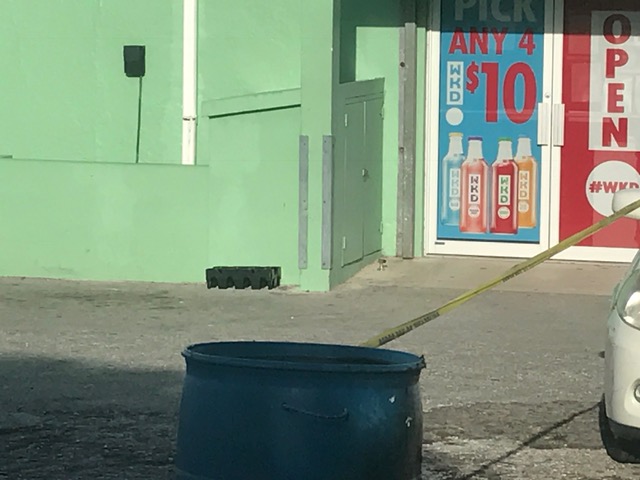 Police Media Manager Dwayne Caines said, "At 5:35pm, police attended a report of an incident that took place at Belvin's Variety on Happy Valley.
"Upon police arrival it was ascertained that an altercation took place between a group of men resulting in 3 men being stabbed. Two men were taken to the hospital via ambulance and one man refused medical attention.
"The suspect was arrested by police a few minutes after the incident, and the victims injuries do not appear to be life threatening.
"The store presently has been cordoned off whilst the relevant officers process the scene.
"Police are appealing for witnesses or anyone who may have seen the incident to contact police on 295-0011."
Mr Caines added that, "This incident does not appear to be gang related, we believe it was fueled by alcohol."
Read More About