The BFIS Mentoring and Alumni Committees hosted current BFIS scholars to lunch in the Chairman's Suits at Chubb on Friday, August 11th.
This annual event gives recently awarded scholars a chance to get to know the 'BFIS Family' and establish relationships with industry professionals as well as giving freshman scholars a chance to talk to more senior scholars.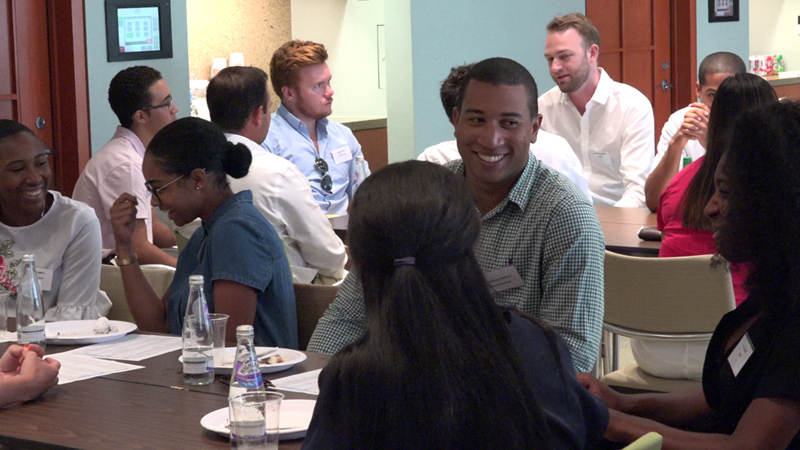 BFIS has 14 new scholars this year and 18 continuing scholars and of these 32 students, 2 are attending Bermuda College and the rest heading overseas with 50% going to Canada, 30% to study in England and 20% in the USA.
The breakdown of subjects they are studying is: 8 focused on Actuarial Science, 7 Business, 7 Economics, 4 Insurance and Risk Management, 4 Accounting and 2 Law.
Teniko Eve, co‐chair of the Mentor Network Committee, opened the lunch by highlighting the importance of networking and thanked the professionals for participating and Chubb for providing the venue.
The next BFIS networking lunch will be held during the Christmas break.

Read More About