[Updated] The Bermuda Fire and Rescue Service were on scene at the airport this evening [Aug 14], as a JetBlue flight traveling to the Dominican Republic diverted to Bermuda due to "smoke in the avionics compartment," with the plane safely touching down at 5.50pm.
Bermuda Fire and Rescue Service spokesperson, Acting Lieutenant Russann Francis said, "At 5:31pm on Monday, August 14, 2017, our 911 Emergency Dispatch Center received a call from the L. F. Wade International Airport Duty Officer, Ms. Lisa Wilson.
"She stated that a Jet Blue Airbus 369 on its way to Punta Cana, Dominican Republic will make an emergency landing in Bermuda due to smoke in the avionics compartment".
"The Jet Blue flight was reported to carry 154 souls with 4 hours of fuel remaining on board. Bermuda Fire and Rescue Service [BFRS] were standing by on scene with 8 vehicles and 14 personnel as the flight landed safely in Bermuda at 5:50pm.
"BFRS personnel are currently carrying out a thorough search of the Airbus compartment."
Update August 15, 2.40pm: The aircraft landed at 5:50pm and the pilot reported there was a strong electrical smell in the cockpit. The plane was an AirBus A320 from New York heading to Punta Cana with 152 passengers on board, Skyport confirmed.
A Skyport Airport Duty Officer said: "Once the aircraft landed, it was inspected by the Bermuda Fire and Rescue Service [BFRS], who were also briefed by the pilot and JetBlue agents and mechanics."
"The Passengers onboard deplaned at 6:19pm and were escorted to the US Departures area while the aircraft was being further assessed. Menzies Aviation mechanics, as the authorized service provider for JetBlue, were able to resolve the identified mechanical issue and the aircraft was services for departure."
A new crew was flown in from New York and the aircraft, flight B6369, departed for Punta Cana at 11:47pm without further incident.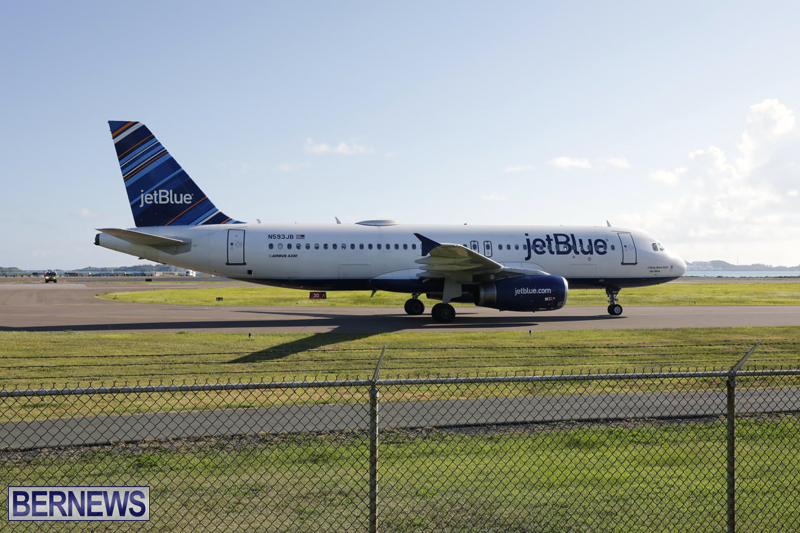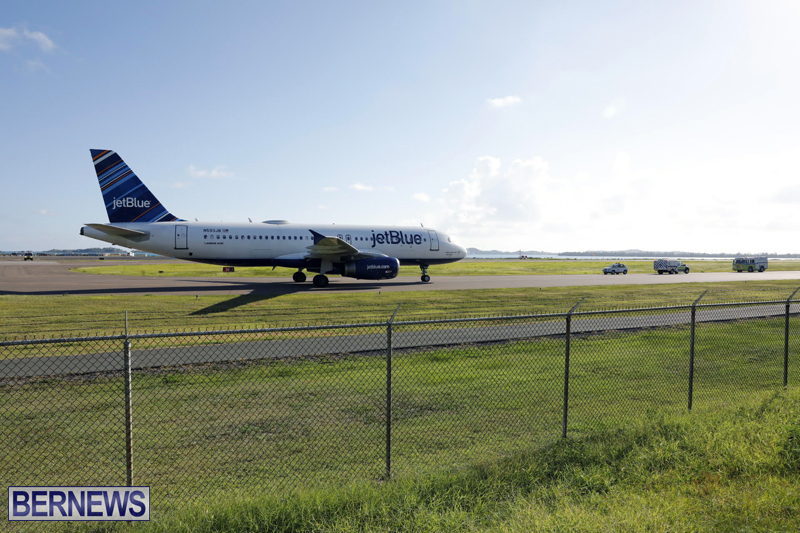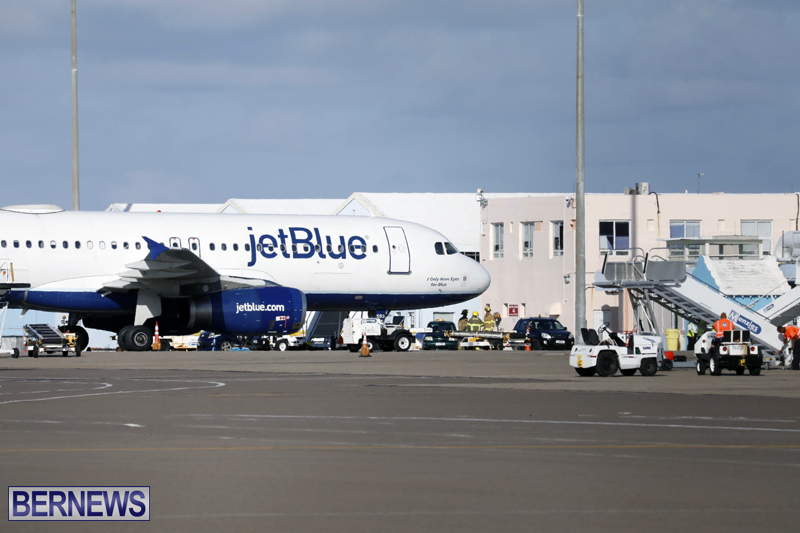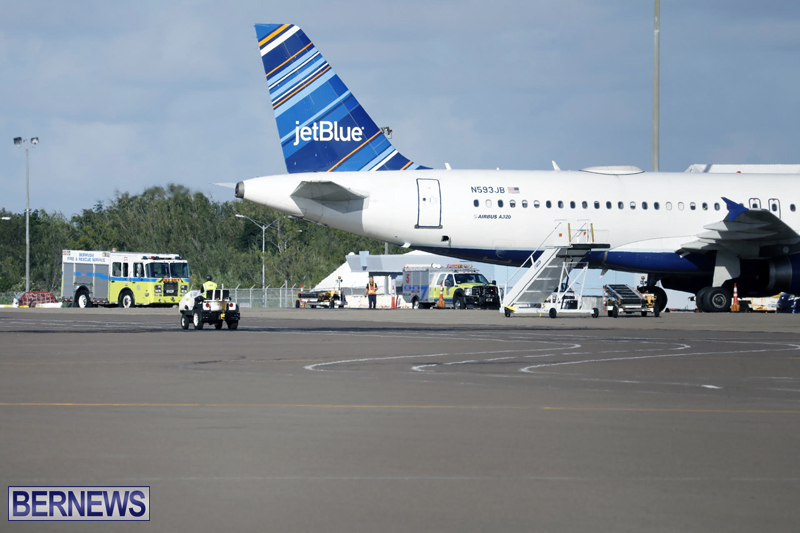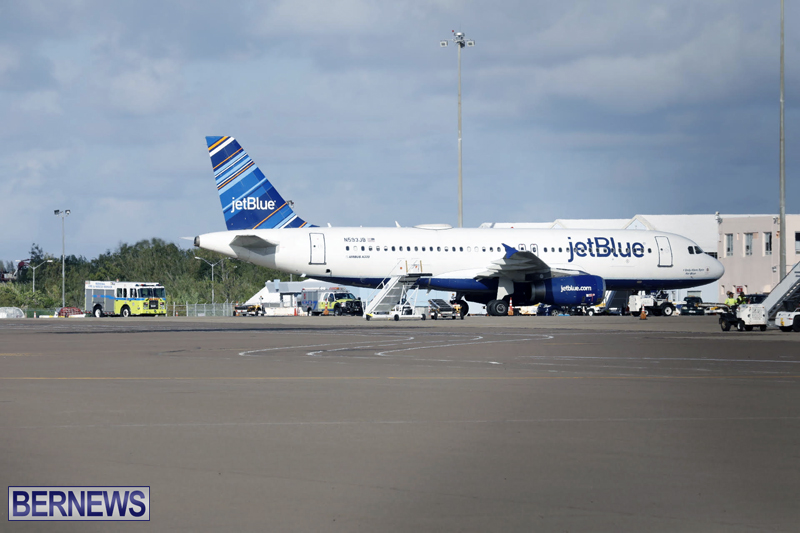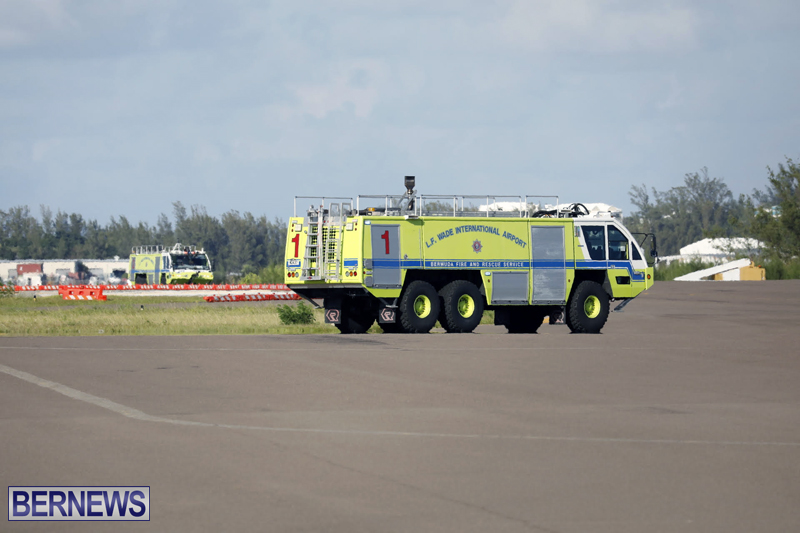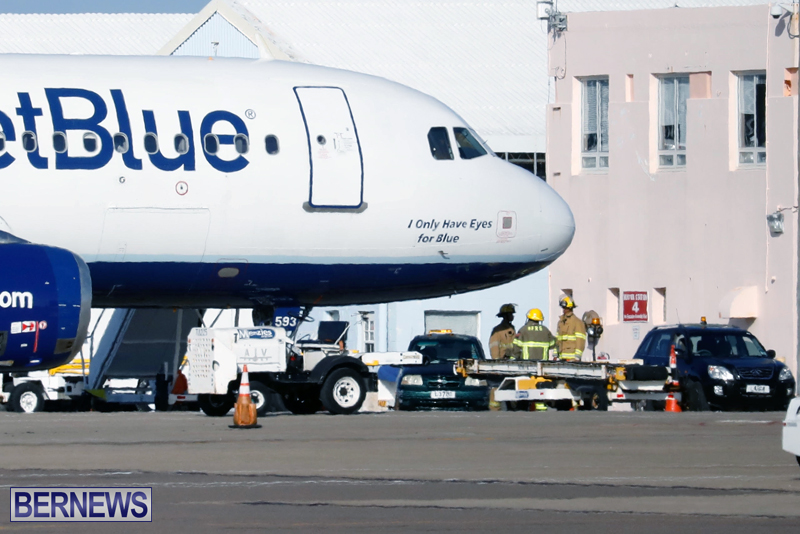 Read More About