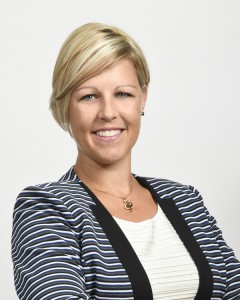 Hamilton Insurance Group, the Bermuda-based holding company for insurance and reinsurance operations that underwrite property and casualty risks in Bermuda, the U.S. and at Lloyd's, announced today the appointment of Gemma Carreiro as Group General Counsel and Corporate Secretary.
Based in Bermuda and reporting to the Group Chief Executive Officer, Ms. Carreiro will have responsibility for Hamilton's legal, regulatory and governance functions and serve on its Executive Committee.
She takes up her position on November 20, 2017 and succeeds current Hamilton Insurance Group General Counsel Victoria Guest who announced her retirement from Hamilton earlier this year.
"It's a real pleasure to welcome Gemma to the Hamilton team," said Interim Group CEO David Brown.
"She brings significant industry experience and expertise to a key role at the Company. I know our Board of Directors and her executive colleagues will benefit from her strategic guidance and insight as we pursue opportunities that support our continued growth."
Ms. Carreiro comes to Hamilton from PartnerRe, where she served most recently as Secretary to the Board of PartnerRe Ltd. and General Counsel to its Bermuda subsidiaries.
Prior to that, Ms. Carreiro was an Associate at Conyers Dill & Pearman Limited, where she specialized in corporate law with a particular focus on insurance and reinsurance regulatory matters. Upon admittance to the Bermuda Bar, Ms. Carreiro began her law career as an Associate with Cox Hallett Wilkinson in its corporate department.
Ms. Carreiro graduated with a Bachelor of Arts [Law] from Napier University in Scotland, and earned a Post Graduate Diploma in Law from The University of Law in the United Kingdom. She also completed the Legal Practice Course at The University of Law.

Read More About